Five Essential Practices to Improve Diversity, Equity, and Inclusion at Your Family Foundation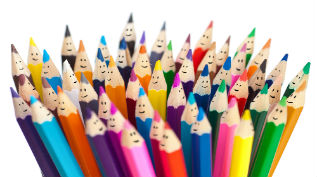 Last October, we had the pleasure of hosting a conversation with a group of ten family foundations attending the National Forum on Family Philanthropy in Seattle. The session was focused on how foundation leaders can begin to address the topic of diversity, equity, and inclusion (DEI) with your staff and trustees. Through storytelling about successes, and a discussion about mistakes and anxieties related to DEI, the group identified five essential practices any family foundation should consider to improve diversity, equity, and inclusion.
Practice #1: Take the first steps.
Our workshop started with stories of how foundation staff and trustees began their journey towards greater diversity, equity, and inclusion. Getting started was sometimes bumpy! Foundations begin in different places, and we took time during the session to identify the evolutions, or changes, each foundation was currently in the midst of working through. For some, it began with board members who needed to move from a place of "having their heads in the sand" to a place of curiosity. For others, they found bringing in strong, experienced facilitators seemed to help. Examples of how facilitators were used included: learning about unconscious bias and trainings on racial equity, asking grantees to share their stories about DEI, or offering trainings to create a common language and space for personal stories and sharing.
Practice #2: Make the effort and take the time to build relationships with the community.
We also talked about investing in your foundation's relationships with communities you work in but don't necessarily have strong connections. Many of the foundation staff and trustees shared that they have good relationships with the organizations they fund, but they don't really know the people these organizations serve. Two foundations spoke about how valuable it was to bring staff and trustees to events and meetings in these communities. Another foundation had a different community leader speak with the board of directors at the beginning of every board meeting.
Practice #3: Listen to the experts…and by experts we mean the people who live in the communities you serve and who benefit from your foundation's investments.
Some foundations use advisory panels to help design their grantmaking process. These panels may help identify potential grantees, vet proposals, or advise on grantmaking strategy. One sign of success was that several advisory panel members went on to join the board of directors. For one family foundation in our session, this was the most logical way to bring on non-family board members and build board diversity.
Practice #4:  When diversifying the board, build the relationships prior to the invitation
This was a hot topic! The best advice from the session came from several foundation staff and trustees who shared that they had been less successful just inviting people because they were well-known leaders, and much more successful when they built relationships with these leaders over time. Board members who know the foundation and its goals are more successful. When it comes to inviting people of color, LGBTQ people, women, young people, etc., identity is critical, but so are people who are the right match for your foundation culture. Many foundations have also found success in inviting "more than one" (working-class person or person of color, for example) so they are not made to feel that they are speaking solely on behalf of their community. Session participants shared powerful stories of failure due to "tokenizing" or "not a good match with the foundation culture." They also shared wonderful stories of boards and staff being positively influenced and positively changed because they put a lot of care and time into the process of inclusion.
Practice #5: Acknowledge we are all on a journey.
Our conference session was filled with peers providing support to each other — whether they were just beginning to address diversity or had been working to transform their understanding for a while. People spoke to the tension between the urgent need to address equity and inclusion, and their learning that patience and pace matter. Their advice to you: Be curious. Be brave. Be open-minded. Most of all, start your foundation's journey to appreciate the value of diversity, equity, and inclusion as soon as possible.