A Rockefeller Family Foundation Turns Over Some New Leaves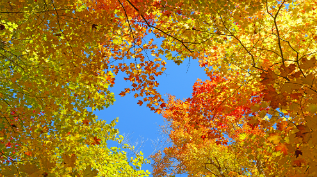 Over the past 18 months, the trustees and staff of the David Rockefeller Fund have embarked on a journey to engage a new generation of family trustees and reinvent a 25 year-old family foundation for a new century of philanthropic challenges. Along the way, we have been encouraged to share what we are learning and to start a dialogue with other small family foundations with shared aspirations. We're grateful to the National Center for Family Philanthropy for the invitation to share our progress with their network of giving families.
The board of the David Rockefeller Fund is comprised primarily of family trustees who rotate bi-annually from a pool of over two dozen family members. The Fund was created by David Rockefeller, 101, and his beloved late wife, Peggy, in 1989. Today it is chaired by Michael, a grandson of Mr. Rockefeller, and involves children, grandchildren, and spouses representing six different branches of his family.
One year ago, most of the trustees gathered at an informal retreat, at the former family estate and now, non-profit, Pocantico Center, to reflect on five generations of philanthropic tradition, and identify values that remain important to three generations of current trustees. We also began the process of drafting new vision and mission statements that will serve as a North Star for the Fund's ongoing work in the broad areas of environment, criminal justice, and the arts.  
One of the successes of that retreat was for the youngest generation of trustees to hear from their parents about the learning curve of board service at a foundation. Discussion surfaced both the expectations and the uncertainties that most family members face, at one time or another, and shared aspirations for the family foundation, which has no current plans to "spend down." Rather than honing in on a narrow set of values, the family identified various "clusters" of values (in the chart below), renewed their commitment to all three program areas of family interest, and formed a drafting committee for a new vision and mission statement.
One of the unexpected outcomes of the retreat was a signal from the older generation that after decades of foundation board service, in various capacities, they were pleased to play a more passive, but supportive, role as their children took over leadership of the board and key committees. They expressed pride and pleasure as a new generation took the reins of the Fund to usher its programs and activity into a new century of problems requiring sustained philanthropic attention.
Maximizing Our Assets
One material sign of that generational transition was the phasing out of trustee discretionary grants for the older generation in order to support more active learning, engagement, and travel reimbursement for their children and spouses. For the first time, we developed a trustee orientation manual setting expectations for a new generation of trustees. We are also considering ways to engage a fourth generation of even younger, great-grandchildren with volunteer opportunities or matching contributions.
All of these initiatives are part of an overall strategy of maximizing all of the assets of the foundation to leverage broader economic and social changes aligned with the Fund's mission and values. This means considering how both the endowment and annual grantmaking resources can be leveraged to maximize impact. It also means taking advantage of the expertise of trustees and staff to develop grants, advise non-profits and affinity groups, and support advocacy towards our charitable goals to the maximum extent allowable by law. For example, we have joined sign-on letters with other foundations; convened meetings; authored op-eds; spoken at conferences, webinars and retreats; and co-hosted funder and grantee briefings to advance learning and advocacy on program priorities.
Our review of grant-making strategies, while we continued to make grants, has produced a renewed commitment to reforming the criminal justice system, supporting impactful art for social change, and generating bipartisan breakthroughs in the U.S. to address climate change. Our recent grants reflect new goals for leveraging limited grant dollars, including public-private pilot projects with agencies of city government; grants and advocacy alongside retired senior military leaders; and support for impacted grassroots communities demanding transformative policy reforms. We have seen success in each of these areas with grants as modest as $8,000 to $50,000.
We are also committed to proven grant-making practices such as on-line applications, multi-year, general support grants (allowing overhead costs up to 20%), and a new Fund policy of reviewing unsolicited letters of grant inquiry. We are experimenting with new approaches, such as grant reporting in proportion to grant size; program advisory committees to diversify the inputs to staff decision-making; micro-grants approved by a board subcommittee in days or hours; and a revolving discretionary grants pool aligned with program priorities. The latter allows staff to seize timely opportunities aligned with program priorities and then replenish those funds once the trustees have confirmed their program relevance.  
The micro-grants have allowed the Fund to become more responsive to timely, urgent needs, with even modest funds, and strengthened the working partnership of board and staff as trustees became more engaged in the Fund's work. We have found that the quick disbursement of modest $2,000-$8,000 grants adds enormous value when done quickly, especially to fledgling grassroots efforts with urgent needs and deserving of recognition and the attention of other funders.
Finally, the Fund is "up to code" with Independent Sector's landmark Principles for Good Governance and Ethical Practice. In this and in other ways, we want to be a model family foundation in maximizing our charitable mission.  We also know there is always room to innovate and we aspire to learn from others who share our values and goals.
An Alignment of Internal Values with External Purpose
As we imagine a new generation of foundation impact, we remain grateful for those that established our institution's values and sought to pass them along. They have taught us that the key to long-term, philanthropic impact is an alignment of internal values and external purpose. David Rockefeller now sits around the board table with his children and adult grand-children, taking pride in their commitment to volunteer board service in philanthropy.
He sees his family's philanthropic values carried forward into a new century and embodying the words he shared with the Giving Pledge in 2010:
Our family continues to be united in the belief that those who have benefited the most from our nation's economic system have a special responsibility to give back to our society in meaningful ways.
If you share these values and want to collaborate or innovate in areas of common concern, we welcome dialogue with other family foundations with shared interests.
---
In December 2016 the board approved the fund's Mission and Vision statement:
Vision
The David Rockefeller Fund is a family foundation inspired by the vision and generosity of our founders, David and Peggy Rockefeller, to foster and embody a more just, creative, and flourishing world.
Mission
We invest in catalytic ideas, people, efforts and institutions working strategically toward ecological regeneration, justice system reform, and art for social impact.