What the Next Gen Really Wants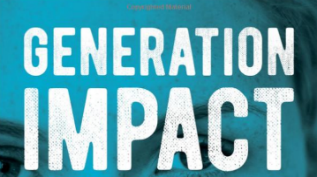 Ask any philanthropic family about their biggest challenge or concern, and one of the answers you're most likely to hear is "how can I better engage the next generation?" In fact, NCFP's 2015 Trends Study pointed to the changing leadership of family foundations – specifically to the engagement of younger generations on foundation boards – as a major factor that will shape the future of family philanthropy. Forty-three percent of family foundations expect to add or increase the number of younger family members to the board, and this number goes up to more than half among foundations formed after 1990. Add to that the exponential increase in donor-advised funds used by families, and the emergence of other new philanthropic vehicles established by next gen donors themselves, and this primary challenge in our field becomes even more momentous.
After hearing this challenge over and over, and knowing the significance of the rising generation and the resources they steward, we decided a few years ago to start conducting detailed research on Gen X and Millennial major donors. Our new book, Generation Impact: How Next Gen Donors Are Revolutionizing Giving, pulls back the curtain on what we discovered about how the next gen want to engage in their family philanthropy. You might be surprised by what they told us.
For one thing, the idea of "succession" within families or on foundation boards – as illustrated by the traditional metaphor of "passing the baton" – doesn't resonate with most next gen donors. They don't like how it implies that the previous generation stops running when they pass the baton, giving up their roles and allowing the next gen take over. Instead, the next gen wants elders to stay involved longer; they want to work alongside, and learn from, previous generations. Rather than a relay race, they prefer to see the family foundation or fund as a multigenerational team – one with both veterans and rookies on it, each bringing their own unique assets and contributions to the playing field. Previous generations bring their wisdom and experience, while emerging generations bring their energy, technological know-how, and networks. And the next gen feels it is precisely the combination of both working together that makes the team more effective.
This belief in multigenerational teams is exemplified by one of the next gen donors featured in Generation Impact, Katherine Lorenz, who serves as president of the family foundation started by her grandparents, the Cynthia & George Mitchell Foundation, and is also a current NCFP Fellow. Katherine describes the challenges she faced in making the foundation truly multigenerational while still remaining true to the wishes of her grandparents.
 Because my grandparents were very open about their desire for the majority of their wealth to go to the foundation upon their passing, we knew that the foundation would grow significantly overnight after they both passed away. But this planning process allowed us to have a dialogue about the future of the foundation while my grandparents were still able to give input rather than try to guess what they would have wanted after they were gone. Even though my grandparents still made the critical decisions for the next several years, we knew it was important to begin to make decisions together as a family and work out the kinks while my grandparents were still alive…
The most critical part of my role as president in the first two years was spending time with my grandfather. I knew it was the most important part of the job, but it turned out to also be the most personally fulfilling, to work with him to build the vision for what the foundation would be for generations to come. I had dinner with him several nights a week. I recorded conversations we had about his dreams for the foundation and his priorities for the family. I spent hours going over interviews he had given outlining his desires for the future. And I took every opportunity to strategize with him how we could build this foundation so it truly embodied the legacy he and my grandmother had dreamed of…
[A] generational difference I saw was around impact with our giving. We all care equally about impact; how we do that is different from generation to generation. For example, while my grandfather was a true innovator, my grandparents sought to make change by funding tangible things, such as endowments, buildings, even a telescope. My grandfather's giving focused on education and science at large, well-established institutions.
My grandmother's philanthropic passions were around caring for the underserved—helping those in need—and in honor of her, the foundation has been building out a strategy focused on education and poverty institutions in Galveston, a place that was near and dear to both my grandparents' hearts. But as my aunt and I led the foundation during this transition, I realized that we view philanthropic strategy differently from my grandparents. We worry more about the programs inside the buildings rather than the bricks on the outside. We want to invest in people and build capacity at smaller organizations, and we see advocating for public policy change as an important strategic lever. My grandparents also often focused on individuals, looking at ways to help them navigate a broken system. Our generation looks to fix the broken system so that all individuals have an equal opportunity at success.
However, my grandmother did make very clear that her desire was for the foundation to be a positive force for good in the family. Part of the legacy she wanted to leave was a way for us to stay together as a family and, together as a family, to have a meaningful impact on the world. I try to fulfill that legacy as well.
So as president of a family foundation with multiple generations on the board, I see my role as trying to balance three goals: to make an impact, to help the family stay together, and to carry on the legacy established by my grandparents. One way I believe I can help lead the foundation is by encouraging us to invest in high-impact philanthropy, having the most bang for our philanthropic buck. But equally important is having this be a valuable experience for the family—that the foundation brings us together around issues we are all passionate about. I think if we are successful in meeting these first two goals, seeing how one informs the other, then we will inevitably accomplish the third and leave a positive and lasting legacy for my grandparents.
Katherine's story illustrates not only the desire for multigenerational engagement that we heard so often in our conversations with next gen donors, but also the next gen's respect for family legacy. This sentiment about legacy is another major finding from our research that might surprise some readers. Rather than seeing the family legacy as a burden, the next gen members of giving families, on the whole, see legacy as a gift – one that they will be responsible for stewarding.
Gen X and Millennial members of giving families are eager to take on these responsibilities of stewardship – often well before the age when their parents think to engage them – and for the next gen this often means they are ready to take the family legacy "to the next level" in terms of impact and innovation. They consider it their job as proud steward to make the family's giving more effective. But, like Katherine, they want to find ways to do this that still honor the intentions and wishes of their predecessors.
So what does this mean for families who are confronting the challenge of engaging the next generation? After listening closely to the next gen, we have a few suggestions:
Tell the family story. As Katherine's story shows, the next generation want to be good stewards of family legacy, but to do so they need to know the family story. They need to be able to find their place in the family's narrative. This can be incredibly empowering to them as well, as it helps them connect their philanthropic identity to something bigger.
Give them a mentor. The next gen is eager to learn, but often need permission and assistance in accessing that learning. One way to provide this is by developing structured ways for the next gen to learn from the veterans of giving in their own families (or outside the family).
Connect them to peers. Another powerful learning source for emerging next gen donors are the philanthropic experiences and conversations they have with peers. Next gen donors say that learning together with – and hopefully giving with – peers helps them become more strategic donors, and inspires them to be bigger donors.
Get rid of the kid's table. The next generation wants to sit at the main table, not the kid's table. Bring them onto the foundation board early. Give them a meaningful role on the multigenerational team. Show them you respect and value what they bring to the team, confident that you have raised them to carry the family's legacy.
For more insights and suggestions like these, and more stories of next gen donors, we hope you will read Generation Impact and explore the book's website. Also please don't hesitate to reach out to us at moodym@gvsu.edu or Sharna@2164.net.