Podcast: 10 Things My Family Did to Engage Us in Philanthropy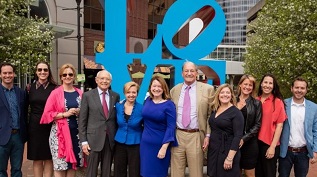 Editor's Note: This podcast originally appeared here.
---
As a third generation board member of my family's foundation, philanthropy plays a big role in my life. I was first inroduced to our foundation when I was 15. Today, nearly all of my siblings and cousins remain involved in the family foundation—pretty good, especially considering we are spread out geographically and raising our own families. It's not always easy, but I think we agree that it's an honor to carry on my grandparent's legacy and work together to do good in the communities we serve.
People always ask how our family got us involved in philanthropy. So, this episode is dedicated to answering that question. I provide 10 things my family did well (because who doesn't love a top 10 list) and I also share some of our lessons learned. From my family to yours, enjoy!
Topics discussed in this episode:
Background, how we became involved, and why it can be a challenge? (1:49)
They asked (4:04)
They met us where we were (5:57)
They created a junior board (7:16)
They took us on site visits (my favorite!) (9:00)
They gave us tools (11:38)
They provided hands-on education (17:25)
We watched them in action (20:26)
The Foundation made it easy (23:03)
We talked shop as a family (24:59)
They're good role models (26:14)
Things we could have done differently (27:34)
BONUS! Here's a takeaway that summarizes the 10 things covered in this episode.