Trends 2020: An Invitation from Ellie Frey Zagel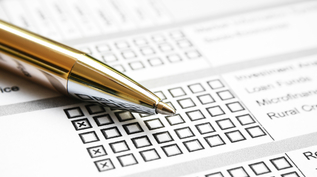 As a next generation leader of my family's foundation, I know firsthand how challenging it is to find statistically significant data on family philanthropy and how valuable it can be. NCFP's inaugural study on trends in family philanthropy, Trends 2015, was the first benchmark study of its kind, designed to collect timely and actionable information about the field at a national level. The study's findings shed light on common challenges and have guided me in making decisions as a board member, trustee, and in my role as a consultant in family philanthropy.
The collection and rigorous analysis of data for Trends 2015 was truly groundbreaking. But, there's still more work to be done! This year, I am chairing the committee dedicated to producing Trends 2020, a follow-up to the 2015 survey. Trends 2020 includes new questions relevant to ongoing changes in the field including issues of equity, place-based giving, transparency, the role of the donor, and the question of spend down versus perpetuity. These questions were developed by the Trends in Family Philanthropy National Advisory Committee, NCFP staff, and our experienced research partner, Phoenix Marketing International. Not only will the survey gather critical new data on the field, but it will allow us to measure its findings against those from 2015—an incredible opportunity to track changes over time.
The survey will be administered to random sample of family foundations nationally in accordance with standard research methodologies; if you were one of the lucky recipients of that mailing, we sincerely thank you for donating your valuable time to complete this important survey. In addition, we are pleased to invite all family foundations in our network to participate in this confidential survey. I encourage you to add your family's distinct experience to our research. It is with your support that we will be able to share meaningful data that will shape ideas and practices in family philanthropy in the coming years. Together, we can enrich the field for the benefit of all.
Ellie Frey Zagel
Vice-Chair, Frey Family Foundation
Board member, National Center for Family Philanthropy
NCFP would like to offer its sincere thanks to the Trends in Family Philanthropy National Advisory Committee for its work in launching the survey.