Be the Architect of Your Family's Story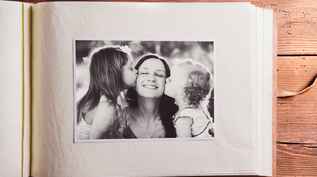 When is the best time to document your family's history?
Bill Leighty of the Leighty Foundation says it's never too soon.
His father, Ike Leighty, began the foundation in 1985 after a successful sales and manufacturing career. While the initial goal was to "do good," the foundation's mission evolved to address earth protection, education, and volunteer engagement. Ike invited Bill and his sister Jane (along with their spouses) to find deserving causes in need of funds. The Leighty Foundation would be a family affair—Ike saw it "as an opportunity to draw our widespread family closer together."
Bringing the family closer together included preserving history for future generations. Bill began this process by interviewing his father about his life and legacy in a series of videos prior to Ike's passing in 2015.
NCFP recently spoke with Bill about how he's helped keep the Leighty Foundation's memories alive by recording its history. While many foundations use external production companies, Bill created his family's legacy videos himself—using his own technological know-how, video equipment, and dedication. Join Bill as he describes why his family chose to document his father's legacy, the audio and video equipment needed to produce high-quality clips, and learn about the benefits of self-produced videos for those who want to do it yourself.
You may find the following resources helpful for documenting family histories:
We wish you the best of luck in your family history journey!