You Can't Hack Trust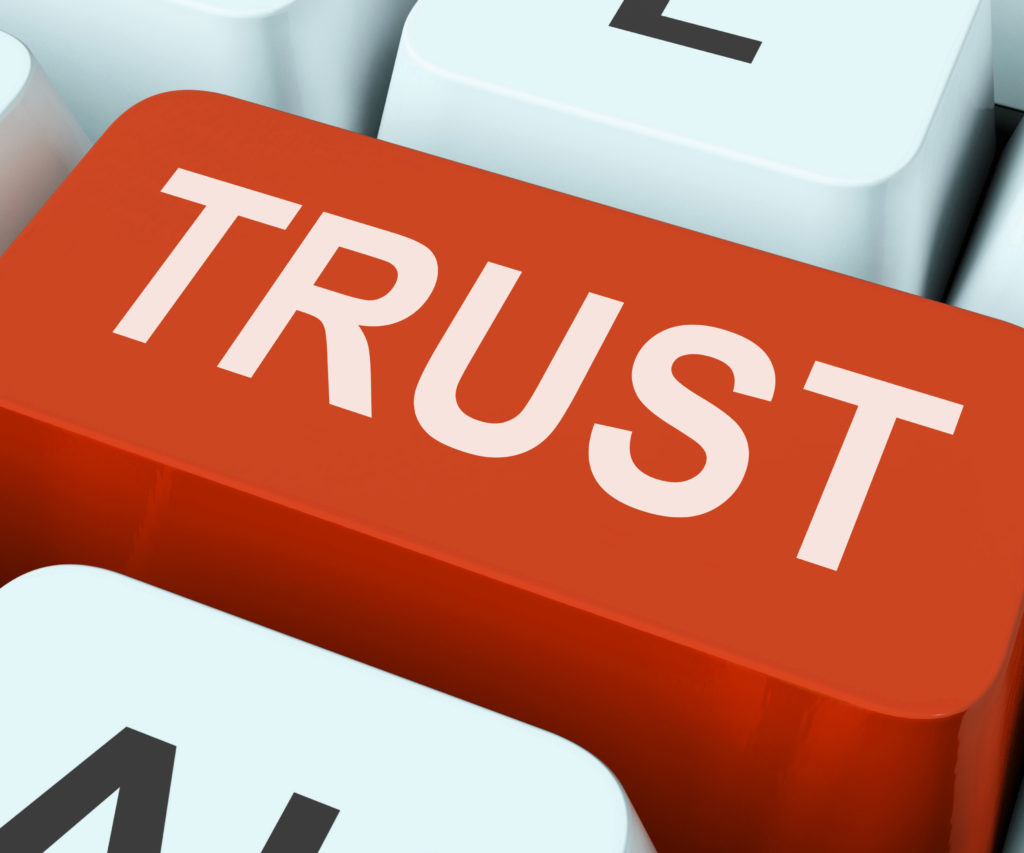 Editor's Note: This piece originally appeared in Alliance Magazine. While this piece is targeted to advisors, there are good lessons for anyone thinking about the important of trust in relationships with their peers and colleagues.
---
Trust is the foundation on which every philanthropic relationship rests. And individual and family philanthropy is no different.
While we live in an age of disruption, instantaneous global communication and rapid solutions, some things simply cannot be achieved via short-cuts. Trust, a core element of any relationship, is one of those things which simply can not be rushed. Working with individuals and families on their giving is no different.
As a philanthropic advisor to individuals and families of wealth, I'm expected to hold very intimate knowledge in the strictest confidence, whether that information is about family assets or about family secrets. And building real trust cannot be erected overnight. Authentic and trusting relationships take time, patience, and a sincere belief that each donor's visions and dreams are as important to you as they are to their family.
Yet I continue to watch my colleagues in both the advisory and Diaspora spaces interact with or speak of donors as though they were a trend, a transaction or a human ATM, and with each new incident I am reminded of the old adage: people don't care how much you know until they know how much you care.
The Whitman Institute has been studying, implementing and sharing their approach to trust-based philanthropy. Their work sits in the realm of the donor-grantee relationship; however, I would say much of their work is applicable in building any relationship, including the donor-advisor relationship. Their research shows that relationships are stronger and more effective when they are built on the foundation of trust and when dialogue is open, honest and encouraged. They have found that  efforts to create social, political, and economic equity will be more successful if one embeds trust, dialogue, and relationship-building in its practices.
Over the last 25 years I've spent my time learning and listening not only to families and donors, but to grantee partners, individuals, and communities, as well as drawing on my own intuition and lived experience. And on every road I've traveled, through all the diverse communities I've had the privilege to navigate, there are three elements core to my success in working with donors of every generation, economic strata and racial or ethic background: authenticity, experience and patience.
Authenticity
Are you seeking a transaction or a partnership? Whether you consciously realize it or not, your motivation and intent will be evident to potential clients, especially members of the next generation. In a survey commissioned by Wells Fargo Private Bank, only 3 percent of millionaire clients' children met regularly with their parents' financial advisor. 78% of the 1,003 children surveyed had never even met their parents' advisor.[1]
How likely is it that these children will choose to work with their parents' advisor once they become the managers of that wealth? And if these wealth advisors believe one meeting will assuage their apparent lack of engagement, think again. Remember motivation and intent. Your end goal (transaction or relationship) will be revealed in the questions you ask, the way you engage, your mannerisms and body language, and your mental presence during a meeting. In other words, your authenticity.
Experience
Now, once folks know that you care, they want to know what you actually know before investing in your talent and skill as a philanthropic advisor. The issues we're tackling in our current day and age are challenging, entrenched, and global. They will not be solved overnight nor likely in some of our lifetimes. Experience allows you to bring a level of knowledge, reality and perspective to your client's decision making.
What successes and failures (as well as how you managed and learned from that failure) have you navigated or shepherded for a family? Do you have enough field work or life experience to help your clients dig into and understand an issue deeply? Can you help them fully explore and understand what issues are at play as you consider potential partners. Can you be honest about what role they and their money can play (or not play) when considering a grant or investment?  Can you help them do the maximize the law will allow or simply suggest the same strategy while expecting a different outcome?  Can you prepare them for the possibility of failure, but reinforce the unique knowledge and learning that only comes from making mistakes? And when they've done all the learning they can possibly retain, yet are still afraid to move forward, can you help them move beyond the fear to investment?
Patience
Again, real relationships take time. And relationships in which an individual is trusting you to handle their wealth may take longer to build. Patience brings about a commitment beyond superficial interactions and conversations, allowing both to uncover the other's motivation, needs, nuance and sometimes fears. This discovery process allows each of you to better understand the other's logic, behaviors, likes and dislikes, interests, and uncover those barriers which could help unlock your client's most powerful philanthropy. Some of this work is definitely about the experience and knowledge you can bring to the relationship, but a lot more may be based on your client's ability to trust you, therefore being completely open about their fears around what might be playing out in their giving choices.
As you begin to engage and partner with individual donors keep in mind that experience and patience could become the most powerful tactics of your strategy. While the work we have before us as philanthropists and advisors is undoubtedly urgent, there is no special formula or quick fix when it comes to building strong and ultimately powerful relationships for change. Trust, a core element of any relationship, is never more applicable than when we're speaking of donors, their family, and their wealth. Stop seeking a client and connect with the individual seeking to do good in the world.
---
Footnotes
Your Clients' Kids Want to Meet With You, WealthManagment.com, accessed January 10, 2019.