Flipping The Script Through Impact Investing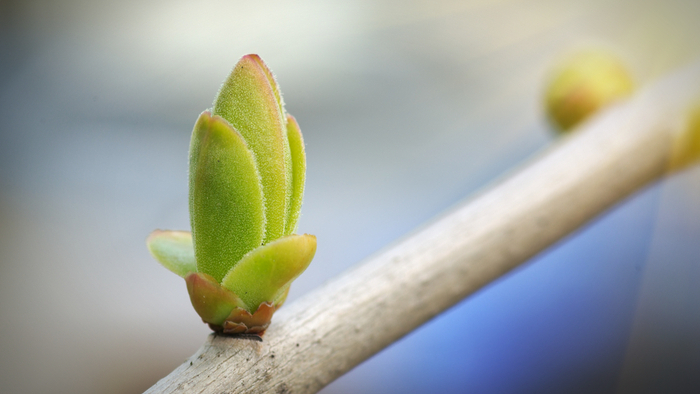 Editor's Note: This article was originally published on Giving Compass, authored by Richard Woo of the Russell Family Foundation.
---
The Five Contemplations is a mindfulness reflection by Zen Master Thich Nhat Hanh and recited before partaking of a meal. One of its passages reads "May we recognize and transform unwholesome mental formations, especially our greed and learn to eat with moderation." This call to quiet action never ceases to provoke me because:
It's the last thing between me and the meal I'm coveting;
It's a call to personal responsibility in a fundamental way; and
It raises the question: "What if we transformed unwholesome mental formations in other aspects of our personal, institutional, and community lives?"
In the spirit of point number three, the practice of impact investing (seeking a balance of financial, environmental and social returns) is a call to "transform unwholesome mental formations" and aspire to greater "moderation." Historically, traditional investing has revolved largely around competition, proprietary, and individual gain. In effect, investors were rewarded for operating behind an opaque veil to shield information, press for advantage, and maximize profits. Increasingly in the expanding world of impact investing, those longstanding frames are being challenged by new principles of collaboration over competition, open source sharing over proprietary restriction, and pursuing the common good over individual gain.
In impact investing, we are witnessing the flipping of the script between the old and the new. Investors are striving to transform the mental formations (mindsets, deal sheets, and return expectations) that many times collide with the limits of natural resources, the call for equitable financial outcomes, and the health and well-being of people, places, and the planet.
Here in the Pacific Northwest and beyond, this active script flipping is underway in Canopy, a regional, collaborative cohort of 15 impact investing foundations and organizations in Washington, Oregon, Alaska and Hawaii. Canopy lifts up the impact investing ecosystem in these neighboring regions through a community of practice. The cohort is committed to values of the common good, transparency, shared learning, and community-driven outcomes in place-based investing. For example, Canopy members share deal pipelines, hold peer consultations on sticky investments, and have conducted joint site visits with shared due diligence to save time and costs for both investor and fund manager. These collaborative principles and practices build the platform to deploy capital in more meaningful ways, which ultimately contributes to the larger impact investing community.
The Russell Family Foundation (TRFF) has pressed forward with impact investing for the past 15 years. Over the last five years, TRFF has increased its percentage of alignment of portfolio to mission from 7 percent in 2013 to over 80 percent today—all while beating the blended benchmarks of financial returns by more than 2 percent for the same five-year period. The Foundation's portfolio reflects divestment from fossil fuels, reinvestments in climate solutions, and a range of investments touching thematically on equitable communities, responsible economies, and sustainable environments.
While the 2-plus percent benchmark-beating statistic often captures the attention of both old and new school investors, measuring our impact success is not solely a numbers game—after all, isn't that statistical proof point rooted in the traditional mindset? The real challenge will come if the financial returns drop below the benchmarks. How strong will our conviction be then? What are our values worth to us in bad markets? Are we patient with our capital contributing to positive environmental and social gains even as financial performance may lag? How likely will the script flipping backslide into flip flopping—back and forth between old and new paradigms?
These are all questions that are anchored in values-based decision making and can be helpful to consider on your journey, whether you're part of a foundation or an individual investor.
I won't be at the Foundation for the next 15 years of its impact investing journey, as I am "graduating" from TRFF in December 2019 after 20 years of service. But I have confidence in the values and convictions that have gotten it to this point, as well as the continued upward arc of the Foundation's learning. My confidence in these foundational values is affirmed by this recent comment from a next generation Russell Family member who attended an impact investing conference with me: "We as individuals and a society need to really question the ideal of 'more is better' and start to cultivate a practice of contentment and deep connection."