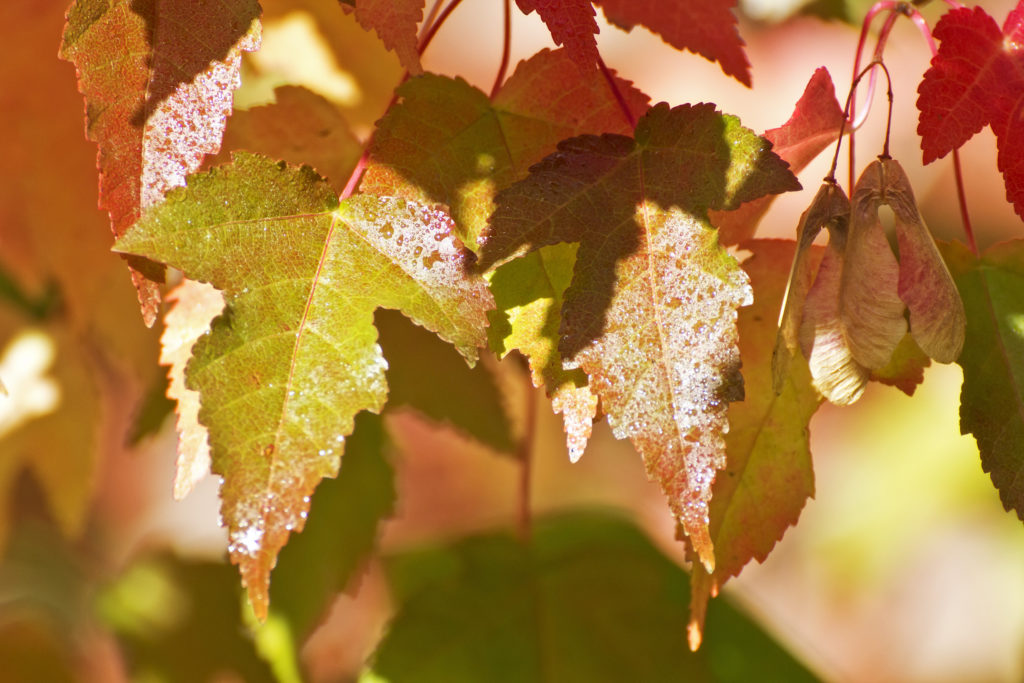 Friends Focus highlights updates from members of our Friends of the Family network and their cutting edge work. This month features updates from the Allen H. & Selma W. Berkman Charitable Trust, Conrad N. Hilton Foundation, Nathan Cummings Foundation, David and Lucile Packard Foundation, Zeist Foundation, and the Eugene & Agnes E. Meyer Foundation.
Are you a current Friend or Leadership Circle member of NCFP with an update or good news about your foundation that you would like to share with Family Giving News readers? Please email us. 
---
Philanthropy has always been a part of life for Susan Berkman Rahm, and her family remains committed to supporting nonprofits. What has changed is how Susan and her husband, David, give back. Decades ago, the Rahms created a private foundation to support the arts, their alma maters, and those less fortunate. She is also a trustee of the Allen H. & Selma W. Berkman Charitable Trust, an NCFP Friend of the Family.
The Conrad N. Hilton Foundation announced today that the Greek NGO METAdrasi – Action for Migration and Development is the 2019 recipient of the Conrad N. Hilton Humanitarian Prize. METAdrasi's mission is to support the reception and integration of refugees and migrants with consistency, compassion, and the flexibility to adjust to needs as they emerge. At $2 million, the Conrad N. Hilton Humanitarian Prize is the world's largest annual humanitarian award presented to nonprofit organizations judged to have made extraordinary contributions toward alleviating human suffering.
The first fourth-generation family member to chair the Nathan Cummings Foundation says the next generation should not be seen as a "threat" by family principals and urges more entities to mentor their next gens shoulder to shoulder.
The David and Lucile Packard Foundation announced its 2018 Quality Innovation Challenge awardees. The Quality Innovation Challenge supports visionary innovators, providers, advocates, and researchers who are courageous and creative in their pursuit to advance everyone's right to quality sexual and reproductive health care. Projects include the WeAskLucyBot, Kenya – The Paradigm Youth Network Organization, and Amplifying an Online Network of Youth Voices for Sexual and Reproductive Health and Rights, Côte d'Ivoire – EngenderHealth.
Zeist Foundation Announces Leadership Transition
Kappy Kellett DeButts announced she will step down as Executive Director of the Zeist Foundation at the end of 2019 (via email). Zeist Foundation celebrated its 30th anniversary as a family foundation and 25 years of place-based philanthropy. Since 2005, the foundation has partnered with more than 100 organizations and distributed $130 million in grants.
12 Chicago family foundations wrote a piece condemning the xenophobia that has become omnipresent in recent months. The family foundations include the Comer Family Foundation, Conant Family Foundation, Julian Grace Foundation, Lefkofsky Family Foundation, Leva Family Foundation, New Visions Foundation, Paul M. Angell Family Foundation, Pierce Family Foundation, Ralph & Evelyn Davis Family Foundation, Square One Foundation, The Mayer & Morris Kaplan Family Foundation, and The Osa Foundation.
The Eugene & Agnes E. Meyer Foundation has announced that will select its first Racial Equity in Philanthropy Fellow in 2019. The fellowship is a two-year, full-time paid position in the foundation's office in Washington, D.C. The fellow will work closely with the senior director for strategy and equity and the senior director for program and community to help advance the foundation's work in racial equity through research, trainings, and capacity building. Deadline is September 3.
---
We offer special thanks to our Friends of the Family and Leadership Circle funders who support and sustain the work of NCFP. Our Leadership Circle recognizes a special group of our most generous supporters. Our Friends offer continuing support for our work, ensuring that future generations of donor families can access the best possible resources for sound decision-making. See a complete list of NCFP Leadership Circle and Friends of the Family. Or, for more information, please contact Maureen Esposito at (202) 293-3276 or at maureen@ncfp.org.