Family Funders, Go Where You Are Uncomfortable: NCFP Forum 2019 Recap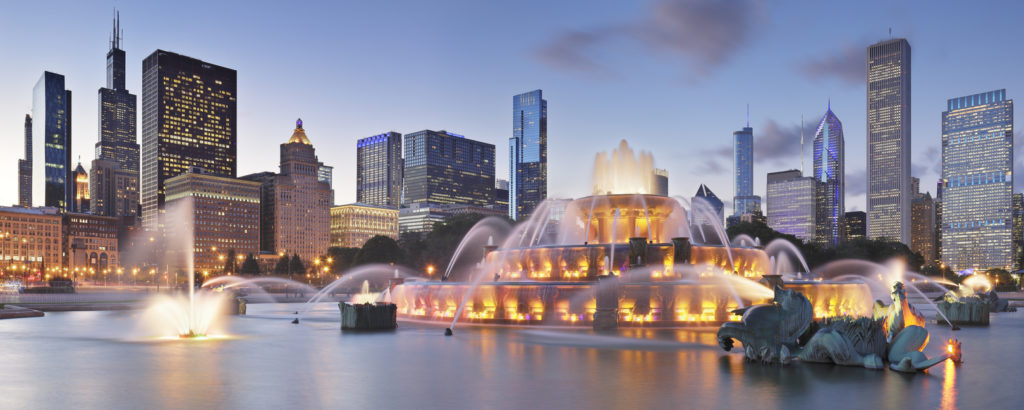 If there's one theme that resonated most strongly throughout the 2019 National Forum on Family Philanthropy, it's the importance of being willing to be uncomfortable.
I'm not talking about the break-out room temperature, or how hard or soft the hotel pillows were, or even one of those jittery 'not-your-best-networking' moments. This is about a conscious act of choosing to be uncomfortable.
At the opening plenary on Education and Equity, Arne Duncan, managing director of the Emerson Collective, challenged family funders to go to the places and people that make us the most uncomfortable. "All of us in this room are privileged by definition," he said. "Go to communities that are wildly different than your own life experience. Do some hard things, be willing to fail, and make yourself uncomfortable. If you want to have impact, why play it safe?"
But wait. Isn't the practice of seeking to be uncomfortable counterintuitive? It sounds awkward and embarrassing, perhaps even painful. When moment by moment our human minds are motivated to seek out pleasure and avoid pain, why would anyone choose to be uncomfortable?
Here's the answer you already know: The uncomfortable zone is where you grow. It's also how you can get to greater effectiveness in your work.
In Racial Equity: Embracing our Collective Leadership, Kelly Nowlin, trustee of the Surdna Foundation, spoke of her journey toward equity consciousness. "I had been in philanthropy for 20 years and never considered race and how it impacted our work. When we named ourselves as a social justice institution, it changed everything: how we think about the board's power dynamics, how we move resources to communities. It mattered to name it. Before adopting this practice, we had caused unintended harm in our partnerships and the way we advanced change," she said. "Since that time, I've had to be more open to learning, to feeling uncomfortable, and to listening to the beneficiaries of this work."
Being open to learning is not all rainbows and unicorns, noted Eboo Patel, founder and president of Interfaith Youth Core. In the session Civil Conversations, Civic Engagement, and Participatory Democracy, Patel shared the following advice: "Don't enter into a diverse conversation and expect it to be only about the things you like. Diversity is a debate: prepare for disagreement."
These disagreements—in world view, in beliefs, in issue area interests—often occur within our own families, and can cause a great deal of discomfort. Take heart: the more we allow ourselves to enter into the uncomfortable, the better we get at doing so. Lucas Johnson, executive director of On Being – Civil Conversations Project, said: "We need to first build a muscle to engage in the difficult conversations with the people who are closest to us. The more muscle we have to engage each other, the better we'll be prepared for the most difficult questions we'll ever face."
One uncomfortable question family funders face is: Where did our wealth come from, and at what cost to others and to our planet?
"These family conversations are hard, but they need to be had," shared Edgar Villanueva, author of Decolonizing Wealth, in the breakfast plenary The Value of Family Philanthropy. "By ignoring the source of the wealth, and how the full wealth is at play, we could be doing good with our right hand with these resources, while harming communities with our left. Let's go to some level of truth and name it. We have to begin to imagine how we might be different as family foundations, and as a field."
In the session Racial Equity: Embracing our Collective Leadership, Mary Mountcastle, trustee of the Mary Reynolds Babcock and the Z. Smith Reynolds Foundations, added her perspective: "There's so much we can do if we name and own our histories and come together around how to move forward. It's time to make the invisible visible. We can find joy in the pain and hard work—and that is what will set us free."
As privileged folks and stewards of resources, it's our responsibility to enter into uncomfortable spaces with ourselves and with others—to do our personal work, to learn, to grow, and to take risks. Because we can. We have that luxury, when many do not. Mollie Anderson of the Crossroads Fund added, "We can't ask anyone else to do work we haven't done ourselves."
What are some ways you might enter into the uncomfortable? Here are suggestions overheard at the Forum:
Get near the issues and communities you care about, and learn, as best you can, what life is like for the people living there.
Speak truth to power. Name the inherent roles and power dynamics present in the room—with your grantee partners, with your families, in communities.
Consider the other 95 percent, and how you might move those resources directly to communities.
Process your life and relationships out loud. Choose dialogue over opinion.
Share your truth and your story (even when you are scared to do so). Show your vulnerability.
In difficult moments, stay curious. Explore the difficulty with others rather than rushing to shut down.
Step aside, so that others can step forward.
Ask others to help you see your blind spots.
Give yourself and others permission to fumble.
Work through the hard stuff. Keep going.
If you're not yet convinced, consider what Rebecca Balter of the Cast Iron Skillet Fund said in Making Space and Supporting the Next Generation of Leaders: "With my wealth, I have the ability to disengage whenever I want. I can wrap myself in a cozy blanket of money and feel protected. Yet I remind myself of this: the world I'm trying to create by staying engaged in the discomfort will actually be better for me as well."
Need additional tips, stories, and inspiration for engaging with your family on these and related topics? Check out NCFP's new Passages Issue Brief, "Bridging the Power Divide: How Family Funders Share and Shift Power."