Learning to Give with the Next Gen Giving Circle
"I found a career in philanthropy on Craigslist," says Carlyn Madden, a co-founder of the Next Gen Giving Circle and now a consultant to funders and nonprofits. "Does it get more Millennial than that?" An avid volunteer, Carlyn was hired right out of college by The Morris and Gwendolyn Cafritz Foundation, the Washington, DC region's largest private foundation. There she oversaw a grant portfolio ranging from criminal justice to community health, gaining insight into the various ways that philanthropy supports regional causes. 
Peter Williamson, co-founder of the giving circle, graduated from college a top-ranked golfer and spent five years competing professionally around the world. "I fell in love with the game because I saw sports as a means to help others." Peter's not alone, with more and more professional athletes focused on their charitable legacies. However, most athletes aren't born into a philanthropic legacy. Peter, a 5th generation member of the Kettering Family Foundation, attended his first foundation board meeting at 12 years old. "I remember thinking that other people should get to have this experience," says Peter, "and I battled the reality of the foundation because while it was an incredible learning opportunity, I also felt the family's resources gave me an unfair advantage against the competition. I wanted to succeed based on merit, not the ability to afford help."
Getting Started
As time passed, Peter found purpose in contributing his perspective as a younger member. "I invested time exploring ways to connect my knowledge of sports and philanthropy to the local community." In 2018, Peter launched Game Genius, a business focused on making social impact fun and accessible in the DC region. "Relationships are critical to the success of play, place-making, and philanthropy. I'm excited about where this concept connects within the context of a giving circle."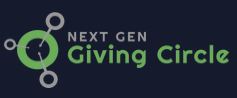 Carlyn and Peter were connected in late 2018 by Bob Wittig, a mutual friend and former foundation executive. Together, they sought to use their expertise and networks to make philanthropy more accessible and impactful for a new generation of philanthropists. After a year of planning, Peter and Carlyn solidified a vision and timeline, and secured the Greater Washington Community Foundation to hold and invest the funds. 
In the fall of 2019, they launched the Next Gen Giving Circle with the belief that anyone can (and should!) be a philanthropist. "As we get older, we've had more conversations with our networks about challenges facing our community and what we are doing personally to combat them," Carlyn says. "Because younger generations are looking to make more meaningful impact close to home, Peter and I saw an opportunity to work collectively." The initiative has the potential for significant long-term impact. "If we encourage someone at this stage of their career to give $250 today, we're opening a dialogue to consider $2,500 gifts in the future."
Looking Forward
The Next Gen Giving Circle has a goal of enrolling at least 50 members in its first grant cycle. With a pay-what-you-can model, the giving circle values equity and accessibility. "We want a low barrier to entry. Our goal is to meet each member where they are," says Peter. By selecting a recurring monthly donation at $20, $50, or $100, giving becomes easy to remember and relatively painless. "Half the cost of a gym membership, but you feel twice as good," adds Carlyn. 
Members lead the grantmaking process, narrowing down giving priorities, developing requests for proposals (RFPs), soliciting applications, and determining awards. Throughout the year, members gain access to different events, from group volunteer activities, to panel discussions, to board matching programs. "The goal is not just to give away our money," Peter says, "but to educate members on how they can increase the impact of their future donations, too."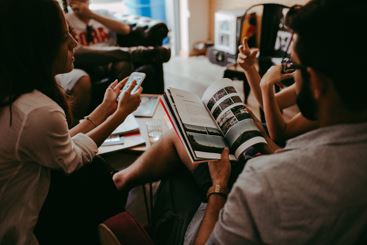 From their respective experiences, the future of philanthropy is a lot of talk but not a lot of action. Carlyn says, "Nonprofits know they need to cultivate younger donors, but they struggle to engage them." Peter adds that, "Family foundations share a similar challenge getting their next generation involved." He also explains that the giving circle is a great chance to engage new generations. "A giving circle is a way for like-minded individuals to make philanthropy fun, grow our understanding of community challenges, and build our capacity to be responsible stewards of our families' legacies."
Peter and Carlyn see the Next Gen Giving Circle as a new spin on an established model. "Giving circles have been around for a long time," says Carlyn. "The innovation we're bringing is a new model of engagement for early and mid-career professionals." Peter adds, "We're excited about the replicability of this concept, as well as how we can work with ecosystem building groups like the National Center for Family Philanthropy and local community foundations to use the Next Gen Giving Circle as an example of what's possible."
Next Gen Giving Circle enrollment for 2020 closed on December 20th. If you're interested learning more about the Circle and its work, please visit
www.nextgengivingcircle.org
or email
info@nextgengivingcircle.org