March 2020: News and Notes from NCFP's Friends of the Family Network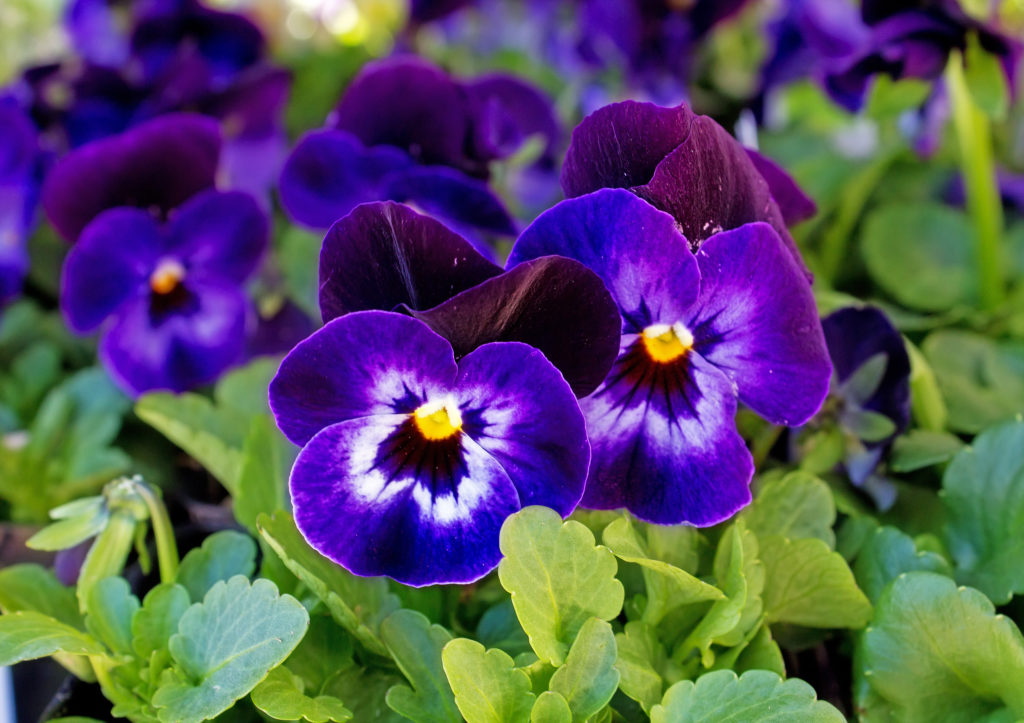 Friends Focus highlights updates from members of our Friends of the Family network and their cutting edge work. This month features updates from the Bainum Family Foundation; Brindle Foundation; The Clowes Fund; Laurie M. Tisch Illumination Fund; J. M. Kaplan Fund; McKnight Foundation; The Russell Family Foundation; Surdna Foundation; and Zellerbach Family Foundation. 
Are you a current Friend or Leadership Circle member of NCFP with an update or good news about your foundation that you would like to share with Family Giving News readers? Please email us. Interested in learning more about the families involved in NCFP's Friends of the Family network? Go here.
---
The Bainum Family Foundation announced that it is starting a Global Education Fund. In a press release, the foundation shared that "[t]hrough the Global Education Fund, we partner with respected global organizations that make vulnerable and marginalized children in developing countries a top priority. … 'The Foundation went through a thoughtful process for selecting grantees, including a landscape analysis of need and opportunities,' says Joan Lombardi, an internationally recognized expert on child and family policy and a member of the Foundation's Board of Directors. 'We saw both need and opportunity in northern India, so now, our plan includes a focus on early childhood in communities there and in Ethiopia, as well as on capacity building both in those regions and globally.'"
Brindle Foundation Announces Leadership Transition
Mary Nell Wegner has been selected as the Brindle Foundation's new Executive Director. In a press release shared via email, the foundation shared that "Mary Nell joins us with more than 25 years of work in public health and education with a focus on and passion for women's and infants' health, opportunity, and rights. She has worked for a variety of nonprofits. donors, educational institutions, and policy-making bodies – at a national, global, and local level. Most recently, she served as the Executive Director of the Maternal Health Task Force at the Harvard TH Chan School of Public Health."
Philanthropy MA, together with Fish Family Foundation and The Clowes Fund will hold a funder briefing about the immigration sector in Massachusetts, followed by a funders-only networking lunch. At this briefing, funders will hear from CEOs of leading immigration-focused nonprofit organizations about the state of the field, challenges, and ways forward. There will be ample time for discussion. The event takes place on March 24th at 11am at the NonProfit Center in Boston, MA.
Via Philanthropy News Digest, the Laurie M. Tisch Illumination Fund "has announced an expansion of its 2020 Arts in Health Initiative. Launched in 2018, the initiative supports the use of multiple artistic disciplines, including dance, the visual arts, theater, and film, to address mental health stigma, trauma, and challenges related to aging-related diseases."
Leaders in nonprofit innovation show how the power dynamics in philanthropy are shifting, write two leaders of the J.M. Kaplan Fund for  The Chronicle of Philanthropy. Kaplan recently announced the 10 winners of the latest round of the J.M.K. Innovation Prize. Peter Davidson and Amy L. Freitag explain how the 1,354 ideas submitted in the competition can provide a deeper understanding of key trends.
The McKnight Foundation is sunsetting its Mississippi River program. In a press release, Mark Muller wrote the program had achieved "27 years of effort, which included 1,400 grants totaling more than $190 million." The release included seven reflections on what grantees and partners learned over the course of the program.
The Russell Family Foundation has completed a film project that documents 20 years of TRFF's philanthropy. In an email to subscribers, the foundation shared that they "set out on an ambitious film project to document a few of the people, places and partners who've been a part of our journey over the years – from grantees, Jane's Fellows and community partners, to our founders, board members and staff past and present. Video production company MYLKmedia helped bring our story to life through this special film series capturing both where we've been and where we hope to go." The films may be accessed here.
The Surdna Foundation has appointed Elizabeth Cahill as Director of Communications and Engagement. She will help guide the foundation's communication strategies and efforts to promote just and sustainable communities in the U.S., and support engagement of the Andrus family and other key audiences in the foundation's work.
Most recently, she served as Chief Communications Officer and previously Director of Digital Communications at The Atlantic Philanthropies. There she led communications to advance the foundation's grantmaking priorities; share its impact and insights; and launch the Atlantic Fellows, a global leadership program and community for fairer, healthier, and more inclusive societies.
The Zellerbach Family Foundation appointed Karin Kissane to its Board of DIrectors. Kissane currently serves as a senior team member of a large family office. As the Chief Operating Officer and Managing Director of Gates Capital Partners LLC, she leads the private equity program, with significant additional responsibilities for the larger portfolio's public equities, asset allocation and financial strategy.
---
We offer special thanks to our Friends of the Family and Leadership Circle funders who support and sustain the work of NCFP. Our Leadership Circle recognizes a special group of our most generous supporters. Our Friends offer continuing support for our work, ensuring that future generations of donor families can access the best possible resources for sound decision-making. See a complete list of NCFP Leadership Circle and Friends of the Family. Alternatively, please contact Maureen Esposito at (202) 293-3276 or at maureen@ncfp.org.