April 2020: News and Notes from NCFP's Friends of the Family Network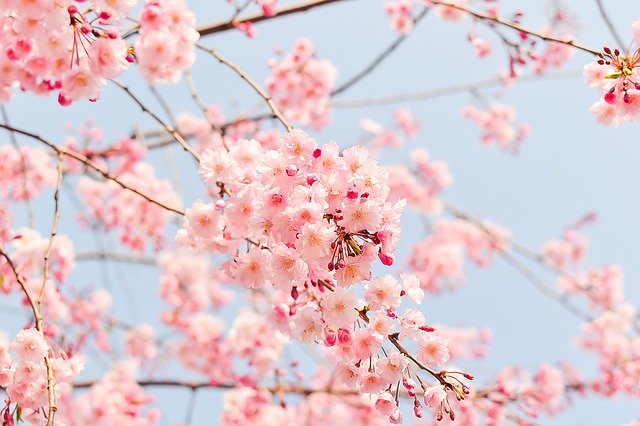 Friends Focus highlights updates from members of our Friends of the Family network and their cutting edge work. This month features updates from the Bainum Family Foundation, Fleishhacker Foundation, Heising-Simons Foundation, The Libra Foundation, Mary Reynolds Babcock Foundation, McKnight Foundation, Pew Charitable Trusts, Self Family Foundation, and Laurie M. Tisch Illumination Fund.
Are you a current Friend or Leadership Circle member of NCFP with an update or good news about your foundation that you would like to share with Family Giving News readers? Please email us. Interested in learning more about the families involved in NCFP's Friends of the Family network? Go here.
---
Bainum Family Foundation's David Daniels wrote an article, "COVID-19 Decisions Must Protect the Most Marginalized and Vulnerable" for The DC Line. "For our children's sake and our community's immediate and long-term benefit, we need to ensure that they have the supports they need to weather any storm, including the current one. If they come through the other end of this crisis growing and thriving, then we will have passed the test."
"We salute Christine's many remarkable accomplishments," said Fleishhacker Foundation President John Ehrlich. "She has led the Foundation with distinction and been a tireless and effective advocate for our grantees and the important work they are accomplishing in the community," Ehrlich noted. "The Board of Directors is also delighted to welcome David Blazevich as the Foundation's next Executive Director. Given his considerable experience working in philanthropy and with a wide array of nonprofits in the Bay Area, we are confident that he will help the Foundation build on its success and deepen its impact."
The Heising-Simons Foundation is featured in Inside Philanthropy for its American Mosaic Journalism Prize "to freelancers who spend time on deep reporting and narrative stories that foster greater understanding of underrepresented or misrepresented groups in the present American landscape."
The Foundation's Board of Directors approved doubling its grantmaking from $25 million in 2019 to $50 million in 2020. The doubling represents the Foundation's focus on the historic importance of 2020 and a deep commitment to supporting organizations led by and building power with those most impacted by systemic oppression. The funds are designed to enable grantee partners to respond and adapt to the grave threats our democracy is facing as well as the economic and public health impact of the COVID-19 crisis as they set about the difficult work of rebuilding our communities and greater society.
MRBF CEO Justin Maxson presented the board of directors with these proposals, which will roughly double 2020 payouts. Some measures require new spending while others are accelerations of planned payments. MRBF trustees raised thoughtful questions about the financial implications of making these payments by selling holdings when the market is low and their endowment is down significantly. Ultimately, however, they came to the same conclusion as staff: the loss of capital pales in comparison to the scale of need to cope with the worsening socioeconomic distress across the South.
The McKnight Foundation is pleased to welcome DeAnna Cummings as its new Arts program director. Cummings is a cofounder and the CEO of Juxtaposition Arts (JXTA), a social enterprise business in north Minneapolis that trains and employs historically underestimated youth as a springboard to higher education and careers in art and design.
Urahn joined Pew in 1994 as a key member of its planning and evaluation division, and directed the department from 1997 to 2000. In that role, she helped evaluate all of the institution's grants and Trusts-initiated projects, including Pew's early environmental work. After seven years leading Pew's education and state policy portfolio, Urahn helped launch the Pew Center on the States and served as the center's director from 2007 to 2012. She became an executive vice president in 2012, leading all of Pew's work on state policy, economics, and health care, then became chief program officer in 2016.
Frank Wideman, longtime NCFP board member and past chair of the NCFP Friends of the Family Committee, announced his retirement after 27 years with the Self Family Foundation. Mamie Nicholson, the Foundation's program director, will assume the role of president on July 1, 2020. NCFP is honored to have worked so closely with Frank for many years and looks forward to Mamie's leadership.
Laurie Tisch of The Laurie M. Tisch Illumination Fund started a fund for the Children's Museum Manhattan in response to COVID-19. "A lot of institutions are going to have to scramble. We're all losing money, but the people who have money still have money and they can do something," Tisch said in an interview for Bloomberg.
---
This month, NCFP is highlighting a few of the many funders in our network who are responding to their grantees and communities regarding COVID-19.
We'll Get Through This Together (H. E. Butt Foundation)
Five Ways We Will Meet the Moment (Nathan Cummings Foundation)
Words of Support in Response to the COVID-19 Public Health Crisis (Max M. and Marjorie S. Fisher Foundation)
---
We offer special thanks to our Friends of the Family and Leadership Circle funders who support and sustain the work of NCFP. Our Leadership Circle recognizes a special group of our most generous supporters. Our Friends offer continuing support for our work, ensuring that future generations of donor families can access the best possible resources for sound decision-making. See a complete list of NCFP Leadership Circle and Friends of the Family. Alternatively, please contact Maureen Esposito at (202) 293-3276 or at maureen@ncfp.org.