Tell Me Anything: Advice for Funders Seeking to Become Active Listeners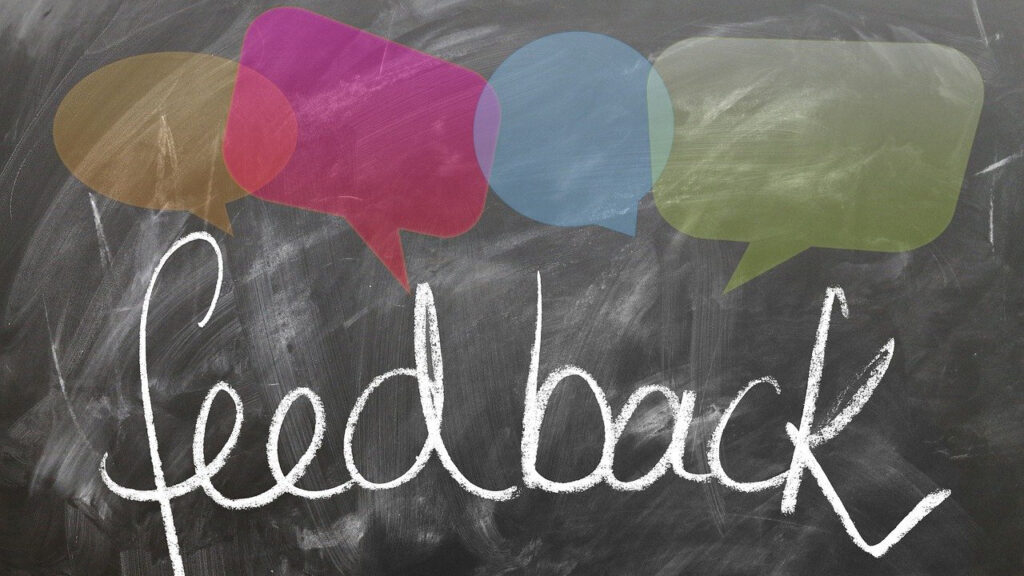 Active and open listening to grantee communities is not an entirely new topic for the philanthropic sector. Many funders have acknowledged the power dynamics inherent in their role, and as philanthropy evolves, there has been a shift towards greater transparency, deeper relationship-building between funders and grantees, and more grantee-focused funding practices. Groups like the Fund for Shared Insight and the Trust-Based Philanthropy Project have elevated the conversation about the importance of listening and feedback in sector relationships in recent years.
In this moment of crisis, where the needs of communities are skyrocketing and endowments are shrinking, it is more important than ever for funders and grantees to communicate. Thankfully, we are seeing a positive trend. Many funders have surveyed their nonprofits about how they can be supported during this time. Additionally, more than 700 foundations have signed a pledge led by the Council on Foundations, committing to do more to serve their grantees now. One of the tenets of the pledge is focused on listening:
Commit to listening to our partners and especially to those communities least heard, lifting up their voices and experiences to inform public discourse and our own decision-making so we can act on their feedback. We recognize that the best solutions to the manifold crises caused by COVID-19 are not found within foundations. 
While this growing emphasis on listening and communication is critical, funder/grantee communication is inherently hampered by power dynamics and listening can be difficult in practice. In an effort to work against this dynamic and facilitate communication, the Peery Foundation held a "Tell Me Anything" discussion where they invited nonprofits to share thoughts on the current crisis. This isn't the Peery Foundation's first foray into this work—the Foundation uses their 5 Core Practices of Grantee-Centric Philanthropy and remains committed to consistently being responsive to grantee needs. To create a space of anonymity, all attendees changed their names to their favorite genre of music followed by their favorite fruit (Rock Nectarine here!). The National Center for Family Philanthropy was invited to listen in and hope to help you listen, too.
State of the Sector
Nonprofit leaders shared a resounding message: they and their teams are exhausted, stressed, anxious, overwhelmed, and frustrated. Many expressed concerns about a mental health crisis in the sector and nonprofit staff leaving the field. Not only are nonprofit staff worried about their own job stability and the sustainability of their organizations, but they are also deeply concerned about the communities they serve. Many attendees felt ok about their short-term funding, but are uncertain about the long-term and characterize funding as short-sighted, scarce, and inequitable.
At the same time, nonprofit leaders recognize that this crisis presents a huge opportunity for innovation. Their staff are feeling empowered by their ability to pivot and provide meaningful services. One attendee shared, "everyone sees an opportunity to use this time for core changes and improvements in our programs." They also recognize the impediments to leveraging these opportunities, noting that the sector is ripe for cross-sector collaboration but that nonprofit staff aren't resourced with the capacity and time to have those conversations.
Feedback for Funders
Nonprofits also provided feedback for funders about the funding process, their internal organizational needs, and bandwidth. Below is a small sample of participant comments:
Lessen reporting requirements: "Would like to see considerations re: applications and reporting. In 20-21, it would be great if foundations would consider folding additional COVID funds and reporting requirements on those into normal grant cycles so nonprofits don't have to duplicate efforts. Development teams aren't growing, but work has doubled."
Maintain future commitments: "Current funders are remaining supportive, but new prospective funders, some who we had been cultivating for years who had verbally committed, are now delaying their new support. Leaves us very worried about FY2021."
Keep listening: "We appreciate funders being in 'listening mode' even when they aren't taking on new grantees."
Provide support for administrative tasks: "Balancing fundraising with HR/finance/COVID safety/strategic partnerships (all of which are needed more now than ever). Many EDs of small organizations must fundraise while doing these other functions. It does not always feel possible to do a great job supporting staff and community while holding all of these functions. Would like for funders to explore supporting back-office/general ops work for collectives of orgs."
Value nonprofits' time: "Practitioner time is precious, especially now. Our team's bandwidth is more stretched as we respond to COVID across departments in addition to our pre-existing work. We appreciate when funders are thoughtful about when and why they're asking for practitioner time and whether it will add value for them."
What's Next?
Despite all the challenges they are currently facing, these leaders are proud of the ways their organizations have adjusted to meet the needs of their communities and are optimistic about the future. However, the future remains a frightening unknown, particularly as they prepare for post-COVID strategic shifts on a tenuous timeline and are unsure about funding in the coming months and years. The "Tell Me Anything" approach of the Peery Foundation is a key first step in providing the information funders need to support grantees effectively in short- and long-term recovery.
The Peery Foundation exemplifies active listening and partnership by not only convening nonprofits for this frank conversation but by inviting organizations like NCFP who can amplify the voices and needs of these grantees. We invite you to consider their concerns and ask yourself the tough questions. Why did you make the conscious decision to give? What values guide your giving? Are you living out your values? Are you really listening to what your grantees need and adequately supporting them? Grantees will need committed support for years to come, and choosing to listen is a key first step to building lasting relationships that create meaningful impact.
To learn more about listening to your grantees, see NCFP's special content collection on this and related topics, including our board discussion paper, Bridging the Power Divide: How Family Funders Share and Shift Power.