Collaboration in a Time of Crisis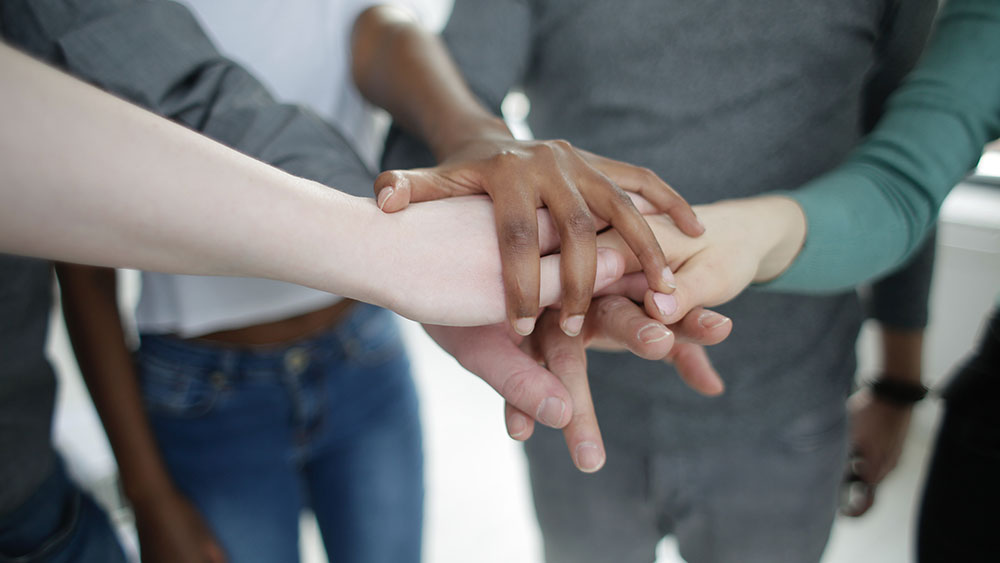 COVID-19 represents a war on two fronts—a public health crisis that has already killed over 400,000 people, and an economic one that has threatened the livelihoods of millions. Because the challenge is so massive, and the needs so great, collaborative philanthropy has been key to coordinating effective responses and allocating funds to reach the greatest number of people in need.
Gabrielle Fitzgerald is the CEO and founder of Panorama Global and has spent her career working in both philanthropy and pandemic preparedness. According to Gabrielle, "when crisis hits, funding collaboratively is a good approach because it allows for central coordination of scarce resources. With COVID, the situation was so overwhelming, both from a public health perspective and an economic perspective…it was really hard to figure out how to contribute as philanthropists." In partnership with Nick Tedesco and the National Center for Family Philanthropy, Gabrielle explores this challenge in a conversation between the leaders of three foundations who rapidly created collaborative funds in response to the crisis at the local, national and global levels.
Tony Mestres of the Seattle Foundation, Judy Monroe of CDC Foundation, and Elizabeth Cousens of the UN Foundation discussed why collaboration is critical during a crisis like this, the elements that have characterized the philanthropic response to COVID-19 so far, what is still needed for the long road ahead.
The Power of Trust and Cross-Sector Collaboration
The urgency and immensity of this crisis has led to an unprecedented level of partnership and collaboration among institutions. Tony Mestres sprang into action in early March alongside local businesses and government to create the Seattle Foundation's COVID-19 Response Fund. By collecting money rapidly and distributing resources flexibly, the fund is addressing unmet needs in the community. The Seattle Foundation acted swiftly in supporting organizations with strong roots in the communities that have been most affected and that are deeply trusted by those they serve. Working closely with government has been a critical component of the Seattle Foundation's response. Mestres said he has "learned a new level of science and art in trying to map our efforts alongside government efforts…an especially important thing to do to…maximize the role of philanthropy adjacent government."
This crisis has made clear the great importance of relationships. All three panelists agreed that each foundation has been able to respond so quickly because of the high level of trust among their existing partners—including funders, the private sector and all levels of government. According to Judy Monroe, "the only thing that can move faster than this virus is the speed of trust…we have this incredible moment in time where we need to see the sweet spot in the Venn diagram, where government, philanthropy, and the private sector can come together to make meaningful change."
Strategic, Catalytic Funding
Creative thinking, risk taking, and innovation are required to make meaningful shifts to system over time. Given the complexity of the COVID-19 crisis and response, many individuals and organizations have very quickly developed innovative and effective solutions. But without coordination, these efforts risk being duplicative and costly.
In January, the CDC Foundation launched the Emergency Response Fund to support rapidly evolving response needs. An important part of this work has been to coordinate efforts nationally, most recently by convening public health and private sector partners to discuss digital solutions for contact tracing. Monroe says, "we need to look at national solutions because if we let fifty or a thousand flowers bloom, that's not very strategic or systematic." By leveraging the power of their voice, their network, and their convening ability, the CDC Foundation has been able to both support and to help drive innovation.
Sustained Support to Build for the Future
In just three weeks, the UN Foundation helped launch the COVID-19 Solidarity Response Fund to support the global public health response led by the World Health Organization. To date, the fund has raised $217 million from over 400,000 individuals and organizations in less than three months. While this is an impressive achievement, the global community has a long road ahead in fighting COVID-19. Many fear that the current surge in giving means an inevitable lag in the months to come. According to Elizabeth Cousens, "This is an emergency that will have waves. It is an emergency that will be protracted that will have recovery alongside spikes in urgent action. This is something that we are all going to have to learn from each other—on the financing side, the policy side, and the psychological side—as we figure out how to pace ourselves through a process like this."
Philanthropy must be thinking about the urgent needs of today with an eye toward the months and years of recovery ahead. The strategic planning and forecasting by collaborative funds are critical to pace investments over time as we experience peaks and valleys in need and generosity over time. "You have to make investment choices that are part of the modern economy we want to build in the future," says Cousens.
Opportunity for Systems Change in a Time of Crisis
COVID-19 has exposed and exacerbated stark inequities in our society. The impact of the crisis has been profoundly unequal and has disproportionately affected communities already facing economic, health, and racial disparities. Systems change is about realigning the underlying infrastructure, elements, and relationships that form a system's architecture. The devastating hardships of this crisis have laid bare deep cracks and inequities in our society's entire infrastructure. We must take this opportunity to "write a new playbook," as Mestes says, which does not take us back to where we were before the crisis, but builds more equitable structures for the future. Cousens agrees, "We have amazing opportunity in the midst of this most anguishing moment to address some chronic and deep issues in our society…I believe we should seize this opportunity with imagination and ambition."
As the effects of COVID-19 continue to morph and ripple across the globe, the need for coordinated and collective action is greater than ever. As Cousens so pointedly stated, "We will not beat this anywhere if we don't beat it everywhere." These funds are teaching us about the power of working collaboratively in the fight against COVID-19 today, and at the same time setting a model for the challenges of tomorrow.
Watch the recording of Collaborative Philanthropy in the Time of COVID-19 here.
---
The views and opinions expressed in individual blog posts are those of the author(s) and do not necessarily reflect the official policy or position of the National Center for Family Philanthropy.