We are Beginning an Overt Shift Towards Equity…and Donors are Joining Us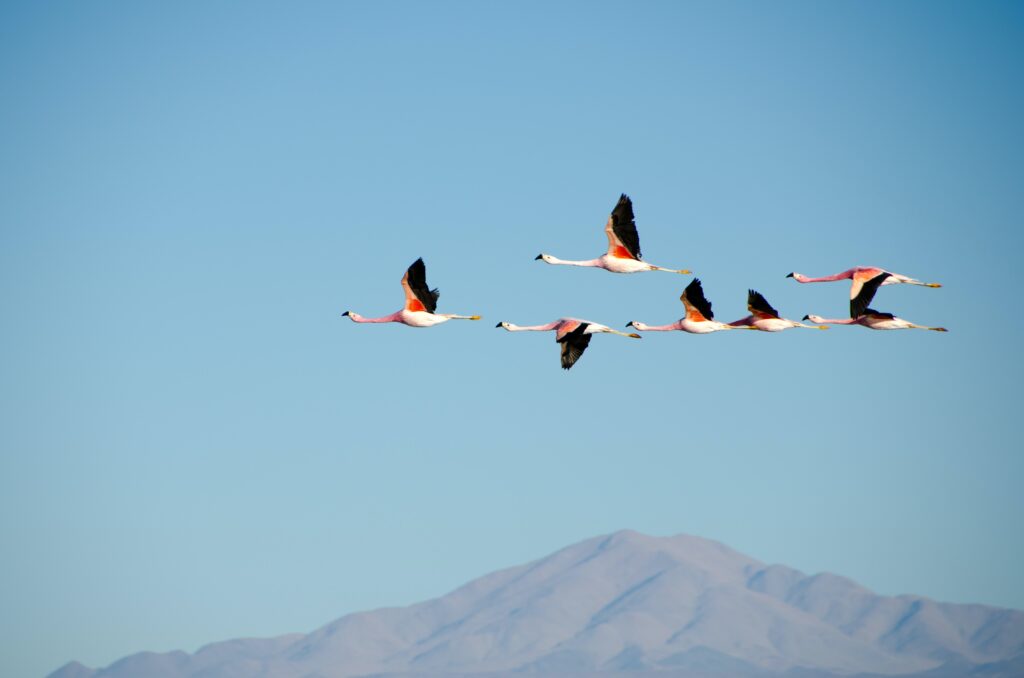 Over the past several years, Rose Community Foundation has been on a path of increasingly aligning our work in pursuit of equity and justice. Recent killings of Black people and the disproportionate negative impact of COVID-19 on people of color shine a bright light on the importance and urgency of this shift, even as they highlight just how far we must still go. And yet, we are encouraged by the fact that as our commitment to the values of equity and justice has grown, so too has donor engagement with us.
Social justice is in Rose Community Foundation's DNA; our founding assets came from the sale of Rose Medical Center, a hospital founded by Denver's Jewish community in the 1940s with an explicit commitment to hiring diverse doctors and serving the full diversity of Denver's then-growing post-war community. We work with donors with a range of backgrounds, interests and priorities, including some who are ahead of us on this journey and have been our teachers, demonstrating through their grants how philanthropy can be a lever to advance equity and justice.
Fighting Hate and Discrimination

It was not until 2016, however, that our growing focus on this work began to take a more specific form. Like so many, we were spurred to action both by the shifting immigration policy landscape and the rise in vitriolic discourse and hate crimes in our region. Immigrant and refugee families in our community were experiencing heightened fears and concerns, as were members of the LGBTQ, Jewish, and Muslim communities. Nonprofit organizations serving affected populations were feeling beleaguered.
In response to these issues, we created a dedicated fund—called the Community Action Fund—in support of our immigrant and refugee neighbors and local communities experiencing hate and discrimination. And we invited our community to join us in supporting this work.
We were inspired by the response. Both longtime fundholders and brand-new donors leapt at the opportunity to financially support nonprofits serving immigrants, communities of color, LGBTQ individuals, and other impacted populations. Over the three full years of grantmaking to nonprofits on the front lines of immigration, anti-hate and anti-discrimination work, the Foundation has been joined by nearly 90 unique donors in granting more than $2.3 million of Foundation and donor assets through the Community Action Fund.
Through the process, we began to see that our donors did not just want to see us embrace an equity-oriented grantmaking framework—they wanted to join us in our efforts.
Developing an Equity-centered Plan
In 2019, we developed a new, equity-centered strategic plan to chart our organization's path forward. We learned from landscape trend analyses in the Greater Denver region; we engaged a broad and diverse range of community members in focus group conversations; and we solicited feedback from grantee partners, fundholders, and peer foundations about how we could better serve the varied communities and populations that comprise our seven-county funding area.
This listening and analysis revealed the degree to which through nearly every conceivable lens the Greater Denver region—and the world around us—has changed in the quarter-century since Rose Community Foundation was founded. Though Greater Denver has grown at more than double the rate of the country, the benefits of that growth are inequitably experienced across racial, gender, economic, and geographic differences.
The dynamics of our ever-changing region obligate us to ensure that our work—and the ways in which we conduct that work—continue evolving to meet the community needs and philanthropic best practices of today and tomorrow.
In January 2020, we released our strategic plan. The plan expresses a new organizational mission to advance inclusive, engaged and equitable Greater Denver communities through values-driven philanthropy. It also elucidates seven core values guiding the work we do and how we do it: justice, equity, diversity and inclusion, empathy, generosity, transformation through collaboration, and community. Through the plan, the Foundation committed to specific objectives to demonstrate these values and fulfill our mission, including:
Support community-building and civic engagement activities relevant to fostering an inclusive climate
Develop approaches to engage diverse donors across generations
Develop asset and investment options aligned with Rose Community Foundation's mission and values
Create a culture of board, donor, and staff learning about priorities, assets, and needs of diverse communities
Enhance and diversify community engagement and voice within the Foundation
Continue to deepen our emerging work to strengthen our organizational culture and diversity, equity, and inclusion practices
Since the strategic plan's release, our donors have expressed enthusiasm about our shift toward equity and justice.
"As the new and recommitted Rose rolls out, we are also excited to do more, to give back more," says donor-advised fundholder Tom Thorpe. Another longtime fundholder, Janine Vanderburg, echoes that perspective: "The new strategic plan is a tremendous example of moving into the future in a bold way by building on legacy values. As someone who has been involved with Rose from its inception, I love everything about it."
Rose Community Foundation Responds to COVID-19
Just two months after we unveiled the plan, the COVID-19 pandemic reached Colorado and almost immediately it became clear that the virus's negative impacts are inequitably distributed along many of the same fault lines identified in the strategic plan. Our trustees decided to dedicate the entirety of our uncommitted 2020 grant dollars to an equity-focused, multi-phase response to the impacts of COVID-19 in our region.
From mid-March through June, the Foundation and its donor-advised funds awarded 515 grants totaling over $7 million. Our first phase of COVID-19 grantmaking rushed rapid-response dollars to nonprofits on the front lines of COVID-19 prevention, containment, and response; our phase-two grantmaking focused on mitigating the pandemic's mid-term and longer-term impacts. Both rounds of grantmaking directed funds to organizations serving populations that have been disproportionately impacted by the pandemic's health and economic implications.
Our donors are our partners in this work in three key ways: First, they increased their own grantmaking by 300 percent in the second quarter of this year in response to COVID-19. Second, a group of our donor-advised fundholders joined us in reviewing the COVID-19 phase-two grant applications and in directly funding grantees, leading to additional funding totaling nearly $100,000 for 18 local organizations. And finally, they contributed nearly $600,000 to our COVID-19 R.E.S.P.O.N.D. Fund, a dedicated fund through which individuals, donor-advised funds and private foundations are joining us in grantmaking to address the medical, economic and social impacts of COVID-19 through an equity lens.
Sara Goldstein, a R.E.S.P.O.N.D. Fund donor, credits the Foundation's equity-focused response to COVID-19's impacts as the primary reason she contributed. "I donated to the R.E.S.P.O.N.D. Fund because I could think of no better organization to quickly and equitably support those most impacted by the COVID-19 crisis in the Denver area," says Sara.
Donor Support and the Road Ahead
The community we support is not homogeneous, and neither are the donors who partner with us, but we have consistently found that many are seeking to use their philanthropy as a tool to advance a more just and equitable community. Positioning values at the center of our work is bringing more people, new people, and especially younger people, to the table to join us as donors in support of our mission.
Rose Community Foundation is still in the early phases of shifting to align our work around equity and justice. The most recent killings of Black unarmed civilians, and the resulting protests in our community and across the world, show us how far we have yet to go and also how many fellow travelers we have in this journey. We have a tremendous amount of work to do; centering our work around equity, justice, diversity, and inclusion requires a foundation to look itself in the mirror and reckon with the ways philanthropy has reinforced structural racism and what we must do to rectify that going forward.
If there is one thing we have learned, it is this: each time we have confronted injustices in our community, our donors have enhanced our efforts with their dollars and their voices. As we continue in this work, we are reviving our Community Action Fund for donors who would like to partner with us in supporting local nonprofits advancing racial justice in our community. Let us all strive to learn and lean into this work together; collectively the philanthropic sector can be a meaningful force for positive change.
---
The views and opinions expressed in individual blog posts are those of the author(s) and do not necessarily reflect the official policy or position of the National Center for Family Philanthropy.