October 2020: News and Notes from NCFP's Friends of the Family Network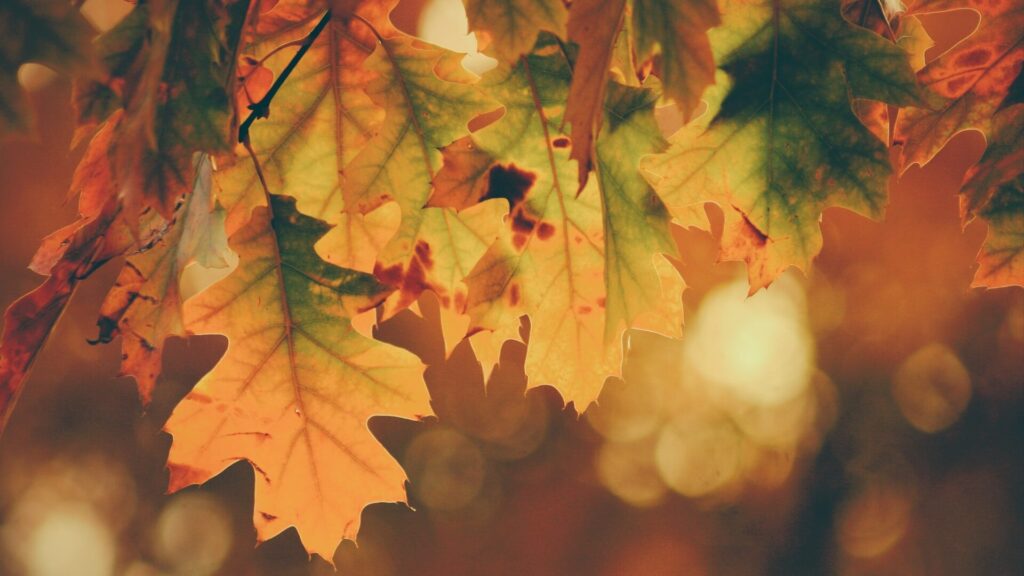 Friends Focus highlights updates from members of our Friends of the Family network and their work. This month features updates from the Laughing Gull Foundation, Robert and Patricia Switzer Foundation, Ruth Mott Foundation, Hill-Snowdon Foundation, Hoffberger Family Philanthropies, Richard and Susan Smith Family Foundation, Pierce Family Foundation, McKnight Foundation, and Conrad N. Hilton Foundation. 
Are you a current Friend or Leadership Circle member of NCFP with an update or good news about your foundation that you would like to share with Family Giving News readers? Please email us. Interested in learning more about the families involved in NCFP's Friends of the Family network? Go here.
---
The Laughing Gull Foundation (LGF) is pleased to announce that Christopher J. Cuevas (they/them) will join the staff of the Foundation as the LGBTQ Equality Program Officer in October 2020. In this role, Christopher will help guide LGF's grantmaking focused on supporting the LGBTQ community in the U.S. South to exist without discrimination and live full lives.
In 2020, twenty new fellows joined the Switzer Fellowship Network of almost 700 Switzer Fellows located across the country and around the world. The Switzer Fellowship offers one-year fellowships to highly talented graduate students in New England and California whose studies and career goals are directed toward environmental improvement and who clearly demonstrate leadership in their field.
Ruth Mott Foundation announces that Debra Furr-Holden and Ja'Nel Jamerson have joined the trustee board. "I am thrilled to welcome Debra and Ja'Nel and their unique perspectives to our Board. Their commitment to authentic community engagement and respective work to eliminate barriers for children and adults are tremendous assets for the Ruth Mott Foundation and our community as a whole," said Maryanne Mott, Chair of the Board of Trustees. "I look forward to pursuing the Foundation's mission together in north Flint."
With the recent surge of commitments and grant dollars towards supporting Racial Justice and Racial Equity, Hill-Snowdon's, Executive Director, Nat Chioke Williams, echoes his colleague, the late Allison Brown, Co-Director of the Communities for Just Schools Fund, on the misconceptions around these funds, the importance of focusing support towards Black-led organizing, and the critical impact that advocacy and policy change work have in creating a fair and just society for all Black people and everyone.
The mission of the Hoffberger Family Philanthropies (Hoffberger Foundation Inc. and Hoffberger Family Fund Inc.) is to respond with available resources to unmet needs in the greater Baltimore community with a significant commitment to the Jewish community. North most recently served as executive director of the Collaboration Council for Children, Youth and Families, the Local Management Board for Montgomery County. North was previously a consultant to the Thurgood Marshall College Fund, where he helped launch the Vivian Burey Marshall Academy providing STEM programming to Baltimore students.
It is with great sadness that we share the news of the passing of Richard A. Smith, Founder and Chair Emeritus of the Richard and Susan Smith Family Foundation, at 95. He is mourned by his children and grandchildren and their spouses, and his great-grandchildren, along with all of the staff of the Foundation.
Co-Executive Director Heather Parish joined other Black philanthropic leaders in an open letter published in Crain's Chicago Business. The letter's signers advocate multiple avenues for civic and philanthropic leaders to take in order to advance equity in Black and other communities of color.
The Philanthropic Collective to Combat Anti-Blackness & Realize Racial Justice—a coalition of foundations and philanthropic organizations formed in response to the killing of George Floyd—has partnered to denounce anti-blackness and racism in Minnesota. Calling for transformation in the field of institutional philanthropy, the collective will raise $25 million and invites additional funds to invest in a visionary and historic Black-Led Movement Fund.
The Conrad N. Hilton Foundation announced that its long-time board chair and previous CEO Steven M. Hilton will retire from the board on December 31, 2020. The board of directors has elected Hawley Hilton McAuliffe as the next board chair, and Linda Hilton as vice chair.
---
We offer special thanks to our Friends of the Family and Leadership Circle funders who support and sustain the work of NCFP. Our Leadership Circle recognizes a special group of our most generous supporters. Our Friends offer continuing support for our work, ensuring that future generations of donor families can access the best possible resources for sound decision making. See a complete list of NCFP Leadership Circle and Friends of the Family. Alternatively, please contact Maureen Esposito at (202) 293-3276 or at maureen@ncfp.org.