Invest in an Equitable Future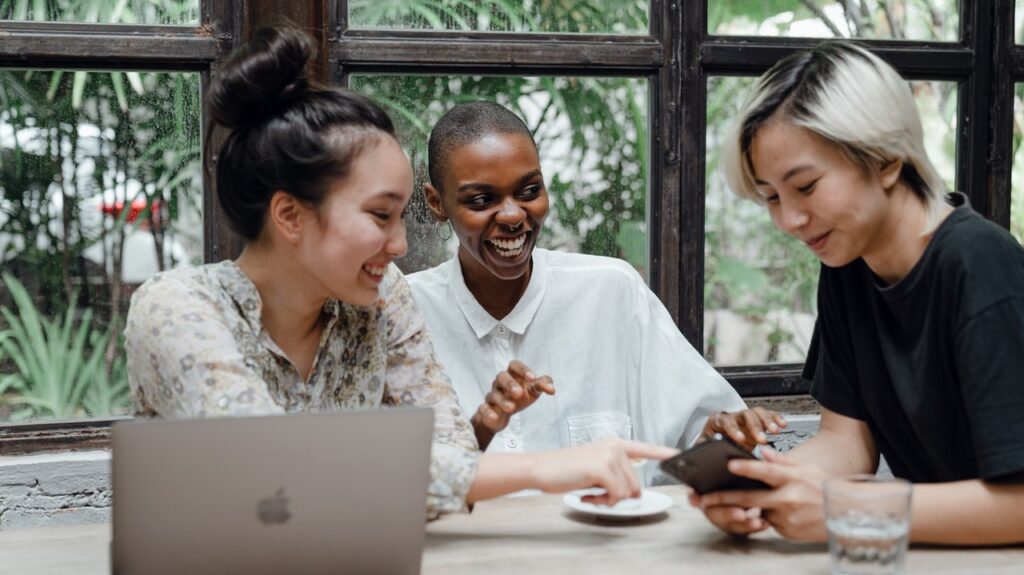 As protests against systemic racism took place across nation in the wake of George Floyd's murder, CapShift began to receive the same question from several families: "How can I use my philanthropic resources to advance racial justice?"
It was, and continues to be, a crucial question. As we grapple with the challenges rooted in centuries of discrimination and exclusion that affect millions of Americans, we cannot wait to act. That includes using the power of philanthropy to support marginalized individuals and disenfranchised communities.
CapShift works with families to strategically use their charitable capital, through investments and grantmaking, to support the social and environmental causes they care about. By aligning their investments with their grantmaking priorities, donors can amplify their impact.
Great resources exist to help donors strategically give and support racial justice, but we struggled to find a framework to help donors approach how their capital was invested. We were aware of investment opportunities that supported Black, Indigenous, and People of Color (BIPOC) entrepreneurs, for example, or provided under-resourced individuals job training for successful careers. But those were individual actions rather than the cohesive and intentional set of steps necessary to address a problem as systemic and widespread as racial injustice.
In partnership with TheCaseMade, an organization dedicated to building the public's will to participate in equitable and inclusive systems change, we developed a Racial Justice Framework that helps families evaluate investment opportunities on their potential for advancing racial justice in the United States.
We found investments fall along a continuum in their efforts towards advancing racial justice—there isn't a clear yes/no binary for evaluating them. Assessing the impact of these investments is just as complex as the challenge they seek to solve.
Our research led us to identify three types of investments that work to advance a future in which all people can thrive:
Diversity and Inclusion: Investments that monitor and seek to improve the diversity and inclusion metrics associated with their organization, the groups they are investing in, or the beneficiaries of their services.
Racial Equity: Investments that seek to support thriving communities, with a focus on racial equity, by correcting some of the injustices that occur because of systemic racism.
Racial Justice: Investments that seek to transform the system for racial justice by advancing structural change and modeling new systems that can be used for a more just future.
The Racial Justice Framework includes a set of questions CapShift uses to understand and assess the intentionality and impact of a fund or social enterprise. CapShift evaluates if racial justice is embedded in a fund's investment thesis and if it is structured to scale and contribute to equitable change over the long-term. By examining these characteristics, donors can identify how their investments may contribute to a more equitable world.
The key questions from the Framework are summarized below, if you would like to use them to evaluate your own investments.
How intentional is the fund in addressing racial equity in its investment approach, as well as its internal organization and governance?
Does the firm clearly identify near-term primary beneficiaries in BIPOC communities as well as longer term anticipated outcomes? What do they report externally?
Is the fund partnering with local communities that have faced chronic underinvestment and underrepresentation so that the voice of the community is heard when investment decisions are made?
Does the fund or its investment team have a proven track record of helping historically underinvested communities thrive?
Is the fund looking to drive system-wide change and if so, has it identified and addressed the major hurdles to achieve this change?
Join Us in Advancing Thriving Communities
Our Racial Justice Framework and accompanying list of investments along the racial justice continuum provide a starting point for any family ready to begin using their investments to strategically drive a more just future for our country. We anticipate that every family will have their own journey in supporting thriving communities across the country, just as we are in the midst of our own.
For those interested in diving deeper into the Framework, please check out the recording of our virtual discussion on December 3, 2020.
As part of our ongoing work, we are dedicated to listening to and sharing our power with the communities of people who have been most affected by racial injustices and welcome any feedback.
The views and opinions expressed in individual blog posts are those of the author(s) and do not necessarily reflect the official policy or position of the National Center for Family Philanthropy.