October 2021: News and Notes from NCFP's Friends of the Family Network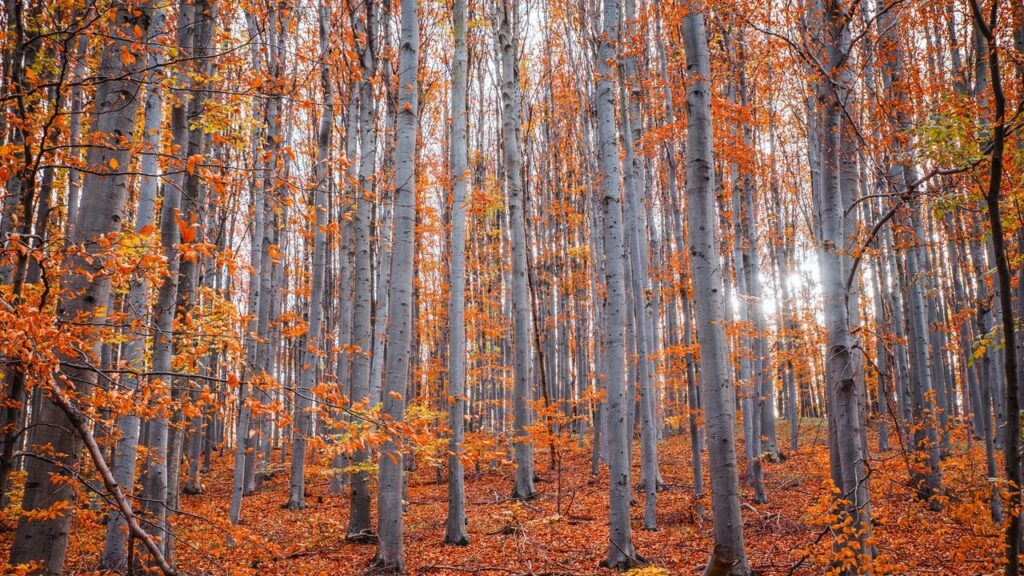 Friends Focus highlights updates from members of our Friends of the Family network and their work. This month features updates from the Bainum Family Foundation, Nathan Cummings Foundation, Delaplaine Foundation, General Service Foundation, Haas Jr. Fund, William and Flora Hewlett Foundation, Libra Foundation, Charles Stewart Mott Foundation, Nord Family Foundation, David and Lucile Packard Foundation, Robins Foundation, and Walton Family Foundation.
Are you a current Friend or Leadership Circle member of NCFP with an update or good news about your foundation that you would like to share with Family Giving News readers? Please email us. Interested in learning more about the families involved in NCFP's Friends of the Family network? Go here.
---
David Daniels, President and CEO of the Bainum Family Foundation, writes an op-ed about the 2022 DC budget, which provides critical funding for early childhood educators. He shares, "Fulfilling this promise to the early childhood workforce means that no matter where families choose to send their infants, toddlers and young children ― whether it's a home-, center-, school- or community-based program ― educators and administrators are prepared and paid fairly for their work."
Rey Ramsey, NCF independent trustee and interim President and CEO, opens up about his experience in these roles. He writes, "I see clearly that NCF is data- and values-driven and, above all, restless. I know that I will continue to learn from this collective family thanks to my continuing role as a trustee."
Spanning the past two decades, Delaplaine Foundation leadership has had widespread opportunity to meet, partner with, and support incredibly dedicated nonprofit organizations. Now in its 20th year, the Board of Trustees of Delaplaine Foundation has pledged to re-examine its stewardship devoted to six core areas of the Foundation's funding.
In order to align their grantmaking with evolving and emerging needs, the General Service Foundation conducted 20 interviews in February and March 2021 with a cross-section of their grant partners about the opportunities and gaps they see.
The Fund for Global Human Rights, in collaboration with the Charles Stewart Mott and William and Flora Hewlett foundations and Namati, a nonprofit dedicated to advancing social and environmental justice through grassroots legal empowerment, has announced the launch of the Legal Empowerment Fund. The Legal Empowerment Fund offers long-term core funding to grassroots activists and organizations who are supporting their communities to tackle systemic injustices and advocate for expanded protections under the law.
Crystal Hayling, executive director of The Libra Foundation, writes about transformative philanthropy for racial justice in the fall 2021 publication of Standford Social Innovation Review. She discusses the Democracy Frontlines Fund, the importance of funding bold, Black-led strategies that strengthen democracy and anti-racism, and the experience of bringing funders together to reimagine what's possible in philanthropy.
In the third episode of Giving Done Right season two, CEP's Phil Buchanan and Grace Nicolette talk with Tony Richardson, executive director of The Nord Family Foundation. Tony discusses how adversity he faced in his youth led him to a career in philanthropy and in public service, ways to bridge entrenched ideological divides, and how to carry an original donor's intent and values through decades of giving.
Kelly Chopus, President & CEO of the Robins Foundation, joined an episode of the Your Path To Nonprofit Leadership podcast to talk about the partnership between nonprofit leaders and grant-making organizations.
Caryl M. Stern, Executive Director of the Walton Family Foundation, led a conversation with grantee leaders during their Learning & Leading Together Series. In this discussion, the leaders talked about how Millennials and Gen Zers across the country are speaking up and putting their priorities into action.