Four Ways To Become The Kind Of Leader Philanthropy Needs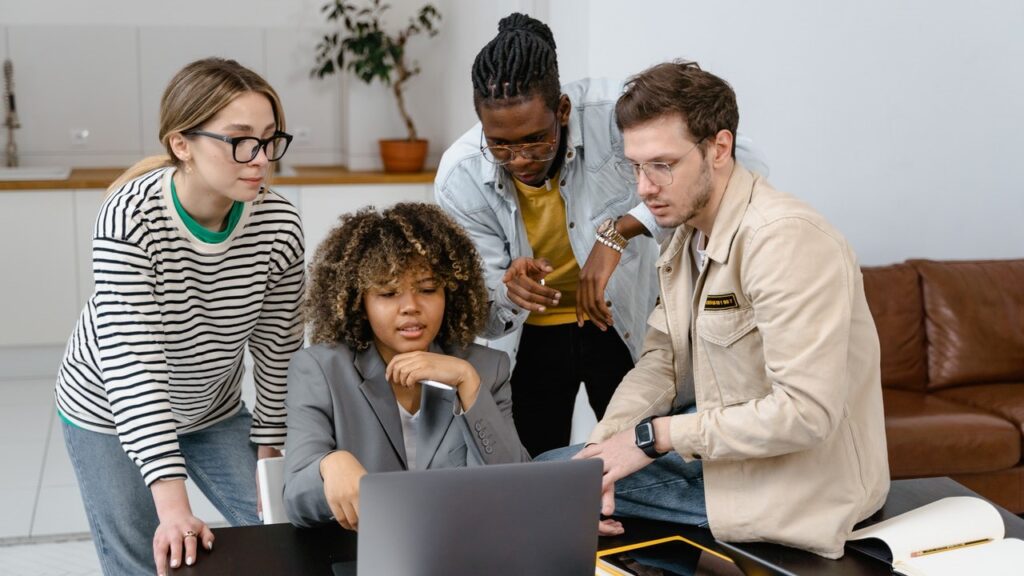 This article was originally published by Forbes and is re-posted here with permission.
---
We often think of a good leader as someone who goes first. A person who wouldn't ask her team to do anything she wouldn't do. But what happens when the one out in front doesn't have the crucial information to make good decisions? What if that information instead resides with the people around her?
How does this relate to philanthropy? Maybe you can guess. Countless funders and their boards have been working on the same issues for decades. They believe they are well-positioned to make critical decisions about where to invest in the problems they hope to solve. They think they know best or better than the people whom they purport to serve. Yet, these same funders are often frustrated by the poor results of their philanthropic investments. Believe me, the communities who could benefit from these investments are just as frustrated.
Our society tends to equate wealth accumulation with superior intellect—-or at least with superior know-how. And yet, with the social issues philanthropy attempts to address, few people have more knowledge than those who experience the struggles first-hand. Instead of confusing poverty or other forms of inequity with an inability to innovate or a lack of motivation to improve, funders should seek the answers they desire within the communities they wish to serve. In other words, lead from behind.
In addition to great examples like FRIDA The Young Feminist Fund, whose participatory approach to grantmaking lets the applicants vote on who to award grants to in their region (and no, they can't vote for themselves), there are many other ways to become the kind of leader that philanthropy needs. Here are four ways to shift the balance of power and improve your funding results:
1. Let the community guide your learning. There are many ways to engage diverse perspectives, ranging from low-touch learning to high decision-making involvement. Low-touch approaches might include creating an advisory committee of community members; soliciting input via focus groups, surveys, and listening sessions; and participating in community convenings. For example, the Stuart Foundation in San Francisco made a point of gathering the perspectives of high school-aged foster care youth and college students who had been in foster care before deciding whether to continue a program for youth transitioning out of the foster care system.
2. Look for homegrown solutions. As funders working to solve problems, nothing excites us more than a "big bet" that has shown a significant impact. Many of us practically drool over an evidence-based practice that we think will work wonders in our own communities. But we should recognize that there are no one-size-fits-all solutions, and even interventions that have a strong base of evidence for effectiveness in one community may completely miss the mark in another. Culture, trusting relationships, and the ability to recognize and build on a community's unique assets are all critical components of success. And no one understands a community's culture, relationships, and assets like those who live there. Let those who live the problems inform —- or, even better, determine —- the solutions.
3. Invest beyond the usual suspects. Once you've given others the power to inform your understanding and the solutions, it's time to make investments. While your long-term grantees may indeed play a valuable role, they may not be the best to implement a strategy or, at least, not best to take the lead. An organization deeply embedded in and trusted by the community — one plugged in to the culture, relationships, and assets mentioned in the point above — would likely be better- positioned to be out front. Due to systemic funding inequities, this organization may be under-resourced relative to your usual grantees. Your philanthropic investments may need to include funds for capacity building, professional development, or general operating support to help the organization increase and maximize its effectiveness. Your timeline for change may also need to be longer. But in the end, you'll emerge with a new ally and a more robust community resource that can continue to exert positive influence for years to come.
4. Share control of decision-making. There's a heck of a lot of power in being a philanthropist. You give, and others receive. While that power dynamic might not go away anytime soon, there are things you can do to mitigate it. Specifically, sharing or giving up control of decision-making. For family foundations, this could mean inviting non-family members to serve on the foundation board. Some philanthropists have taken this a few steps further: They've decided to hand over control of grantmaking decisions to community members.
The Springs Close Foundation, headquartered in Fort Mill, South Carolina, did just that. The family foundation recognized that as times changed, they needed to change, too. Family members were moving to communities across the country, their hometown was growing and changing, and needs were emerging that they didn't fully understand.
To remain relevant in this dynamic situation, they created community advisory committees for each county that the Foundation served. These committees advised the family on community issues and grant allocations. At first, the foundation board of directors maintained final decision-making authority, but the family quickly realized that this was unnecessary. The community advisory committees were so successful and insightful that the Foundation transitioned them to community boards with grantmaking budgets and full decision-making authority while the family members retained a small portion of the Foundation's grantmaking budget for their discretionary grants.
"You can't micromanage change," explains Dr. Rahsaan Harris, CEO of Citizens Committee for New York City, "If you want to be transformational, you have to relinquish some control. You and your grantees need to be able to take risks. You need the freedom to try and fail. Philanthropists need to be partners in change, not owners and overseers."
These four points apply to any funder, from the smallest individual donor to the largest global foundation. The scope and size of your work may vary, but one key lesson should always hold: If you want to support change, learn from the people most impacted and give up some control. Ask them what they need to make change, and then give them the means to do it.
Kris Putnam-Walkerly is a global philanthropy advisor and author of Delusional Altruism
---
The views and opinions expressed in individual blog posts are those of the author(s) and do not necessarily reflect the official policy or position of the National Center for Family Philanthropy.