So You Want to Do a Participatory Strategy?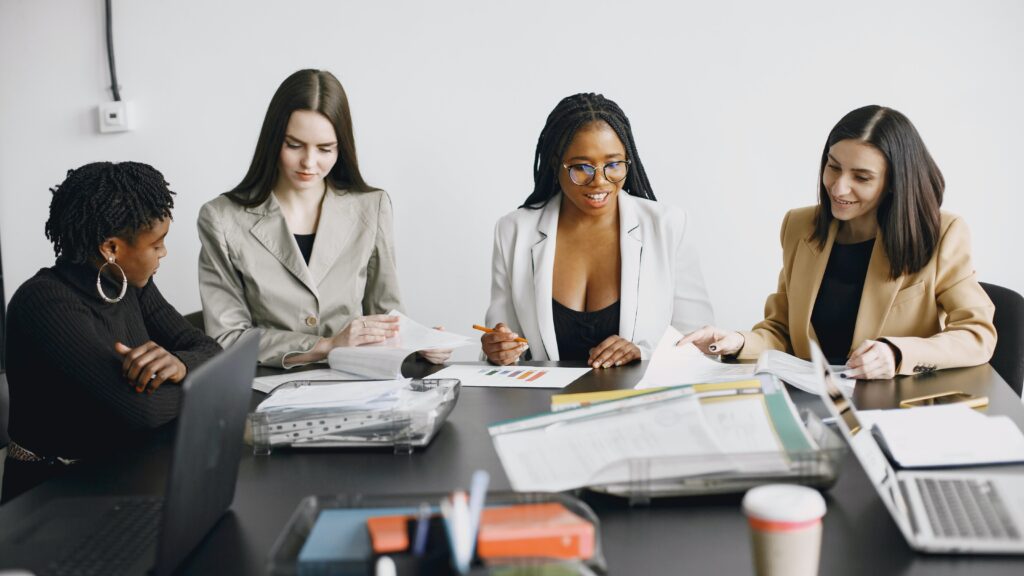 This article was originally published by Alliance and is re-posted here with permission.
---
Love the intention—but let's make sure you get it right.
These days, the word 'participation'—or rather, its sophisticated cousin 'participatory'—is tossed around the social impact space like the word 'organic' in a hipster grocery store. Everyone wants to do a participatory process because they understand why it's a smart and equitable idea.
That said, organisations often don't do them well. As consultants, we are constantly asked to shoe-horn participation into rigid, linear briefs that don't account for the extra time and resource needed to do it properly. Sometimes it feels like every scope of work we propose becomes a frontier for advocacy on this front, but we're always ready to roll up our sleeves.
At I.G. Advisors, we've decided that every strategy we do must be participatory. Full stop. Sometimes that means introducing this idea to clients for the first time, and sometimes it's advocating for a different methodology that will allow meaningful participation to take place.
Before we dive in, let's define what we're talking about. A participatory strategic process involves close collaboration with the communities you are ultimately hoping to impact, and designing your processes to centre their needs and perspectives. Participation doesn't always mean decision-making power; it's a spectrum:
If you're looking to run a participatory strategic process—whether that be an overarching strategic plan or a more specific sub-strategy—here are 7 things to remember:
1. Define & communicate what participation means to you
Do you just want to consult communities? Or will they have actual decision-making power? Will this be a one-off interaction, or a regular feedback loop throughout the process? Make sure you define these important aspects upfront and communicate them clearly to your participants. Nothing leaves a sour taste like a funder promising the world and then disappearing behind closed-doors.
2. Avoid extractive consultation
No matter where you fall on the matrix, ensure your process delivers value for all participants. At a minimum, this should include paying them properly for their time and expertise (the best we've seen from a funder is £200 / hour), but you can also get creative. Successful approaches include involving participants in your analysis to build their capacity (at their request), inviting submissions in forms other than words to build a creative community around what you're doing and invite lateral thinking, listing their names prominently in your public-facing materials to boost their brands, and of course sharing back the final insights so they benefit from your birds-eye-view. Justice Funders has a fantastic framework illustrating the spectrum of extractive to regenerative engagement.
3. Avoid unnecessary consultation
Imagine this—every year funders operating in a specific theme or geography pool their resources and consult their community together. Or every time a funder does an extensive consultation, those insights are centralised and shared with peers as common practice. The point is, as much as possible, avoid over-consulting your impact stakeholders. Be mindful of all the other similar requests they receive and leverage what they've already contributed. We certainly have the technology to enable this, so what are we waiting for?
4. Invest in building trust
Are you consulting people you already know who already trust you, or are you hoping to engage with new stakeholders? If it's the latter, then it's essential you put in the time, and create the processes needed to build trust. If you're expecting people to introduce you to their networks, make sure you give them all the information they need to do this comfortably. Tell them clearly why you want to consult their network, the journey you will take their contacts on, and how you will value those relationships. Introductions are an enormous gift you have to earn.
5. Adjust your timeline & budget expectations (and, well, increase them if you can)
Having a (generous) ring-fenced budget for all participants is essential and minimum. What's also important to account for is the extra time needed for meaningful participation and iteration. Organisations that preach the importance of participation can also be the same organisations that have a Board meeting in one month's time that just can't be moved. These milestones are placed on an untouchable pedestal that the entire process needs to revolve around. Of course, there are many forces at play, but something's gotta give – and it shouldn't be the mental health of your participants and strategic planning committee.
6. If the shoe doesn't fit – change the shoe!
Hannah Paterson, Senior Portfolio Manager of Innovation, Policy & Practice at The National Lottery Community Fund, is one of the leading voices on participatory grantmaking in the UK. On our What Donors Want podcast, we were discussing how philanthropic organisations often can't imagine integrating young people with their decision-making, even when they want to. As a sector, we are so attached to the way things are done that we forget we can throw those scripts (and those 100+ page Board packets) in the bin. Of course, young people wouldn't necessarily thrive in a typical Board environment … but does anyone? What might a Board meeting look like if it was redesigned to be accessible to the communities you serve? The With and For Girls Collective is a beautiful example of integrating young people in decision-making processes that are actually built for them (and way more fun).
7. Let yourself be surprised
Sometimes strategic processes are used as lip-service to reinforce the hypotheses and preferences you already have. We all have our biases but if you want to create a truly transformational strategy—that truly centres the needs and perspectives of your key stakeholders—this involves humility, deep listening and open-mindedness. Don't rob yourself of those 'aha!' moments by defining your lane from the start. They're too special for that.
When done right, participatory processes are simply incredible. They're smart, equitable, feminist and fascinating—and they are the future. Are you ready for it?
Rachel Stephenson Sheff is Managing Director at I.G. Advisors
---
The views and opinions expressed in individual blog posts are those of the author(s) and do not necessarily reflect the official policy or position of the National Center for Family Philanthropy.