Five Questions for Kimberly Myers Hewlett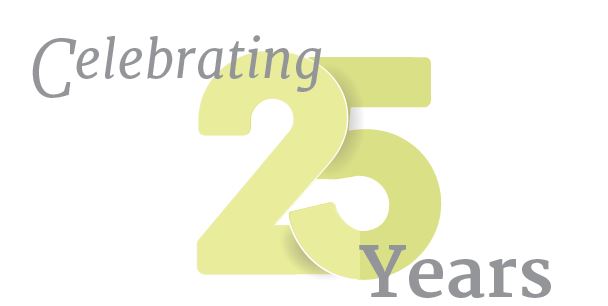 Anniversaries are times for reflection on and celebration of the past, as well as an opportunity to imagine the future. As the National Center for Family Philanthropy (NCFP) celebrates our 25th anniversary, we are speaking with community members about their reflections on the evolutions of their own philanthropy, the sector, and NCFP as well as their hopes for the future. 
Kimberly Myers Hewlett is the immediate past-Chair and current member of the NCFP Board of Directors. This is her second term on the NCFP board, having previously served as Finance Chair. Recently NCFP sat down with her to talk about her reflections on the evolution of NCFP and the field.
1. How did you first get involved with philanthropy?
My parents began forming the Myers Family Foundation right around the time I got married, which was somewhat serendipitous because five years prior my husband's family started the Flora Family Foundation (FFF). FFF is related to the William and Flora Hewlett Foundation and serves as a sort of training ground for the next generation of the Hewlett Family. Through marriage, I was able to participate in FFF's work and apply the lessons I was learning to the newly-formed Myers Family Foundation with my parents and my brother. FFF afforded me the opportunity to be exposed to philanthropy at a very high-level. I was able to have conversations with experts in the field and to participate in site visits, which taught me about having respectful relationships with grantees and thinking strategically about grantmaking.
While this was a time when I was diving into professional philanthropy, looking back, my family always sat down at the holidays to talk about our charitable giving. We didn't call it philanthropy, but that's what it was. 
2. As you think about the broader philanthropic field, what strikes you as the biggest changes or evolutions?
For one, the field has recognized that problems are bigger and more urgent. If you consider something like climate change, we are rapidly running out of time to make the kinds of changes we need to. Philanthropy is also recognizing the complexity of how issues are intertwined. You can't address challenges in education, for example, without recognizing that students' readiness to learn is also tied to their housing and health. 
At the same time, the pace of giving is accelerating and donors are giving more freely. There is a growing trend in, what I would call better practices, such as rooting granting in trust-based practices and deeply listening to voices that are most proximate to the issues. And I think this trust is coming from a recognition that the problems we're facing are only being amplified.
We're also learning that some of the assessments we used to determine the impact of our work were biased or weren't recognizing that the goals of nonprofits include sustainability. As a sector we're understanding that funding for operations and indirect costs is necessary and that we need to give up some control and trust that nonprofits will use our funds in the way that best serves their mission.
3. How do you see NCFP's role and how have you seen NCFP evolve?
NCFP has always been an important center for learning and knowledge in the field and for me. It's a place where you can connect to find your peers. It can be intimidating to enter this field that feels like a table where everyone has their set places. I like to think of it more as a playground where there's something for everyone, but we're all "playing" together. NCFP is supporting that kind of open forum where you can meet and learn from others who are trying to do the same things you are, or have had the same experiences as well as those who will challenge your thinking. You can find and create peer groups and also access useful information for your work. I'm seeing how NCFP is becoming more diverse and open to a wider range of philanthropy and families, and I'm really pleased to support that continued evolution.
4. What are you most excited about?
In the near term, I'm really looking forward to the in-person National Forum on Family Philanthropy in San Francisco in October. It's been too long since we've been able to gather in-person as a community of practice and learning. And this time, I know we will be able to show NCFP to different kinds of donors, including newer philanthropists, philanthropists who are using giving vehicles other than private foundations, like donor-advised funds and LLCs. 
I did a lot of technical theater work and I love seeing how things are put together behind the scenes—co-chairing the host and planning committees means I'm seeing how much thought and care is being put into creating a program that will truly have something for everyone: next gen attendees, younger philanthropists, BIPOC donors, trustees, and multi-generational families.
While I'm eager to connect in-person at the National Forum, I'm also really excited that NCFP is building an online platform to give us even greater access to a network we can learn from and with. It's going to strengthen NCFP's role as a hub of learning, connection, and action and allow our community to continue to grow in its practice.
In the long term, I'm looking forward to bringing my own kids into our families' philanthropy.  I'm a life-long student, and I can't wait to learn alongside them as they step into this work.
5. What bold call to action would you like to issue to your peers?
Give. Problems facing us are just getting bigger and more complicated. Now is a time for action.
Listen. Many of the communities I'm trying to support are not communities I know well. By giving space to hear the grantee share their perspectives on the issues, the solutions they are trying to implement, the problems they think they will need to tackle in the future you can have a deeper appreciation for the community. You can build relationships with others who care deeply about the same things you care about.
Grow. If you learn through listening that you could be giving in a different way that better meets the needs of your grantees, do that. If you hear that your grantees' staff is so bogged down in reporting that they can't do the work, change your reporting requirements.
Repeat. If it is working, keep giving—and let the grantee know that you are giving multi-year support. This can really relieve fundraising pressure and give nonprofit leaders space to actually execute their plans or find time to be creative.
Kimberly Myers Hewlett is president of the Myers Family Foundation and a director of the Flora Family Foundation
---
The views and opinions expressed in individual blog posts are those of the author(s) and do not necessarily reflect the official policy or position of the National Center for Family Philanthropy.