Five Questions for Liesel Pritzker Simmons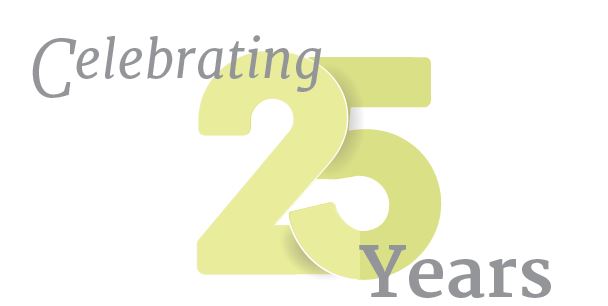 Anniversaries are times for reflection on and celebration of the past, as well as an opportunity to imagine the future. As the National Center for Family Philanthropy (NCFP) celebrates our 25th anniversary, we are speaking with community members about their reflections on the evolutions of their own philanthropy, the sector, and NCFP as well as their hopes for the future. 
Liesel Pritzker Simmons is the co-founder and principal of Blue Haven Initiative and the co-founder of IDP Foundation. Recently NCFP sat down with her to talk about her reflections on the evolution of NCFP and the field.
1. How did you first get involved in philanthropy?
I grew up in a philanthropic family where it was understood there is a responsibility that comes with wealth—that money is a powerful tool that's important to put to good use. My mom made sure I learned about investing and giving from an early age by taking me to meetings with advisors. Today I see philanthropy as having been my stepping stone to impact investing. Pretty early on as an investor I decided to make sure that what I was doing with my investable dollars was aligned with what I was giving away.
2. As you think about the broader philanthropic field, what strikes you as the biggest changes or evolutions?
How wealthy families "show up" civically and engage philanthropically is very important; we've created a society that depends on it. Without philanthropy, we'd have to say good-bye to many things, from community theater to the Metropolitan Museum of Art to groundbreaking scientific research at universities. So many initiatives would just stop. However, while it's great for everyone to be strategic and thoughtful about the money they give away, it's important to realize it's just one tool we can use to make an impact in the world.
Let's face it: Investing, giving and policy are interconnected. At Blue Haven Initiative, our family office, when we're confronting an issue or an opportunity, we ask ourselves: Is it a market problem? If it is, let's explore that. If it's not, let's put on our policy hats. Or let's put on our philanthropy hats. Or let's go talk to a senator. It's possible, after all, to be passionate about philanthropy and still acknowledge that it's not a substitute for good policy. For instance, my husband, Ian Simmons, and I believe we don't pay enough in taxes. We look at our effective tax rate and it's less than the average American family. That's totally counter to a progressive tax system. So we are advocates for a wealth tax we would have to pay.
Recent years and events have shown many of us how important norms and democratic foundations are to our society—and that we've taken them for granted. I think more and more people are coming around to the idea that the work we do now—investing and giving with higher standards, and using our convening power and voices to advance important initiatives—can make a big difference in the world.
3. What do you see as the role of NCFP?
I am a big believer in peer networks, so I appreciate the people who have been generous in sharing their experience, expertise and best practices since before we founded Blue Haven Initiative 10 years ago. I want to pay that forward and today spend a lot of time talking with principals of family offices about impact investing. I think the National Center for Family Philanthropy plays an important role as a convener that brings people in philanthropy together and enables them to share what they have learned for the benefit of others. Groups like this give philanthropists a safe place to reflect on and discuss their work.
4. What are you most excited about?
We're really excited about using all the tools available to us. We view our day job as investors, and we try to be thoughtful and informed in that work. I want to know what every asset in my portfolio is doing, and I want to choose investments that are solving a problem. When markets can help scale a solution or make something more efficient, we'll invest. And if they can't, we look at other ways to contribute: We give grants and do concessionary or catalytic investing as well—leaning into things between market-rate impact investing and philanthropy. It helps fill the gaps in the other work we're doing and keep things connected.
5. What's your bold call for action for your peers?
Understand what's in your investment portfolio and what that money is doing: Know what you own. As popular and interesting as impact investing is, most people are still not considering whether there are negative implications to their investments, which can mean that their investments aren't aligned with their mission as philanthropists. That may not sound bold, but it's essential if you're trying to make a difference.
Liesel Pritzker Simmons is the co-founder and principal of Blue Haven Initiative and the co-founder of IDP Foundation.
---
The views and opinions expressed in individual blog posts are those of the author(s) and do not necessarily reflect the official policy or position of the National Center for Family Philanthropy.