A Funder's Learnings on Supporting Partners Beyond the Grant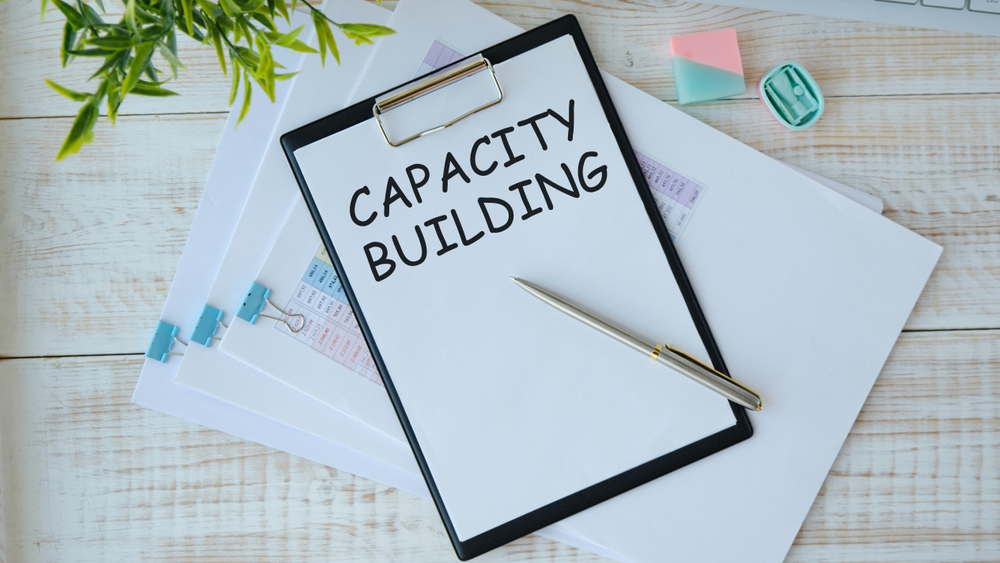 When I joined Laurene Powell's team to formalize and scale philanthropy at Emerson Collective, my first goal was to build on the generosity and energy of her early philanthropy. Laurene's early work in philanthropy was in founding College Track—an organization dedicated to confronting systemic barriers in high education, today serving nearly 4,000 students per year nationwide. From this experience, she began to approach her philanthropy as a nonprofit practitioner: seeking to understand each leader's intent, the social systems at play, the model of the work, and the ways the work impacted the people and communities who were served. I had come from the disability community (where I had taken on a programmatic re-alignment at one organization, and then a turn-around and merger at another) and then Draper Richards Kaplan Foundation, where I had spent years coaching entrepreneurial leaders and sitting on the boards of many grantees.
From these experiences, Laurene and I both recognized the value in spending time with organizational leaders and their teams—exploring challenges and possibilities, providing support to explore innovation and take on hard problems, and connecting leaders and teams exploring shared issues. When we began to think about the approach Emerson Collective would have to its philanthropy, we both envisioned building a grantmaking structure that provided flexible and reliable grants that met partners where they were and invited conversation, problem solving, and learning together.
What emerged from this desire was Emerson Collective's philanthropic approach of  "Frictionless Philanthropy," which includes consistently providing multi-year, general operating grant funding, while leaning into ongoing relationship building, but not heavy reporting requirements.
Capacity Building Services Menu
To complement our general operating grants, we've developed a roster of supplemental offerings we refer to as capacity building supports. Every grantee in our portfolio (large and small organizations, large and small grants) may select from a menu of offerings as many supports, trainings, and services as are useful and helpful to them. Aside from the menu, our Emerson Collective team curates offerings to meet leaders and their teams where they are like coaching, more complex services, or strategic planning. There is no diligence process needed to access these supports—grantee partners can choose to use them anytime; they also renew each year, allowing grantee partners to dig into opportunities iteratively as their organizations evolve. Use of our capacity building offerings is also entirely optional—as we want to assure grantee partner agency—but roughly 90% access some support each year, and 50% take advantage of more than one offering.
As I look at the menus of offerings that we have built over the years, I reflect that they are driven by grantee partner requests as well as areas where we saw and heard need. Our greatest learnings about offering capacity building are:
Skill building opportunities drive the most long-term value; providing hands-on coaching, for example, both builds solutions and allows grantee leaders to learn how to do things themselves.
High quality services are worth seeking out and qualifying; grantee partners' time is dear, and they appreciate strong providers being identified and then underwritten.
By whom and how supports are delivered is important. When selecting providers, we focus on their experiences and how grantee partners will experience these individuals. We also consider the format. Webinar for many? Training for some? Or on-on-one experiences?
Finally, we seek to "give and not receive." After providing these supports we ask only for light feedback—a sentence, a paragraph—we want folks' feedback, but in a format that is a low lift for the grantee, ensuring the value of the support isn't negated by an arduous follow-up process.
Capacity building is just one part of our "Beyond the Grant" work—signaling opportunities on top of our formal grant dollars to assure that partners freely avail themselves of these offerings. Beyond the Grant also includes a passionate focus on making connections—among grantee partners, between grantee partners and folks within the Emerson Collective, and between grantee partners and folks in our broader ecosystem, including possible funders. And finally, Beyond the Grant includes a robust convening program as we create a number of programs each year to bring together grantee partners with peers with whom they share interests, but would likely not meet in another setting.
Benefits of Beyond the Grant Work

As the pandemic changed the very nature of organizations' workflows and team flexibility in 2020, we were very glad our philanthropy had flexibility that allowed us to respond right away to the needs of partners. Our general operating grants allowed dollars to flow immediately to their best use, we were able to work with capacity building providers to pivot to formats and content that best responded to grantee partners needs, and we had capacity building formats to offer new kinds of content that responded to partners' emerging challenges—new trainings, new webinars, and new services. We were humbled by the adaptability and resilience of our partners, but also that we were able to respond quickly and with supports that were helpful.
A great benefit of providing supports of this sort is that we are often in conversations with grantee partners as they explore possible capacity building supports to use, or they share their experiences after taking on and using various opportunities. There conversations give us insights into how organizations are faring and evolving, allowing us to problem solve together as well as offer additional supports. These conversations also enable us to continue to iterate on and improve the menu of offerings we provide to the entire portfolio.
Tips for Creating Your Own Capacity Building Program
Peer funders sometimes ask us how their organization might develop a capacity building program. We believe that programs like this are powerful and helpful, but also bespoke—in the same way that every foundation is unique given the source of its funds, the skills and networks of its team and trustees, and the portfolio of organizations that it supports.
To that end, here are the sorts of questions we encourage philanthropic colleagues who consider creating a program of this sort…
What are the assets of your team and your organization? What wisdom do you have to share? What networks do you know well and so could make connections?
What needs are you hearing from your grantee partners to which you could be responsive? Note that every year we ask each organization in our portfolio about their learning agendas and identify many interesting needs each year in this way. We also have annual calls with each grantee partner that are also a source of many excellent possibilities.
Where do you see the world going and what sorts of supports might help grantee partners if they could get ahead of those trends? For example, in recent years we have placed a greater focus on building technology competency in the organizations with which we work, because technology know-how and big data competency are necessary tools to leverage, and we worry that without this skill set built into the cloth of the nonprofit sector social change work will be left behind.
What is your philosophy around providing supports? Pre-designed menus of opportunities versus bespoke opportunities? Optional versus required supports? Options that are based on grantee partner requests versus beliefs about what partners need?
What kind of dialogue structures can you put in place to best facilitate feedback on services? How will you know if your capacity building offerings are of us to your grantee partners and what systems can you put into place to consistently be improving them to meet the needs of the moment?
At a time when the issues we fund are increasingly complex, we must explore all of the tools at our disposable to provide holistic support to our grantee partners in a way that is rooted in truly listening to and honoring their experiences and needs. I encourage other funders to consider how they can provide capacity building to their partners and how that can contribute to a more resilient, impactful nonprofit sector.
Anne Marie Burgoyne is the Managing Director of Philanthropy at Emerson Collective
---
The views and opinions expressed in individual blog posts are those of the author(s) and do not necessarily reflect the official policy or position of the National Center for Family Philanthropy.