Navigating Climate Change Philanthropy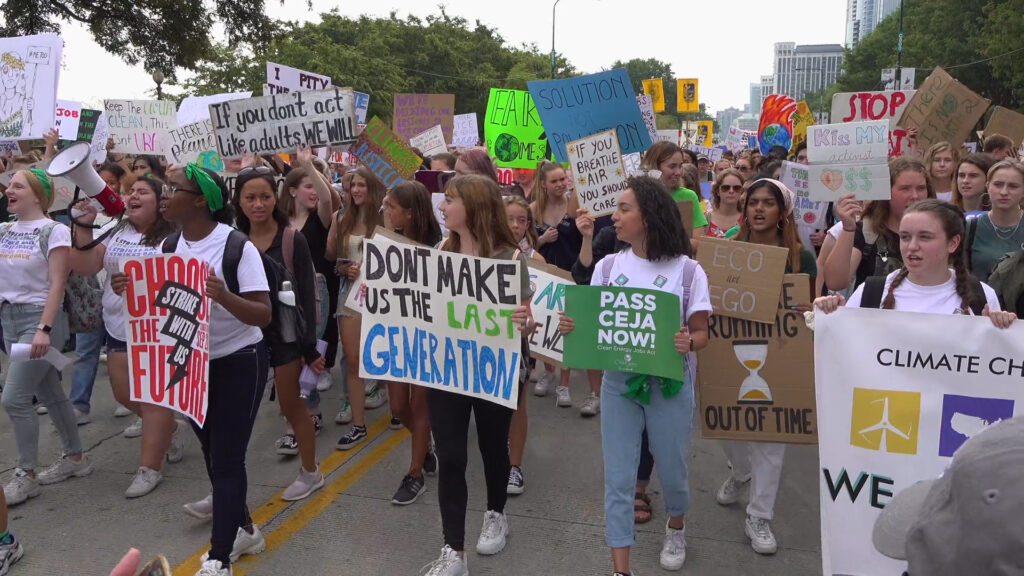 Funding to combat climate change can feel overwhelming. Tony Macklin outlines pathways that families can take to having an impact on climate through learnings from the "Climate and Family Philanthropy" session at the 2022 National Forum on Family Philanthropy. 
---
In multiple polls, most Americans say they believe in the risks of climate change and think our society needs to do more to reduce those risks. However, they continue to differ in strategies and how quickly to pursue them. Those differences carry over to family conversations about the role of their philanthropy in supporting climate change solutions. 
I've personally struggled with how donors and philanthropic families can make a difference in something as big and long-term as climate change. The Climate and Family Philanthropy session at the 2022 National Forum of Family Philanthropy provided clues and resources—many of which I have already shared with donors. It featured speakers from three families' philanthropic vehicles—Castellano Family Foundation, The David & Lucile Packard Foundation, and Sobrato Philanthropies—and a philanthropic advisory nonprofit, the Climate Leadership Initiative.   
 

1. Set a North Star

Government agencies and multi-sector coalitions in the US and worldwide see their north star as "net zero by 2050." Net zero is the point at which there is a balance between the amount of greenhouse gas produced and the amount removed from the atmosphere. At a small scale, you can strive to live a net zero life or run a business or foundation with net zero goals. Foundations are using the same north star as an aspirational vision for part of or all of their philanthropy, even if their grantmaking centers on local contributions toward the north star. 
2. Pick a Path for Solutions
Jennifer Kitt, President of Climate Leadership Initiative, kicked off the session. The nonprofit initiative helps philanthropists define strategies, assess effective solutions, and collaborate with other funders and donors. Kitt outlined three paths you can take in addressing climate change: 
Eliminate greenhouse gas emissions—This path has many options. Working toward cleaner energy and more sustainable agriculture and food production can eliminate almost 50% of greenhouse gas sources. Cleaning up industries, transportation, and consumer products removes another 36% of the sources.

 

Protect and restore nature—Plants, soil, oceans, and coastal areas absorb 41% of greenhouse gas emissions. This path often has the broadest appeal in families with multiple generations and branches.

Invest in innovation—Public-private partnerships are researching, developing, and accelerating the use of technologies that remove the other 59% of greenhouse gases in the atmosphere. Philanthropy's role in this path is still emerging and the impact is further off.
3. Connect with Current Priorities and Experiences
Members of your extended family are likely already seeing damage from more frequent severe storms, long-term droughts and heat waves, or disruptions to local growing seasons. The speakers stressed the importance of connecting the impact of climate change with family members' daily lives, the places they love, and the issues they prioritize. 
In the 2000s, the Packard Foundation decided that the pace and scale of climate change threatened family members' and the foundation's long-term interests in conservation and ocean health. Its current strategic plan highlights the inter-relationships between climate solutions, just societies, resilient families, and vibrant communities. Sobrato Philanthropies sees climate change as the "world's biggest upstream problem," which, in turn, affects the family's home geography in Silicon Valley and the impact of local grantees. 
 

4. Get Collaborative

Many donors and funders are improving and amplifying their climate-related strategies through philanthropic collaboratives. The Packard Foundation helped create the ClimateWorks Foundation to advise its work and the work of other funders. The Sobrato Organization turned to the Climate Leadership Initiative to find speakers to educate the family and meet like-minded donors. The initiative published a free guide, Giving Together to Address the Climate Crisis, highlighting several climate-related philanthropy collaboratives. Some only have funders and donors as members, while others include nonprofits, researchers, government officials, or investment funds.  
5. Seek Equity and Justice
Climate change often profoundly impacts communities with high concentrations of people of color and poverty. Yet, whether they're residents of urban areas of the United States, rainforests in South America, or developing countries and island nations, they have played minimal roles in climate problems. However, less than 2% of annual climate-related funding goes to groups led by people of color living with the problems. 
Armando Castellano encouraged foundations and donors to sign the Climate Funders Justice Pledge. The pledge asks signers to be more transparent about where their climate funding goes and to increase funding of BIPOC-led power-building groups to at least 30% within two years. Family philanthropies signing the pledge include Libra Foundation, Schmidt Family Foundation, and Surdna Foundation. 
Sobrato Philanthropies considers social justice in both its grants and climate-related impact investments. For example, in 2022, it was an anchor investor in a Cleantech Debt Fund which will provide loans to early-stage startups led by female, Black, and Brown founders.  
6. Don't Wait
Still feeling tentative about how your philanthropy can support climate change? The speakers and audience members encouraged donors just to jump in, no matter the scale of your philanthropy.  
The breadth of the problem means contributing to any option in the three pathways listed above can be helpful. You can find examples of strategies and guidelines used by a variety of philanthropic families in NCFP's Climate Change: Strategies for Philanthropic Families content collection. (If a climate funding conversation creates unhealthy disagreements, you can find advice in Avoiding Avoidance: Addressing and Managing Conflict in Family Philanthropy and NCFP's Family Dynamics content collection.) And, the many funder collaboratives are eager to answer your questions and invite new members to learn and take action.  
Based on the conversation at the session, climate funding also seems essential to your family's personal and philanthropic legacy. It helps your family live out the quote attributed to Chief Seattle, "We don't inherit the earth. We borrow it from our children." 
Related Resources: 
Tony Macklin is a Senior Program Consultant at the National Center for Family Philanthropy (NCFP)