Partnership Lifecycle and Exercising Funder Responsibility and Accountability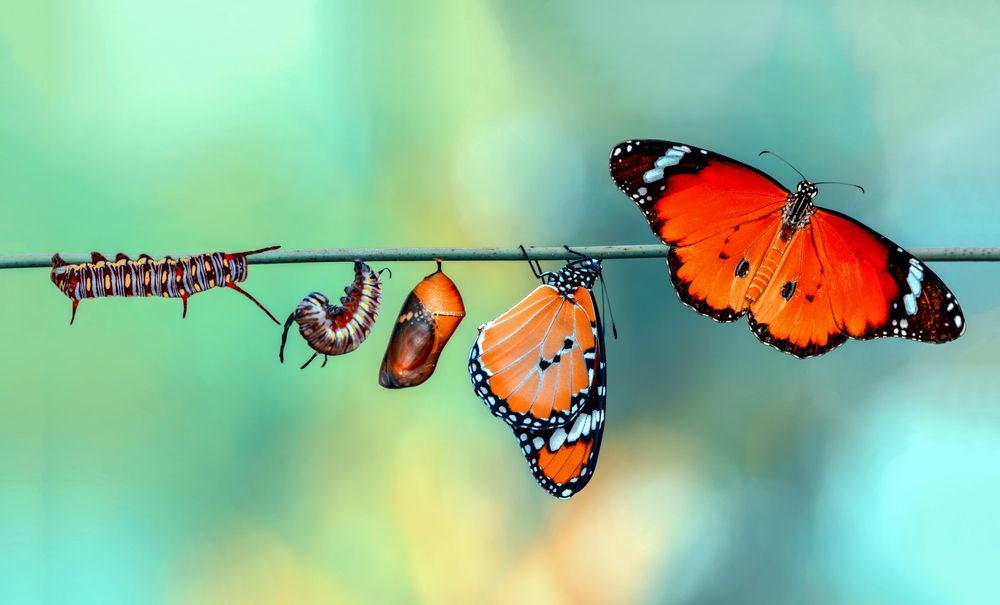 "I have seen that in any great undertaking it is not enough for a man to depend simply upon himself." -Teton Sioux Tribe
We're in this together. Funders, grantees, and community. And while the dynamics of power and privilege exist, the values of collaboration, transparency, and responsibility define good philanthropy. At the Better Way Foundation, we work alongside grantees and listen to their visions and challenges, which is ongoing, muscle-building work. We think holistically about partnership because, ultimately, grantees and funders depend on one another to advance our collective missions.  
We can all relate to shifts in strategic funding priorities. Perhaps one or both parties have reached completion, or a new funding priority may feel more novel or urgent. Unfortunately, instances in which grantees are left in a lurch, scrambling to supplant funding are all too common. Grantees typically commit profound professional and personal capital to improve communities and can experience a revolving door of funders with little to no communication or input about how long the "partnership" will last.
This has contributed to the nonprofit sector calling for increased transparency and funder accountability with grantmaking processes and decisions (so grantees can focus more on the work, less on chasing after grants). As the National Center for Family Philanthropy launches new tools rooted in its Guide for Effective Family Philanthropy, we are excited to learn from them and share our journey.
The Journey
Better Way is a small family foundation focused on building better futures for children and families through early childhood education. We support community-based, culturally grounded organizations in the United States and Tanzania to help children reach their full potential. Our grantee partnerships move through a six- to nine-year cycle during which we nurture relationships that includes deep understanding of the communities that partners serve. These relationships and the trust built have proven essential when making funding decisions from across the globe with a family-majority, mostly white board.
In 2020 we completed a review of 15 years of early childhood development (ECD) grantmaking across direct service programs to expand access and in a national coalition to raise awareness and funding for high-quality, accessible ECD. It validated that this foundation-setting, capacity-building work was complete. Success! So, we decided it was time to wind down our Tanzania initiative, starting with defining how to exit our long-term partnerships.
For Better Way, this decision was logical. We were founded as a catalytic funder. We provide pivotal funding and support organizations ready to reach their next level, not irreplaceable sustaining funds. For our grantees, us saying goodbye to work deemed successful was puzzling ("Why would you walk away from something that's working so well?"). Differences in perspectives and expectations often stem from communications at the beginning of partnerships that fall short. Additionally, differing mindsets and priorities among funders and grantees may shift as the work evolves.
Above all, we wanted to live up to our values and honor our partnerships by exiting responsibly.
In the process of defining responsible exit, it became clear that we needed to frame expectations during entry. We reviewed promising practices and lessons learned from other foundations on initiative and grant cycles. We asked our partners what we could do to ensure their organizations had a smooth transition and how they thought about organizational and field stability. Based on our research and conversations, we expanded our Partnership Cycle into three phases:
Responsible Entry
Strategic Growth
Responsible Exit
Each phase encompasses a framework for internal and external planning, as well as monitoring, assessment, and communication tools. We use it to commmunicate expectations with partners, continuously collect and utilize their feedback, inform staff recommendations, and guide discussions with our board.
What 'Responsible' Means to Us
During our six- to nine-year partnerships, we provide multi-year grants and are:
Adaptable with long-term project plans and reporting requirements
Clear and consistent about what partners can expect from us and what we expect from them
Accessible and responsive
Continually seeking and utilizing partner and community feedback
Committed to funding the real cost of the project with no arbitrary cap on "indirect" or "overhead" costs, as well as funding for organizational success such as technical support, strategic planning, and evaluation
Looking to grantees to articulate strategic objectives and desired success and impact
Committed to connecting connect partners with other funders and networks
Responsible Exit
We began implementation of our Partnership Cycle with our Tanzania ECD initiative by having conversations with our partners to get their input and feedback, sharing a statement of initiative conclusion with partners, outlining the reasons why we were ending our grantmaking and what that would mean for them. We hosted follow-up phone calls to discuss the ways we would support them through exit, including introductions to other funders and being thought partners in the exploration of how they could apply technical services that we subsidized to fundraising efforts.
Our process includes an exit assessment to guide distribution of up to two years of exit grants in an equitable, transparent manner.
Partners have shared appreciation for the clarity and exit funding this process has afforded them including two years of funds, giving them time to replace our grant.
What's Next
There's little information available on responsible entry, and few foundations offer detailed information about how they think about, define, and/or approach grantee partnership. We hope to share our final Partnership Cycle soon so that other foundations can build on what we've learned and offer grantees a new level of transparency, accountability, and true partnership—and so we, too, can learn from others as we strive to grow and improve as a funder.
Nicholas Banovetz is the CEO of the Better Way Foundation
---
Tools of Implementation
Partnership Cycle (6-9 years total)
Responsible Entry Framework (1-year intro grant)
– Responsible Entry Process Flow
– Partnership Assessment Questionnaire: Mission and programmatic alignment, financial capcity, leadership and community connection
– Application Form, Annual Survey
Strategic Growth Framework (Up to 2, 3-year grants)
– Strategic Growth Process Flow
– Progress Assessment Questionnaire: Monitor progress toward initiative goals and outcomes, and grant goals and outcomes
– Interim and Final Report Forms, Annual survey
Responsible Exit Framework (2-year grant)
– Responsible Exit Process Flow
– Exit Assessment Questionnaire
– Final Report Form, Annual Survey
Resources for Best Practices for Exit
---
The views and opinions expressed in individual blog posts are those of the author(s) and do not necessarily reflect the official policy or position of the National Center for Family Philanthropy.