How do you prepare to lead a tough meeting with your family? Join Dr. Rebecca Trobe for an interactive session of peer connections and learning together. Dr. Trobe works at the intersection of money and meaning, family, and leadership. She will join us to help address and explore how to effectively navigate and utilize your leadership before, during, and after family foundation board meetings when facing conflict. Together we will deepen our learning and discuss tools that support family foundation leaders navigating this challenge.
As a reminder, our Peer Network events are not recorded. 
If you are unable to attend this event, but are interested in being a part of the Board Chair Peer Network, sign up here. 
Featured Speakers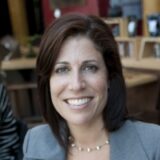 Rebecca Trobe
Rebecca Trobe, Psy.D., works at the intersection of money and meaning, family and leadership. In addition…
View Profile