Join your peers for a virtual retreat on supporting youth grantmakers and family members within your family and foundation.  We will spend time on the following areas:
Timely Peer Connections: How has your foundation changed plans in 2020 and 2021? Are you working more with your youth grantmakers or cancelling some items due to remote learning fatigue?
Race and Equity: Join Tiffany Kelly and Karen Weatherford about principles and practices for engaging youth in learning and conversations about structure and systematic racism. This will be an opportunity and example of learning in real time that has worked with young people on Zoom.
Case Study: Dive into a case study with a family giver about how they are preparing youth across an arc of learning from the junior board or youth grantmaking to board leadership.
Featured Speakers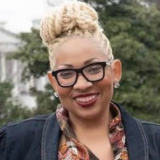 Tiffany Kelly
Tiffany facilitates future-focused thinking to drive conversations that foster collaboration, community, & co-creation of equitable spaces…
View Profile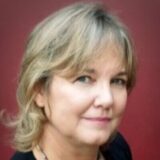 Karen Weatherford
For 40 years Karen has devoted her focus to adults & youth in education, non-profits, private…
View Profile