How do you work with your board, both individually and as a collective, to foster better communication? How do you navigate conflict, complex personalities, and engage with your family in the difficult and dynamic role of board chair? Join Bobbi Hapgood, an experienced foundation consultant, foundation executive, and board member herself to learn from her experiences and engage in discussion with your peers.
The final 30 minutes of each board chair peer network call will be open peer space for connection, regardless of the topic.
If you are unable to attend this event, but are interested in being a part of the Board Chair Peer Network, sign up here. For this interactive meeting, we encourage attendees to join with webcams on. To help foster candid discussions, peer network events are not recorded.
Featured Speakers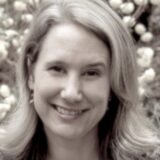 Bobbi Hapgood
Bobbi Hapgood has been involved with her extended family's foundation, Educational Foundation of America, for over…
View Profile