NCFP has invited Zander Grashow to share some of the ideas, tools, and practices to help guide us through this adaptive chapter of our collective history. This two-part series will include content sharing, small group time with peers, large group reflections and Q&A. Attendance is not mandatory for both sessions, but together, they certainly build a more coherent set of tools and strategies for our current reality.
---
Our collective and personal need to adapt has never been more evident. Luckily, the skills, practices and tools to adapt can be learned and internalized. Adaptation demands that we determine what we are bringing forward into the future, what we need to let go of and what we need to grow into. It is an inward and outward journey that is always better supported by trusted relationships. In this seminar, participants will get to learn and apply pragmatic tools for what they are facing today and will face tomorrow in their lives, work and philanthropy.
---
More from Good Wolf Group:  
In the midst of this global pandemic, Good Wolf Group has launched The Evolution Series—a weekly free webinar to share ideas, strategies and practices for making meaning and forging ahead through crisis. Both individually and collectively, there is an urgent need to make sense of what is happening, create strategies for the short and long-term and find grounding and perspective. While we might not have chosen this adaptive moment, there is an opportunity to come together to determine how we will respond.
To learn more, email info@goodwolfgroup.com
Featured Speakers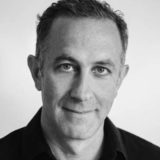 Alexander "Zander" Grashow
Alexander "Zander" Grashow has made it his mission to build evolutionary capacity. A recognized authority on…
View Profile