NCFP and its Community Foundations Family Philanthropy Network are hosting four sessions at the 2016 conference of the Advancement Network in New Orleans.
Navigating Family Philanthropy Trends
Monday 3:00-4:15 CDT Breakout Session
You've developed a portfolio of donor-advised funds that will engage families in the future. But will those families' expectations and goals be the same in 10 or 20 years? At this session, you'll:
Gain insights on family philanthropy trends gleaned from the National Center for Family Philanthropy's recent Trends Survey and other sources.
Learn about existing tools by NCFP and its partners to help you prepare staff and donors for those trends, even if you currently have limited staff capacity.
Speakers – Tony Macklin and Neil Sumilas (bios below)
Network Member-Only Meeting
Tuesday 3:15-5:00 CDT
A gathering of staff from the subscribers to NCFP's Community Foundations Family Philanthropy Network. Attendees will be involved in peer problem-solving conversations and prototyping new tools for the Network.
Facilitators – Tony Macklin and Neil Sumilas (bios below)
Adnet Happy Hour
Tuesday 5:30-7:00 CDT
Open to all Adnet conference attendees.
Effective Relationship Management and Stewardship with Philanthropic Families
Wednesday 10:30-11:30 CDT
Developing and sustaining trusting relationships with philanthropic families can be a more complex process than typical donor relations work. Family dynamics, geographic dispersion, deaths and divorces, and other issues can throw unexpected curves into their work through donor-advised funds and other tools. In this session, we'll share effective practices from community foundations and family foundations for staffing, deepening, and evaluating productive relationships with philanthropic families.
Speakers – Robyn Schein and Jennifer Touchet; Facilitator – Tony Macklin
Featured Speakers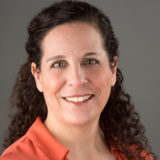 Jennifer Touchet
Jennifer Touchet is the Vice President of Personal & Family Philanthropy at the Greater Houston Community…
View Profile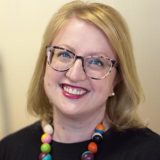 Robyn Schein
Robyn Schein is an expert facilitator, speaker and trainer on multigenerational and next generation philanthropy.  She…
View Profile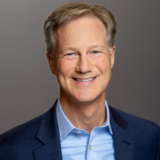 Tony Macklin
Tony Macklin, a Chartered Advisor in Philanthropy®, consults with donor families, grantmakers, and their advisors about…
View Profile