Tax reform and policy changes are complex topics to understand. How can proposed tax reform affect the work of your foundation? What policies about charitable giving should giving families know about and consider? Are there steps giving families can take to prepare? Join John Mullaney, the Executive Director of the Nord Family Foundation as he interviews:
Sandra Swirski, Executive Director for Alliance for Charitable Reform
Jay Hutchins, the Associate Director of Policy at the United Philanthropy  Forum
Topics will include updates about pending legislation, the potential impact of new policies, and how foundations and donors can educate themselves about these issues. 
Featured Speakers

Jay Hutchins
Jay Hutchins is the Associate Director of Policy at the United Philanthropy Forum. Jay brings with…
View Profile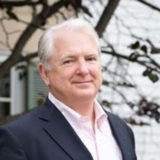 John Mullaney
John Mullaney is the Executive Director Emeritus of the Nord Family Foundation and served as the…
View Profile

Sandra Swirski
Sandra Swirski serves as Executive Director for the Alliance for Charitable Reform. Sandra is a co-founder of…
View Profile