Community foundations of all sizes and experience levels increasingly respond to donor needs for deeper support in their multigenerational family philanthropy. Whether it is helping craft a family values statement, increasing involvement of adult children, or sharpening the family's strategic focus, community foundation donor services teams are figuring out how to offer support in an effective way. This Spark Session will focus on the models and elements of service offerings that community foundations can consider in starting or enhancing its relationships with philanthropic families. We will also identify the important internal questions that need to be addressed as your community foundation expands its work in family giving.
Special offer
We are pleased to offer representatives from community foundations that are not yet part of the Community Foundations Family Philanthropy Network one complimentary registration to a Spark Session of your choice. To take advantage of this offer and register for this webinar, please complete our simple guest registration form.
About this series
This program is part of the Spark Session series under NCFP's Community Foundations Family Philanthropy Network. The series is designed for community foundations to exchange practical advice, tools, and tips from peers on aspects of their family philanthropy engagement. In one hour, this content-rich webinar feature peer case study examples and will allow attendees to delve deeper through an open facilitated dialogue.
Featured Speakers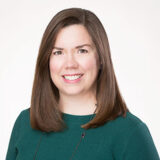 Whitney Hosty
Whitney Hosty is a senior philanthropic advisor for the Greater Kansas City Community Foundation, a leading…
View Profile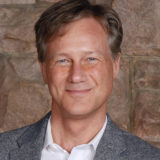 Tony Macklin
Tony Macklin, a Chartered Advisor in Philanthropy®, consults with donor families, grantmakers, and their advisors about…
View Profile

Laura Winter
Laura Winter previously served as Vice President for Donor Relations at The Oregon Community Foundation (OCF),…
View Profile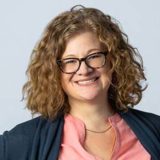 Jennifer Olson Curry
Jennifer Olson Curry is the Director of Giving Strategies at the Oregon Community Foundation. She helps…
View Profile