Philanthropic families are increasingly using multiple tools and strategies to achieve their goals for social impact. Creative examples from NCFP's network include:  a private foundation with funds at multiple community foundations, a donor-advised fund and impact investing portfolio, establishing a family foundation and a 501(C)(4) nonprofit or Political Action Committee, and giving through a family business and a charitable fund.
On this Spark Session, you'll learn how two community foundations are supporting families who use tools and strategies outside of the foundations. And, we'll explore how community foundations might need to alter their donor advising work to reflect the wider array of strategies donors may use. Speakers will include a staff member and a donor from the Orange County Community Foundation and The Chicago Community Trust.
Special offer
We are pleased to offer representatives from community foundations that are not yet part of the Community Foundations Family Philanthropy Network one complimentary registration to a Spark Session of your choice. To take advantage of this offer and register for this webinar, please complete our simple guest registration form.
About this series
This program is part of the Spark Session series under NCFP's Community Foundations Family Philanthropy Network. The series is designed for community foundations to exchange practical advice, tools, and tips from peers on aspects of their family philanthropy engagement. In one hour, this content-rich webinar feature peer case study examples and will allow attendees to delve deeper through an open facilitated dialogue.
Featured Speakers

Todd Hanson
Todd Hanson is vice president of the Center for Engaged Philanthropy at the Orange County Community…
View Profile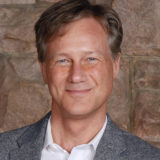 Tony Macklin
Tony Macklin, a Chartered Advisor in Philanthropy®, consults with donor families, grantmakers, and their advisors about…
View Profile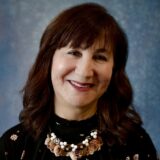 Abbe Temkin
Abbe Temkin is a Senior Philanthropic Advisor at The Chicago Community Trust, In this role, she is…
View Profile