Is it self-dealing to attend a gala representing our foundation?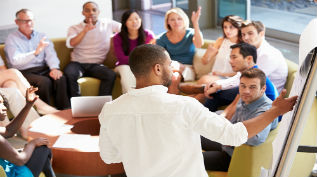 I have a self- dealing question. Our family foundation is being honored by one of our grantees at their upcoming gala. I have read that attending the gala under such circumstances is considered official foundation business. However, if the foundation purchases tickets for staff and board members to attend the gala, or sponsors a table, does the foundation need to be mindful of any other IRS regulations relating to private foundations and fund-raising events? Thank you!
The key is to make sure that the individuals who are attending as foundation managers have official business with the foundation. This does not include their spouses or guests who don't have an official role or capacity with the foundation. Foundation staff that attend the event should make sure they are wearing their "foundation hats." This counts as official foundation business.