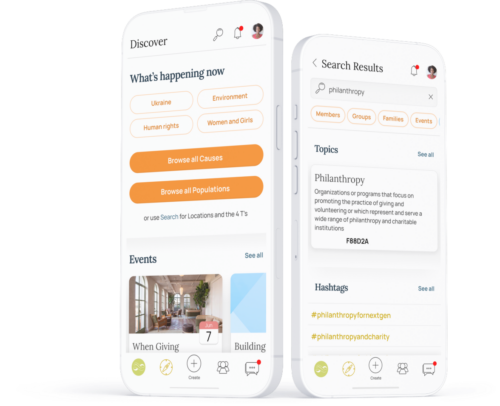 We know that many donors and those who work with them find themselves feeling stuck or isolated at different points in their philanthropic journey. That's why we are building a Peer Exchange Platform that allows NCFP's family philanthropy members to:
Connect with peers and build your network
Think critically about your goals and the skillsets you need to grow to be more effective
Explore content that is relevant to your experiences and philanthropic goals
Contribute to a learning community by sharing your own effective practices 
To learn more about the platform or sign up, complete the form below or contact Frances Monroe at frances.monroe@ncfp.org.
We're here to equip you with the tools you need to make a meaningful impact. Contact NCFP for support!
Keep up with trends in family philanthropy. Subscribe to our newsletter!
Gain access to personalized support and a network of peers. Join our community!