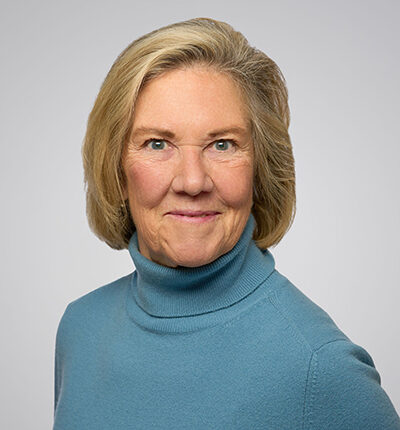 Sally Jones
Senior Advisor
Sally Jones serves as Senior Advisor to the Office of the President of the National Center for Family Philanthropy (NCFP). In her role, Sally leads international partnerships and manages NCFP's special consultancies with individual family foundations on issues of succession, next generation onboarding, geographic dispersion, and a range of other requests for individual work with family foundations. She also leads NCFP's Fellows program and has recruited two classes of Fellows to cultivate leadership in the field.
Between 2001 and 2015 Sally served as Vice President for Administration, managing daily operations, relationships with key supporters, and oversight of a range of national programs that engage family philanthropy. She also directed the Friends of the Family program, NCFP's annual fund. Her time at NCFP has allowed her to pursue her interest in the critical role that philanthropy plays in our society, the key role of families in this process, and the immense transfer of wealth between generations that is underway.
Prior to joining the NCFP team, Sally worked as business manager for two nonprofits and family leasing company. While living abroad, she was an active volunteer in the local and official US communities in Rome ad Istanbul.  Sally participated in the inaugural class of Leadership America and has served on numerous nonprofit boards in the US and abroad. She currently serves on the board of the National Museum of Women in the Arts.  She received her bachelor's degree in Business Administration from Indiana University and lives with her husband in Alexandria, Virginia.
We're here to equip you with the tools you need to make a meaningful impact. Contact NCFP for support.
Keep up with trends in family philanthropy. Subscribe to our newsletter.
Gain access to personalized support and a network of peers. Join our community!