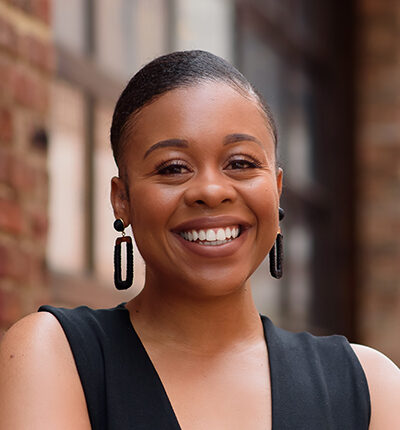 Shannon Jeffries
Partnership Development Manager
Shannon.Jeffries@ncfp.org
Shannon Jeffries is the Partnership Development Manager at the National Center for Family Philanthropy (NCFP). In this role, she is responsible for developing, implementing, and maintaining a comprehensive growth and engagement strategy for NCFP's partner subscribers.
Shannon is a creative, people-focused leader with significant experience in the social impact sector. She has a proven track record in developing and evaluating programs and establishing partnerships that meet the needs of diverse constituents. Most recently, she was an Assistant Director at New Futures, where she managed recruitment and partnerships and strengthened the organization's advising approach and operations. Further, as a volunteer and consultant, she has supported women and Black-led social impact organizations with fundraising, special events, and communications.
Shannon received her B.A. from The Ohio State University and her M.Ed. from the University of Maryland College Park. She is a member of the Next Gen Giving Circle and lives in Montgomery County, Maryland, where she enjoys writing fiction and building Spotify playlists.
We're here to equip you with the tools you need to make a meaningful impact. Contact NCFP for support!
Keep up with trends in family philanthropy. Subscribe to our newsletter!
Gain access to personalized support and a network of peers. Join our community!