Our board is trying to figure out how – and when – to use site visits in our grantmaking. How can we make sure these visits are useful both for our board and staff, and for the organizations we work with?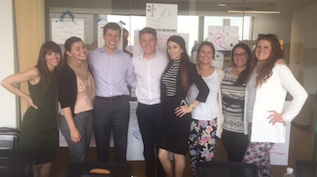 The decision of whether and how to conduct site visits for some or all of your grantees is worth considering carefully. Initial questions to help frame your use of site visits include:
Do we have specific goals for conducting site visits?
Do we have the capacity to conduct site visits, and are we willing to dedicate the board and staff time and additional funds required for these activities?
Do we have a process in place for taking what we learn from our visits and turning them into a useful tool for our board and staff?
Not all family foundations conduct site visits. Some do so for most of their grants, while others do so only for larger grants, or for situations where they feel that a personal visit is likely to have a positive lasting effect on their relationship with a particular grantee organization.
Reasons Family Foundations Conduct Site Visits
Family foundations typically use site visits as a part of the grant application process, and/or to evaluate how well a grant already awarded is working in accomplishing the philanthropy's goals. Other reasons that grantmakers use site visits include:
To get to know the staff and work of the organization firsthand;
To see the neighborhood in which the organization is located;
To observe programs in action and speak with clients served by the organization;
To better understand how they can best help the organization, and to broaden foundation staff and board member understanding of important issues the foundation funds;
To build relationships with grantseekers and to shape thinking about future grants.
Many philanthropic families also find that site visits can be a terrific way of illustrating the importance of the family philanthropy's work, either for younger family members or for other family members not currently serving on the board. A growing number of family foundations represent geographically dispersed families, while also making grants in several communities around the country. In these cases, site visits may function as a way for individual family members in each of those communities to play an important, hands-on role in the family's philanthropy, regardless of whether they serve as a current board member.
National Center President Ginny Esposito also encourages families with young children to recognize the power that site visits can have in passing on the charitable impulse. In her July 2007 President's Message, "Summer, Sharing, and Vacations: Charitable Activities for Children," Esposito recommends taking children to local organizations they might have an interest in (such as the animal shelter). "Learn about their operation, find out their needs, and consider signing them up to volunteer or make a small financial contribution."
Timothy McCue, program officer for the capacity building grants program at the Cleveland-based William J. and Dorothy K. O'Neill Foundation says that "The O'Neill Foundation believes that the site visit is our best opportunity to not only get to know the organization, but to hear in the organization's own words why their projects should be considered and moved to the proposal stage. The dialogue that occurs in the approximate 90 minute visit between the O'Neill Family member, Foundation staff and the grantee is just as valuable as any of the materials in the final proposal."
How to Make Your Site Visits a Success
In "Site Visits: A Useful Tool for Effective and Engaged Grantmakers,"Sarah Trzepacz lays out useful advice for families thinking about how to conduct an effective site visit. Some of her tips include:
Be clear about the purpose of your site visit: Consider your own expectations for your visit, and provide a clear picture of what you expect from the organizations you visit and what you hope they will gain from the experience. Many family foundations develop a short site visit checklist to help guide the meeting and ensure that they collect the information they need.
Be Prepared, Part I – read the materials: Doing a little homework beforehand will allow you to focus your attention on how the organization functions, or doesn't, during your visit.
Be Prepared, Part II – get directions: You want to arrive for your site visit relaxed and with an open mind, not exasperated after driving around aimlessly in unfamiliar territory trying to stave off road rage.
Go in with your eyes and ears open: The experience of a site visit is as much about absorbing the general tenor of an organization and making connections with its staff as it is about evaluating the mechanics of a specific program.
Lay the Ground Work: Approach your grantees or prospective grantees in a way that encourages open and frank communication about what works in their organization, what doesn't, and what has great potential.
Capture and share what you learn: Figuring out an effective way to share what you learn with other members of board and staff is almost as important as the visit itself. Many funders choose to use some form of site visit report for this purpose.
One Family Foundation's Approach to Site Visits
The O'Neill Foundation has developed a comprehensive and thoughtful approach to site visits.  "Every LOI that is identified as being a capacity building project is visited," explains McCue. "These visits occur throughout all of our geographic areas served and can be done in person, over the phone and sometimes utilizing services such as Skype."
Several weeks prior to each visit McCue sends a short site visit guidance memo to the organization which includes tips on what the O'Neil Foundation is looking for and how to put together a useful meeting agenda. The foundation also asks organizations to complete a simple day-of visit information sheet to provide contact information, parking or public transportation directions, and a list of the names, titles and roles of the project attendees. "Ask organizations to adhere to the time frame established and to prepare an agenda," advises McCue. "Both will help provide structure and meet both parties expectations and hopes."
McCues also suggests that family foundations "Engage adult family members of all ages with various perspectives in your site visits. The dialogue that occurs in a 90 minute visit between the O'Neill family member, foundation staff and the grantee is just as valuable as any of the materials in the final proposal."
Additional Resources for Nonprofits Regarding Foundation Site Visits
Are you a nonprofit interested in better understanding how to prepare for a site visit?  Here are a few additional resources for you: