I Am Family Philanthropy: Chris & Sarah Miller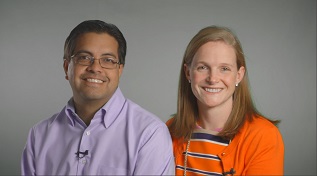 Every day we see committed and generous families making a positive impact on the communities and issues they serve. We want to share their stories and are delighted to announce our new I Am Family Philanthropy video series. Each month, we will share a new profile in their own words. In this video, we feature NCFP Board member Sarah K. Miller and her husband Chris Miller of the RGK Foundation.
Sarah K. Miller first joined the RGK Foundation board when she was 20 years old. The foundation has since welcomed her husband Chris to serve as an adjunct board member. Together, they discuss the impact that philanthropy has had in their community and among their three children.