How Do Family Foundations Partner with Community Foundations?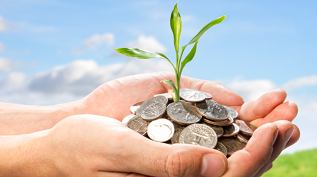 Private foundations can be flexible tools for involving family members in philanthropy. However, there are times when a family's foundation can't or shouldn't meet all of the family members' grantmaking interests.
Many families turn to community foundations to solve challenges ranging from geographic dispersion to anonymity, and to learn about community issues or make grants outside of the family's core mission. NCFP's 2015 Trends Study showed that about 30% of family foundations use donor-advised funds at community foundations or give directly to community foundations.
Following are short case studies of how three family foundations are partnering with community foundations to further the philanthropic goals of family, board, and staff members. In each case, the partnerships with community foundations have gone beyond grant transactions to opportunities for collaborative learning and funding.
The O.P. and W.E. Edwards Foundation
Solving issues of geographic dispersion, anonymity, and discretionary grantmaking
With three generations of family leadership spread across four states and two continents, the O.P. and W.E. Edwards Foundation faces a common challenge — keeping its far-flung board members engaged connected to its grant making.
The foundation, which is based in rural Red Lodge, Montana, focuses its grant making on early-childhood issues, education, and Native American issues — and its board members pride themselves on having a personal understanding of the organizations and issues they fund.
But while Montana is its home and the center of its activities, the foundation has taken a unique step to ensure that its geographically dispersed board members have a close connection to its grant making, even if they live far away.
Each board member has access to a discretionary grant pool that can be used to support projects and organizations in their home communities. The foundation also works to support board members who want to create donor-advised funds at their local community foundations — a tactic that has helped the family form partnerships with community foundations that connect the family's priorities with the needs of their local communities.
"It allows for something that can be more self-directed and to have the flexibility of being able to give in a different geography than where our foundation is based," says Amy Hyfield, the foundation's executive director.
In addition to providing board members with an opportunity to make a difference in their current home communities, the donor-advised funds strategy gives them the opportunity to give personally — and anonymously — to organizations they care about. The anonymity is important for some of the family members, who prefer to keep a low profile with their giving.
It also allows them to focus their giving on issues that are important to them personally. Often these issues connect with the Foundation's mission — but with a personal twist. One board member, who has homes in Vermont and New York and who has an interest in the arts and music, esatablished donor-advised funds in each of those states to support arts education programs. Another board member has a donor-advised fund with the Montana Community Foundation to provide funding to Native American causes that fall outside of the Edwards Foundation's core program areas.
But perhaps the biggest benefit is the relationships that are being built between the family foundation and community foundations.
"It's allowed us to really get to know each other and to work together on some collaborative grantmaking," Hyfield says.
The Williams Family Foundation of Georgia
Opportunistic grantmaking and matching the generosity of non-family board members
The Williams Family has enjoyed a long tradition of entrepreneurial thinking.  In 1915, young Thomas Lyle Williams moved from Kentucky to Chicago in search of more opportunity.  He moved in with his sister, Mabel, who he observed putting Vaseline on her eyelashes to make her lashes stand out.  This was the inspiration for the company he started and grew until his death, Maybelline.
Fast forward a century and the private foundation his family created – Williams Family Foundation of Georgia – now has members of the third, fourth, and fifth generations involved in philanthropy. At age 23, family members, family members are eligible to join the board as non-voting associate board members and at age 30 they become voting board members. Three current board members are not family members.
The foundation focuses most of its grantmaking on conservation, historic preservation, and children's welfare issues in the Thomasville, Georgia area. Its place-based focus has created a connection with the Community Foundation of South Georgia.  The community foundation serves 35 counties out of its office in Thomasville. One of the Williams family members was on the community foundation's founding board and other members and staff have served on the board and committees over time.
"We have a very personal, flexible relationship with the community foundation," Williams Family Foundation Program Officer Sonia Vick says. "The staff are so responsive. We're always sharing information about nonprofits and the community foundation invites us to its education programs."
The family has established two funds at the community foundation to solve common grantmaking challenges faced by family foundations. The Williams Family Foundation Board Matching Fund matches the charitable gifts of the three non-family board members on a 1:1 basis.
"This allows them to pursue their own personal philanthropic interests and not feel obligated to the foundation's mission," Vick says. "Our 990-PF ends up being less confusing for grantees because the board members' donor-advised grants (which may not always align with our mission) are not a part of our 990."
The Williams Family Foundation Conservation and Preservation Fund allows the family to be more opportunistic.  An annual gift is made to this fund each year to react to time sensitive conservation and preservation issues that may arise in between board meetings.  The Land Fund allows the foundation to be responsive and entrepreneurial.
Vick says flexibility and community expertise are the community foundation's key benefits to her board and her. The Community Foundation of South Georgia has benefited too. It has gained volunteer expertise from family and staff members and a close funding partner in its hometown. Also, other family members and employees have established donor-advised funds to pursue grants outside of the family foundation's mission.
Bainum Family Foundation
Using a donor-advised fund for personalized philanthropy of staff, board, and family members
Stewart W. Bainum was forced to drop out of boarding school in Ohio during the 1930s, at the height of the Great Depression, because he could not afford to pay the tuition. With $3 in his pocket, he hitchhiked to Washington, D.C., and took a job as a plumber's assistant. Bainum went back to school a year later to earn his high school diploma.
Returning to DC, he started a plumbing business and ultimately became a highly successful entrepreneur and businessman, founding and building Choice Hotels and ManorCare Nursing Homes as well as a number of other real estate investment companies.
Today, the Bainum Family Foundation, which the late Bainum and his wife Jane started nearly 50 years ago, is working to provide children living in poverty with educational opportunities and support — with the goal of helping them have a better chance at success.
Now in its fourth generation, the foundation has also developed a creative way to keep the expanding family — as well as its board members and staff — engaged in philanthropy.
Through a partnership with the Community Foundation of the National Capital Region, the foundation has set up several donor-advised funds in which the foundation's staff and board and eligible members of the family can direct their own personal philanthropy, often with matching support from the foundation. The match is capped at different levels, depending on the role of the donor.
According to Bainum Family Foundation director of family philanthropy Virginia Gentilcore, the fund has a number of benefits.
First, it serves as a tool to engage all generations of the Bainum family in philanthropy — offering them an opportunity to learn about responsible grantmaking and the family's legacy and to personalize their grantmaking to their individual interests. It also provides a benefit to the foundation's paid staff, many of whom have a strong interest in giving. Finally, it offers recognition to the members of its board — all of whom volunteer their time.
"I'm a relatively new employee of the foundation and I'm really impressed with the matching grant as a benefit," says Ann Egan, the foundation's senior director of communications. "I just finished my first round of matching grants, and I'm getting letters now from the grantees thanking me and the foundation. I am able to support causes that are very important to me and, through the generosity of the foundation, I'm able to give more. It's a huge benefit for employees."
By creating such a benefit through a donor-advised fund — and by working closely with a community foundation — the family is also able to build relationships that will help with its core grantmaking.
"Working this way can bring funders together and help you network with other nonprofits in the area," Gentilcore said. "They are not just a great resource for managing your grantmaking efficiently, but also for building those community relationships."
---
To learn more about community foundations around the world and find a community foundation near you, explore the Community Foundation Atlas, a project funded by the Charles Stewart Mott Foundation, an NCFP Leadership Circle member. To learn more ways that philanthropic families partner with community foundations, we invite you to explore this featured search on NCFP's Knowledge Center.