The National Center for Family Philanthropy Celebrates 20 Years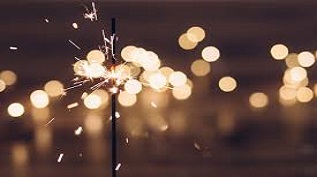 Twenty years ago, we heard you and acted.
In September 1997, the National Center for Family Philanthropy formed in response to growing demand among giving families for a resource and champion for family philanthropy.
Since then, we have worked closely with you to help elevate our practice and our field. 
And now, it's time to celebrate what we've accomplished together.
Today marks the beginning of a year-long celebration —honoring not only NCFP's 20th anniversary, but the amazing accomplishments of families like yours. 
Each day, your family's giving makes a difference. You are improving lives, raising awareness, and leading change.
We're thrilled to be your partner in this crucial work — and we are excited to be able to use this 20th anniversary to spotlight and honor the past and future of family philanthropy. 
The celebration begins with the launch of the NCFP History Project, which charts NCFP's evolution and will soon include stories of individual giving families across the United States.
We also invite you to check out the NCFP 20th Anniversary page, which serves as home for the History Project and will soon house an ongoing series of stories devoted to the past, present and future of family philanthropy.
Without you, NCFP wouldn't exist. You are not only the focus of our mission but our partners in achieving it.
Because of you, we can proudly say that family philanthropy is stronger than ever.
And with you, our best days lie ahead.
Thank you for an amazing 20 years — and we hope you'll join us in celebrating our past, present and future. Together.