Honoring the Different Generations: The Guadalupe and Lilia Martinez Foundation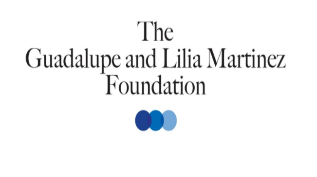 When Guadalupe and Lilia Martinez discovered gas and oil on their ranch on the border of Mexico and Texas, they became multimillionaires overnight. However their values didn't change. When it came to the community, they lived by the motto: "We take care of each other." Those same values have carried through multiple generations, and influenced how they embrace the community today.
"Every single time we sit down to make a decision, we ask ourselves: 'what would Lupe and Lilia do?' This is their legacy that we're honoring. Keeping the family intact was important to them, and by doing so, we keep their memories alive," says Ana Gonzalez, third generation family board member of The Guadalupe and Lilia Martinez Foundation.
"We want to honor their generation. Times were tough for them, and they persevered. When things were good, they gave back. I never knew who they were, but because of them, I have this opportunity to give back to people who need it," says Brendan Adams, age 17, a fourth generation family member who sits on the foundation's junior board.
Adams has been involved with the foundation since he was 13, along with his cousin Nadia Gonzalez, who was 10 when she started three years ago. "Our grandparents wanted to involve us in the foundation and teach us about it. We attended a youth philanthropy conference, and I fell in love with it. I was able to take the skills I learned from other young philanthropists, and bring those back to our family foundation," says Adams. As the two members of the junior board, the teens both receive $1000 each year from the board, and together, decide how to allocate it.
Working in a family setting with multiple generations is not without its challenges. There can be differences in expectations and communication styles. "In the beginning, we had to have some give and take when it came to communication and expectations simply because of the age differences and personality types," says Ana Gonzalez. "My mom grew up in a generation before technology became what it is now. Learning styles were different, as well.  When the kids went to the youth philanthropy conference, she told them she wanted a full-page written report on what they learned. I had to step in, telling her that the kids needed to explain what they learned in their own way, in a way that they felt comfortable." This was a difficult conversation, she says, yet it led to the entire board learning how to communicate better. "It's important for generations to respect each other," she says.
One way to show young family members respect is to invite them in—the earlier, the better. In the Martinez Foundation, there is no age limit for when a young family member can join the junior board. "If we think they are ready, we bring them on," says Ana Gonzalez. "They need to first show enthusiasm and a willingness to learn."
"The younger you are, the more imagination you have, the more you can take in, and the more room there is to grow," says Adams. His cousin Nadia Gonzalez agrees. "It's like manners. If you grow up learning about good manners, it comes naturally later on. That's how this family foundation has come for Brendan and me. We've been involved for a few years, and now it's second nature."
Watching the kids evolve and take on more responsibility has been exciting, says Ana Gonzalez. "Teaching them skills for running a family foundation translates into decisions they will have to make later in life. We are educating them without yet sending them to college."
Starting young has one more added benefit: it builds relationships across generations.
"Being a part of this family foundation has made us stronger as a family. We've gained insights from one another that we otherwise wouldn't have, and we've come to respect the differences in our generations," says Adams. "What we do is a team effort. We're all working together to achieve the same goal, and that ties the generations together, strengthening our bonds."
---
Want more? Check out for NCFP's Passages Issue Brief Thrive at Five: The Secrets of Long-Term Family Philanthropy.