How Family Funders Can Keep Equity Front and Center During and Following National Crises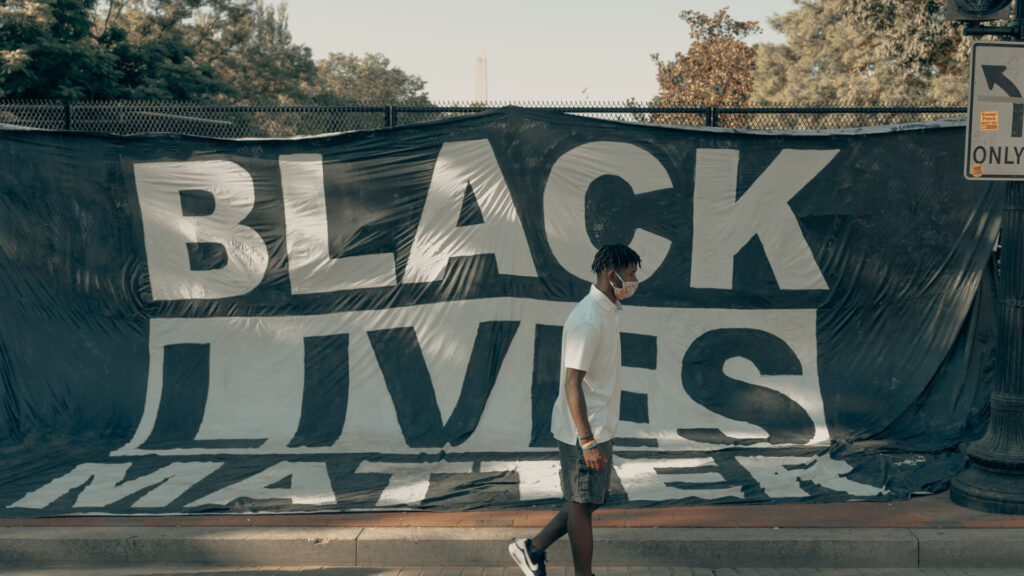 Photo credit: Clay Banks on Unsplash
In late March, one of the family foundations I advise reached out to their grantees to check in and see how the organizations and their leaders were navigating the COVID-19 pandemic. They learned that some of their grantees were looking to support the urgent food, housing, and mental health needs of the families they serve. The grantees include a Colorado-based organization that empowers low-income families and families of color to engage in their children's education, so in some ways this request fell outside the scope of their day-to-day mission.
Even though the request could have been considered mission drift by some, my client immediately sent $20,000 to support the effort. In fact, they sent similar grants to a number of their grantees.
What my client did was something I encourage all funders to consider in the wake of the dual crises of the pandemic and ongoing systemic racism that this nation is facing: respond to the needs of your grantees who are closest to the most-affected communities.
Forward-thinking philanthropists are always looking for ways to provide support—emergency or otherwise—to their grantees in an equitable way. They don't want their giving to exacerbate existing inequalities, particularly during a pandemic with higher death rates among black and brown communities.
During a crisis, it's crucial for family funders to focus on getting resources—and the power to distribute those resources—into the hands of the communities who are most impacted by the pandemic.
Here are three ways family funders can keep equity at the forefront in their immediate and long-term response to both COVID-19 and systemic racism.
Provide emergency support through grants that might otherwise seem like mission drift.
A crisis provides an opportunity for family funders to reevaluate the criteria they use to decide who gets funding and why. Traditional philanthropy tends to prioritize the grant applicants who check all the boxes of a good resume, a long track record, and a well-written plan, while putting little emphasis on the relevant life experience of the organization's leadership.
But in the example of the education-focused grantee mentioned before, it is the lived experience of the grantee's leadership team that makes them the best equipped to distribute emergency funds to the families they are connected to. Their direct personal connection with the lived experiences of the community members has enabled them to build trust and legitimacy, giving them the access to understand the community's needs (and assets), and the well-informed framing to respond to those needs thoughtfully.
It is very possible that your grantees may have built trust with communities in a way that established institutions (including food banks or homeless prevention services) have not.
Use stakeholder engagement grants to support a broader coalition.
One of our clients has made a concerted effort over the past few years to diversify the grantmaking pipeline for their core focus areas, which often lead to multi-year six-figure grants. This effort stemmed from the recognition that in order to achieve their vision, they must support leaders who come from and represent communities of color. They have made a lot of progress, but they realized one area of their giving is still dominated by white-led organizations: their smaller grants.
These smaller grants are a great tool for supporting cross-sector efforts to tackle intertwined social problems, especially for a family foundation that directs the majority of its funding on to one or a few causes. These grants are typically $25,000 or less; they are often given to initiatives outside of the foundation's key focus areas, but are engaged in aligned efforts that impact the same communities and/or issues.
When our client looked at their smaller grant portfolio, they found that they were almost exclusively giving these grants to well-established programs at white-led organizations throughout the community.
The foundation realized that they were fielding the pipeline for these grants primarily from pre-existing networks, which simply weren't as diverse as the networks they had intentionally cultivated in their core focus areas. They were missing opportunities to use their smaller grants to support leaders of color working on related issues in communities with less access to resources, power, and privilege.
This client has since taken productive steps to identify leaders in the community who typically aren't engaged in the existing networks among funders and white-led organizations in order to diversify their grantmaking.
Don't rush back to normal—acknowledge that "normal" didn't work for everyone.
As funders look for ways to support grantees while returning to "business as usual," it's important to recognize that "normal" was inherently problematic for so many.
Instead of rebuilding the same institutions, funders should seize the opportunity to support and deepen expansion of the innovations that moments of social upheaval bring about.
In Nashville, over the last few months since the pandemic began, I have worked with several funders in a coordinated effort to buy technology and distribute it to students to facilitate distance learning. Five years ago—or even five months ago—we would have called this feat an impossible task.
We're seeing innovation in education happening at an incredible rate as a response to the pandemic, and it is opening up new possibilities for how to serve the communities for whom our education system has never worked well—even as it is also exposing old faults.
The role of the teacher is evolving to better meet students' needs, with some teachers taking more of a facilitator role, others serving as one-on-one interventionists, and others providing support for parents who are taking a more active teaching role. Not all of these changes are sustainable in the long term, but they give us a glimpse into new ways to approach education—ways that might work much better for the students who were not effectively supported in our former "normal."
In Minneapolis, a new model for community safety emerged in the midst of protests against police violence. Community members organized their own safety patrols, checked on neighbors' well-being, and put out fires that were started by arsonists.
It would be a waste to rush back to normal without recognizing that we have an opportunity to reimagine how our basic institutions like education, health care, and public safety serve their communities, and rebuild them with equity at the center.
Commit to equitable philanthropy to return power to communities devastated by the pandemic and long-standing systemic racism.
Now more than ever, donors need to take a step back and examine their giving with equity as the guiding principle. To not do so is to further exacerbate existing social problems.
Funders should be ready to provide emergency funding to grantees who are closely connected to the communities they serve, use their grantmaking to support cross-sector strategies and support leaders of color, and focus their giving on expanding the positive innovations that come out of crises.
A commitment to equity in philanthropy will help funders return power to the communities who are being devastated by both the COVID-19 pandemic and the impact of systemic racism, providing better outcomes for those communities in both the short- and long-term.
---
The views and opinions expressed in individual blog posts are those of the author(s) and do not necessarily reflect the official policy or position of the National Center for Family Philanthropy.