Takeaways from Engaging Youth Peer Network: Supporting Youth Givers Across Ages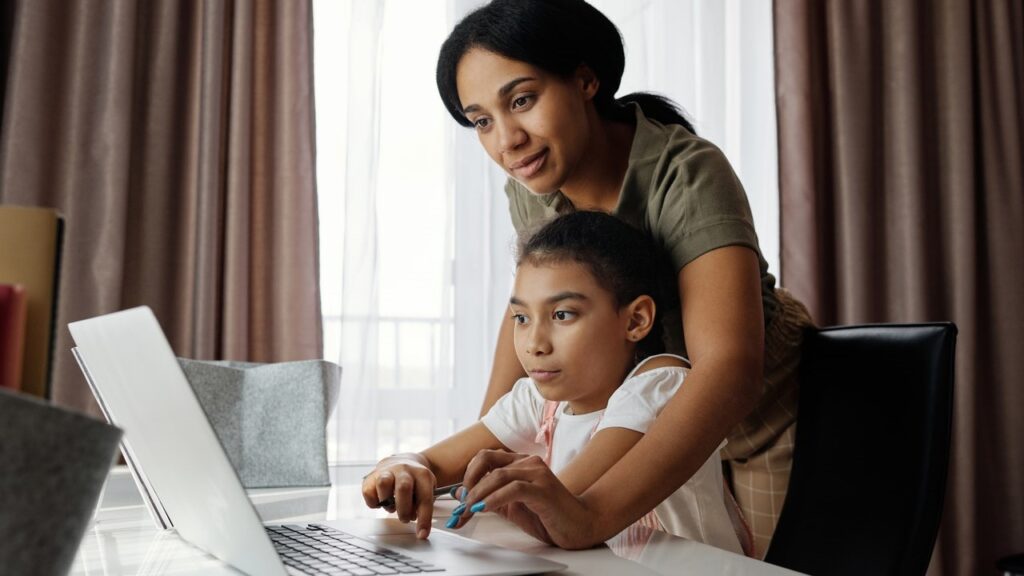 During the final Engaging Youth Peer Network event of 2020, participants had the opportunity to hear about a variety of strategies for including youth in family philanthropy. Our featured speakers Alexis Marion, Neil Gobioff, and Marlene Corrado shared real stories and discussed several tools and activities that they have found helpful. This meeting was particularly special because the peer network invited a youth board member to also reflect on her own involvement with family philanthropy. Here are some of the major ideas shared during this event.
Discover options for youth of all ages to participate. There are several ways to introduce giving practices to children early on and reading books together is a great starting point. The Moniker Foundation has amazing children's books that engage children as young as three years old and their Piggy Bank program that engages youth from six to ten years old. There are also several gift card programs like GlobalGiving and DonorsChoose that can help young children get involved. As youth get older there are more activities that they can participate in, but families don't have to wait until they become teenagers.
Consider coordinating a site visit. By visiting nonprofit organizations, youth can gather a better understanding of the issues areas and programs that they want to support. However, there are several considerations to keep in mind prior to scheduling a visit. One speaker mentioned that they only do site visits when they already know that they plan to give the organization a grant or stipend. Another panelist also mentioned that these visits don't have to be in person. Especially in this current climate, junior board members can meet virtually with representatives or even review information online.
Make space for youth leadership and diverse perspectives. Just like adults, young people have different lived experiences which allows for diverse perspectives and opinions. A youth board member shared that she and her peers had to first research and debate different ideas before coming to a collective decision about their grant project. The speakers also mentioned that having non-family youth on a junior board adds value to their foundation. Additionally, you may want to consider a "no silent consensus" ground rule. With this strategy, each junior board member has to say or do something, even if it's just "yes I agree" or give a thumbs up. Everyone should have the opportunity to provide input.
Have open conversations about wealth and privilege. Some families might be unsure of when and how to discuss these concepts with their children. The truth is that young people are absorbing markers of wealth all of the time, so it's important to intentionally start that discourse with them. Families and foundations should ask themselves a few questions: Why are we hesitant to talk about wealth and privilege? If we can't talk about wealth and privilege, how do we talk about the importance of nonprofits? One of the panelists shared that they make it clear to their kids that they have privilege and they have thoughtful conversations about what that means. Adults need to challenge themselves with these ideas and then open up a dialogue with youth.
Remember to think creatively and have more patience when working with youth. Alexis shared that she uses Halloween as one of their grant deadlines because she knows that it's a date that most kids will not forget. She also uses social media to post fun pictures, which hopefully motivates the students to stay involved. Neil also explained that sometimes youth need to step away from the foundation because they feel overwhelmed with school or other responsibilities. At his foundation, they use the term "taking a break" to create room for the youth to return at their own pace. Lastly, it's important to give youth time to process what you are asking of them and respond. When you ask them a question at a meeting, they might need an extra moment to gather their thoughts. Remember to tailor this experience to the youth and their learning needs.
Do you want to discuss ways to engage kids and youth in your family's philanthropy? For more resources, visit our Generations Together: Engaging Youth Content Collection. If you are interested in joining the Engaging Youth Peer Network, please contact us.
Maya Diggs is a Program Assistant at NCFP
---
The views and opinions expressed in individual blog posts are those of the author(s) and do not necessarily reflect the official policy or position of the National Center for Family Philanthropy.