Family Philanthropy Speaks: A Conversation with Carrie Avery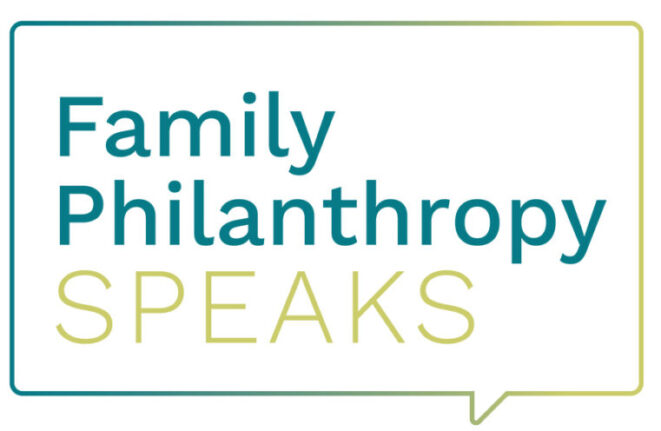 Carrie Avery, chair of the Durfee Foundation board and former chair of the NCFP board, never imagined she would be leading her family's philanthropy. As a member of the Steering Committee at the Trust-Based Philanthropy Project, she also couldn't have imagined how important the group's work would become during the recent pandemic and movement for racial justice. In this Family Philanthropy Speaks conversation, Carrie speaks with Nick Tedesco about Durfee's trust-based practices, getting her start in her family's effort, and the process of bringing on non-family directors.
Related Resources:
About the Series
Philanthropy is a practice borne out of compassion and commitment—and one that is deeply rooted in family. It's also a practice that must continue to evolve to effectively meet the needs of the communities it seeks to serve. Thankfully, there are countless social sector leaders who are advancing the field with their bold ideas and unwavering enthusiasm for the greater good. The National Center for Family Philanthropy is honored to share the stories of these leaders through its program, Family Philanthropy Speaks—a series of conversations designed to feature the innovative spirit of family philanthropy. These dynamic discussions aim to capture emerging trends and solutions, share new and diverse voices in the field, and lift up the role of family philanthropy—past, present, and future—in stewarding social change. We hope you will join us to explore what it means to give with intention!
Watch more Family Philanthropy Speaks conversations here.