Philanthropy as Democracy Enhancement: Big Philanthropy's Role as Discovery for Social Problem-Solving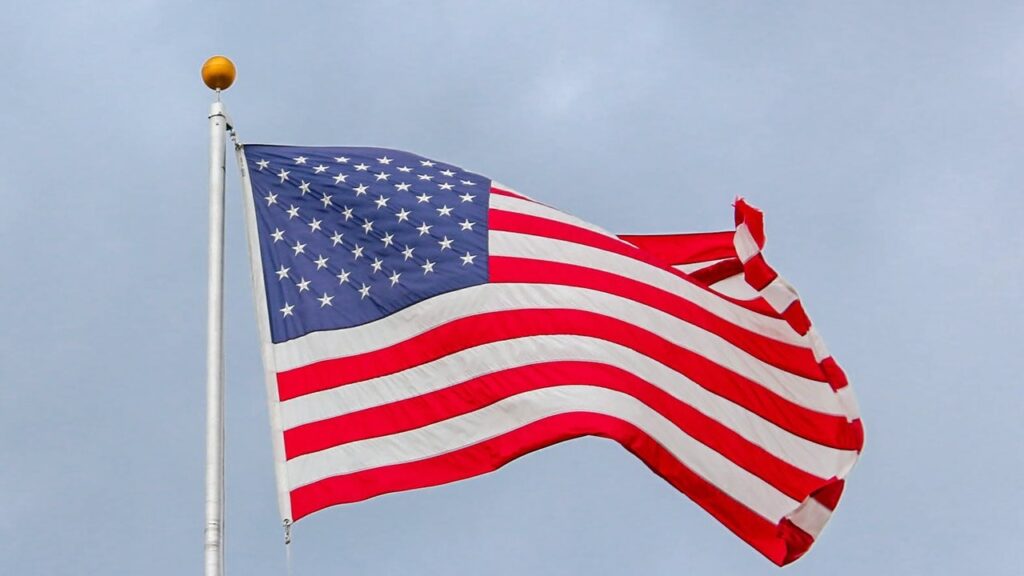 Photo by Element5 Digital from Pexels
The United States is facing unprecedented levels of inequality. Nuanced critiques of donor-driven endowments permeate the media coverage of philanthropy, tinging it with skepticism and mistrust.
As a donor, you want to do good—you want to have a positive impact by playing your part in advancing our society. Yet you may feel confused about how to do things right, and anxious about whether you will be scrutinized—or even criticized—for your actions. You may wonder:
What Is my role as a donor?
Philanthropy has a long history of stewarding social change, and our democracy is better off for it. A flourishing democracy needs people like you to give back to society. Nearly three quarters of the population donates to philanthropic causes. Although smaller donations given by ordinary Americans comprise a significant portion of these donations, bigger donors play an especially important role in the philanthropic sector. In 2017, more than half of all charitable contributions came from households earning $200,000 or more. Nonprofit organizations of all kinds increasingly depend on the support of high net-worth (HNW) philanthropists who can support their organizations on a scale that ordinary donors cannot. Therefore, the choices made by HNW donors matter a great deal.
We hope you will engage in this discussion about philanthropy's role. Our goal is to move beyond a polarizing debate that makes people shy away and reduce their giving because they wish to avoid scrutiny. Instead, we aim to provide information that will enable you to take voluntary actions to align your giving with your democratic ideals. These changes do not need to come in one swoop—they can evolve. We acknowledge that change takes time, but for change to happen, we must participate in a healthy dialogue about the critiques, choices, and actionable pathways to move forward. We encourage you to continue engaging with these conversations thoughtfully, even when you feel uncomfortable.
As a donor, you have a unique role to play in a democratic society. Philanthropy is especially well-suited to fuel social innovation from which government can scale the best ideas to benefit all citizens.
Why are experimentation and innovation important for democracy?
Democratic governments seek to support and advance the general public's wellbeing. However, the best means for achieving this goal are uncertain. For instance, what kinds of policies and programs will best promote educational opportunity? Some think universal preschool is the answer, while others support a better school finance system, or believe in more online learning opportunities.
Given that social conditions are continually evolving, the solutions to these issues are multifaceted and complex. As a result, a flourishing democracy must engage in constant experimentation and innovation to address our ever-changing social problems.
Why does democracy need philanthropy in order to innovate?
Democratic societies have three distinct types of capital: (1) private capital in the for-profit marketplace, (2) public assets in local, state, and federal treasuries, (3) and philanthropic capital in the hands of donors or foundations. When examining the role of philanthropic assets in relation to other forms of capital, we can see that philanthropy is in a unique position to provide risk capital for social experimentation and problem-solving.
Big donors and private foundations demand less accountability than firms and public agencies. Because of a default legal arrangement that allows perpetual existence and low levels of transparency, donors can operate on a longer time horizon than the government and the private sector. Donors do not have impatient investors, stockholders, customers, or voters to please. They are free to take risks with no prospect of punishment by the market, and invest in uncertain, long-lasting projects. Therefore, philanthropic assets are an ideal risk capital to experiment and innovate with new solutions to social problems in this era of urgent economic, environmental, cultural, and technological change. Experimentation through social policy can be an essential guide for democratic decision making, helping us understand which social interventions work. In other writing, Rob Reich refers to this as the discovery argument for philanthropy.
Philanthropy has a long history of this kind of innovation and experimentation—funders willing to take risks launched many of the public institutions we take for granted:
Andrew Carnegie experimented with local libraries that were successful enough to become bread-and-butter government responsibilities.
The Robert Wood Johnson Foundation supported pilots that started the national 911 system.
The Aaron Diamond Foundation led the charge in creating the field of HIV/AIDS research by establishing one of the first AIDS research labs that was instrumental in controlling the virus in the late 1980s.
It is only in the last decade or so that the strategic philanthropy movement has led funders to look for safe bets and be overly rigid in their giving.
But isn't this the role of the government?
While the government can undertake some experimentation—for example, investing in basic research—decentralizing this innovation is also important. Elected officials do not have an incentive to take risks because voters want to see reliable results before the next election. Citizens expect a wise use of taxpayer dollars, so deploying them for risky undertakings with no clear prospect of impact, is unwelcome. In other words, because failure is inherent to experimentation, the public condemns wasteful government spending.
In this approach to philanthropy, the donor's role is not to efficiently provide social goods, but to enhance democratic governments. Success in an experiment does not mean running the program forever. Philanthropists should not scorn government as inefficient, because success consists in ensuring that the government receives successful innovations in such a way that allows them to sustain them. Andrew Carnegie did not agree to fund all libraries forever. No donor—not even the Gates Foundation—has enough money to fund its most successful programs for all citizens. Only the market or the state can assume that role.
Handing over successful interventions to the government is extremely important because it ensures that there is some democratic buy-in. If an experiment intends to benefit the public, the public should agree that the proposed changes are in its best interest. Ultimately, the assets of the state overshadow those of any private foundation. Policies and programs that were initially privately-funded and democratically unaccountable audition as publicly-funded and democratically accountable government responsibilities.
So how do I know which ideas require risk capital? What if I have an idea I want to test?
While philanthropic experimentation can be donor-driven, it is important to enter the field with humility. It would be best if you worked to become informed on the area within which you work by listening to experts and community members. Philanthropy shouldn't be a playground for your ideas or an arena for your passion projects.
Take the current pandemic, for example. It's shocking how few foundations have internal expertise on biosecurity to guide a philanthropic response. Undertaking social experimentation requires knowledge about the domain you wish to enter and a systematized process of testing hypotheses and evaluating results. This is a long-term process that requires commitment. Moreover, your intervention should expand the provision of some social service or build on the research base of existing policies.
What happens if my investment in experimentation fails? I want to be sure that my dollars are making an impact, and that I don't damage my reputation.
Impact doesn't always look like success—often, there is just as much to learn from failure. More often than not, scientists fail; venture capitalists fail; even Hollywood films fail. Those lessons continue to inform the efforts of the field and inspire progress. Social change and innovation are not linear processes.
What are some present-day examples of this kind of experimentation?
A prominent example is the Stockton Economic Empowerment Demonstration (SEED), the first mayor-led universal basic income pilot in the United States. The project—financed by the Economic Security Project founded by Facebook co-founder Chris Hughes' and YCombinator CEO Sam Altman—aims to test innovative solutions to poverty and inequality.
Over the course of 18 months, 125 Stockton, California residents receive an unconditional income of $500 a month. All participants—including a control group not receiving money—live in neighborhoods where the median annual income is below the city's average of $46,033. In addition to working closely with local government, the project is committed to working with community members. Throughout the process, the team has sought input and guidance from grassroots organizations, such as on the design of initial selection criteria. The project is also committed to transparency: halfway into the project, they have already shared preliminary findings—a highly unusual move for any research experiment.
Another example is ProPublica, an investigative news nonprofit experimenting with alternative models for sustaining journalism in the digital age. Herbert and Marion Sandler, who were worried by the decline of print advertising and the newspaper industry over the past several decades, launched the organization. Instead of selling journalism, ProPublica donates its findings to media outlets, thus depending on philanthropy to fill the gaps in today's publishing business. While this concept is not new to the field, the scale and investigative focus of the initiative are so noteworthy, that ProPublica has become a model for journalism in the future.
Herbert Sandler continued to support the independence of the organization's editorial and journalistic practices, asking not to be told about stories before they were published. He also used his network and social capital to get other funders involved––in the organization's initial year, the Sandlers provided 93 percent of its total funding. By 2019, that number had fallen below 10 percent, expanding ProPublica's sustainability beyond any single funder.
How do I experiment in a democracy-enhancing way?
Identify a need: Listen to community members and field experts.

What are some gaps that remain unattended?
Are there ideas you want to test, or particular innovators that inspire you?

Consider your position: Why, and how, are you best positioned to experiment on a particular issue?

Do you have expertise or networks you can leverage?
Most importantly, are you giving at a scale substantial enough to warrant experimentation in this field? If not, can you collaborate and pool funds with other donors?

Identify partners: Whose expertise and perspectives will you need—specifically amongst government, peers, and community members?

If your program or policy is successful, who will sustain it? How can you integrate long-term partners and supporters into your work and process from the beginning?

Give yourself time: Set a long time-horizon for your philanthropy.

Are you able and willing to make a multi-year commitment?

Share your learnings: Be transparent with your progress, both with successes and failures. Engage in regular peer reviews and iterate on what you learn.
After completing your experiment: If your program or policy was successful, create a transition plan so that the government or other colleagues can sustain them. Otherwise, share your learnings widely to inform future work in the field.
I'm not sure that I have the time or appetite to be an experimenter in this way.
No problem! There are still options for your giving—you can work to rehabilitate our democracy and to incorporate democratic principles into your giving.
Mohit Mookim is a JD candidate at Stanford Law School.
Rob Reich is the Professor of Political Science at the Stanford University Graduate School of Education.
Nadia Roumani is a philanthropy consultant and Senior Designer, Designing for Social Systems Program at Stanford University's Hasso Plattner Institute of Design (d.school)
Ayushi Vig is a philanthropy educator and organizer with the Trust-Based Philanthropy Project.
---
The views and opinions expressed in individual blog posts are those of the author(s) and do not necessarily reflect the official policy or position of the National Center for Family Philanthropy.