Delaplaine Foundation to Establish Community Advisory Council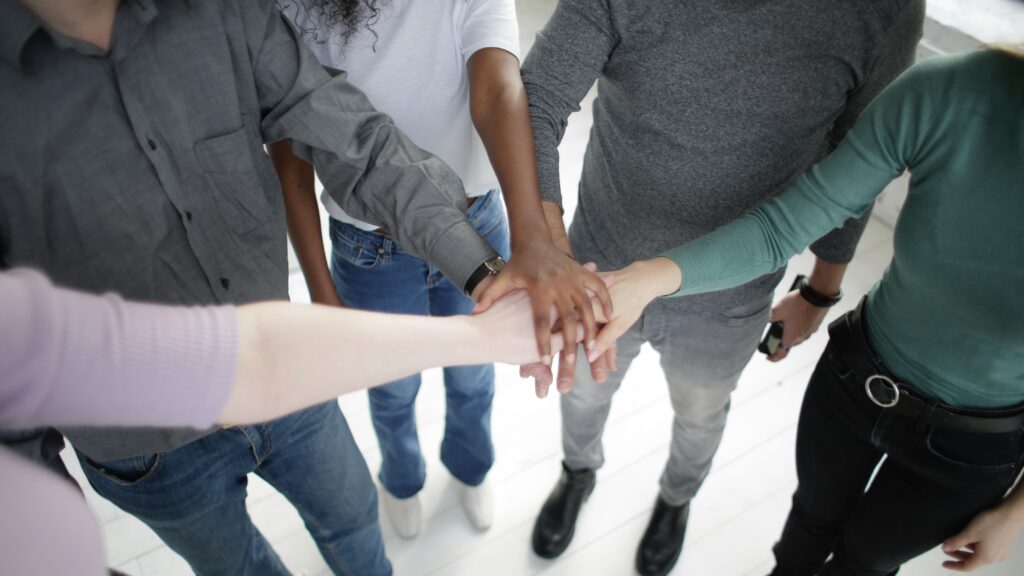 Delaplaine Foundation, a private family foundation with deep roots in the Frederick, Maryland community, has been dedicated to making a positive difference in Frederick County and beyond since its inception in 2001. The name Delaplaine has been synonymous with philanthropic giving reaching back more than a century, and the foundation has awarded over $20M in grant funding to more than 300 nonprofit organizations over the past twenty-plus years. While the Delaplaine legacy keeps us constantly committed and vigilant in identifying the needs of others, we realize that Frederick County has changed significantly since the foundation was formed. The community of today is far more diverse—both economically and in its population. Humanitarian needs increased pre-pandemic, and even more so in recent years due to the repercussions of COVID-19 and its related socio-economic challenges.
As the Foundation's assets and grant requests have grown over the years, so too has the examination of our stewardship. In response to the ever-growing diversity of our community and its needs, the foundation's board recently established our first-ever Community Advisory Council (CAC). The CAC is designed to sharpen our vision on what is happening in our funding sectors by leveraging local resources and soliciting volunteers from the community to lend their professional expertise and/or personal experience as subject-matter experts within the six areas of giving defined in our Foundation's mission—the arts and culture; educational advancement; health; human services; historical preservation; spiritual enlightenment.
The CAC will serve as a supplemental source of specialized information, insight and expertise for the Board of Trustees and as advocates and ambassadors for Delaplaine Foundation in the community. The direct engagement of community experts will further educate the Board of Trustees provide access to well-informed viewpoints to assist and inform funding decisions.
We believe having this informed advocacy and body of community expertise will help identify additional meaningful opportunities to engage influential volunteers in support of mission-related funding initiatives. More specifically, we are looking for at least one representative for each of our funding sectors, and we encourage the nomination of individuals to serve who have experience, expertise, and passion in these areas. In order to be eligible for consideration as a CAC member, qualified nominees must live or work in Frederick County and cannot be currently employed by or serve on the Board of any nonprofit organization that is currently receiving or has previously received grant funding from Delaplaine Foundation. However, retired staff or board members who have a valuable history with nonprofit organizations who are aligned with the six funding sectors would be ideal for consideration.
Creation of the CAC will allow us to recognize individuals for their distinguished service and offer additional outreach to the community. The CAC will also serve as an intentional action to add voices reflecting equity, diversity and inclusion that can help inform, enable and equip our Board to make best-informed funding decisions and help us to stay more closely abreast of issues that impact our community. We welcome and encourage the nomination of subject-matter experts from the community at large and those who believe they can be a voice for underrepresented communities in Frederick County.
Delaplaine Foundation recognizes that the strength of our community is at its best when we embrace our varied backgrounds and perspectives and champion what unites us—a respect for the diverse cultures, beliefs and histories that make us one vibrant community that cares for its own and is united in the desire to enrich and build upon that strong foundation. We acknowledge and respect the many opportunities we have to move the needle in the realm of philanthropy, through grant funding in support of programs, projects and services provided by the hundreds of outstanding and dedicated nonprofit organizations with whom we have partnered, and we work in shared purpose with other community funders in the spirit of enlightened collaboration to meet community needs.
Community Advisory Council members will serve as volunteers with a minimal time commitment of two to four meetings per year and are asked to serve a two-year term.
For more information or to ask questions, contact CAC Chair Blair Wilson at bwilson@delaplainefoundation.org or call the Delaplaine Foundation at 301.662.2753.
Marlene B. Young is the President Delaplaine Foundation.

---
The views and opinions expressed in individual blog posts are those of the author(s) and do not necessarily reflect the official policy or position of the National Center for Family Philanthropy.