Open Letter to Family Philanthropists: Please, Invest in Our Democracy While We Still Can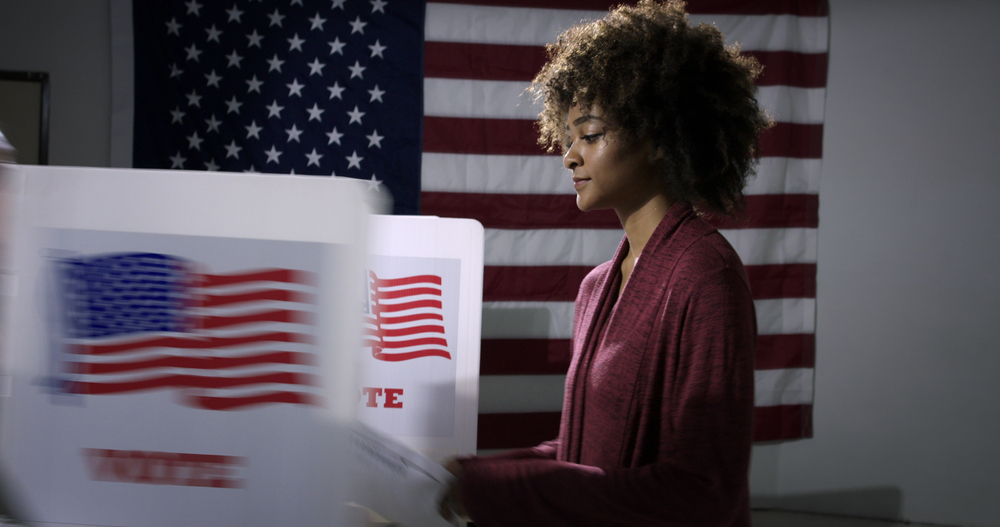 "When you read about these near misses [of stable democracies staving off authoritarian threats], two factors prove decisive again and again: when a society's elite stands up to an authoritarian faction, using their power to beat it back, and when the mass public organizes and demonstrates in favor of democracy."
– Zack Beauchamp, American democracy is tottering. It's not clear Americans care., Vox
My grandparents came to the US to escape the Armenian Genocide but tragically, my great-grandparents were killed. I grew up knowing that governments can commit atrocities to intimidate and control their population. Continued denial of the existence of the Armenian Genocide was something I didn't understand as a kid, but today I know that authoritarian tactics include propaganda, denial, and disinformation.
On the other hand, I know that governments can be accountable to their citizens and guided by justice to expand rights and improve lives. I have a strong appreciation for the benefits of American democracy, from growing up in a privileged community in New England that had high levels of government trust and civic engagement, to receiving a high-quality public education from kindergarten through graduate school. I've spent my career advocating for citizens to take informed and decisive action, from grassroots voter engagement to connecting community needs with powerful policymakers in the California and U.S. Capitols.
Now, as Senior Director for Hirsch Philanthropy Partners, I listen to and collaborate with philanthropists and community partners on critical issues every day. I offer my expert perspective, encourage support, and advise families to take calculated risks. Often our interests align but if they don't, I'm not here to impose my passions and priorities on the families I work with. Until now.
Today, I'm putting a stake in the ground.
I'm urging more individuals and families to invest in democracy now—for the sake of our democracy and to make progress on all the issues philanthropists care about.
You know the context already: America is in crisis. Gun violence and mass shootings in what should be our safe spaces—schools, churches, hospitals, and supermarkets. A global pandemic. Rampant misinformation in a fragmented digital environment. Declining access to local journalism. Suppression of voting rights. Threats to election administrators. The January 6th insurrection. A public education crisis. Dismantled reproductive rights. Destabilizing inequality. White supremacy. Racial violence. Global democracies under attack, with the Russian invasion of Ukraine the most dire and tragic manifestation.
You already give generously to education, health care, college access, the arts, racial justice, reproductive rights, gun violence prevention, mental health, homelessness, climate change, disaster relief, and so much more. Devoting more funding to shore up a well-functioning and responsive democracy will improve America's ability to make progress on all of these issues. In fact, progress on these issues depends on a functioning democracy.
Just look at a few hot button issues—reproductive justice, gun safety, and health care. 64% of Americans oppose overturning Roe v. Wade, 88% of Americans support background checks on gun sales, and a well-functioning democracy improves health outcomes, life expectancy and even health care coverage. However, policies don't match the public interest or public opinion because our representative democracy is failing us.
Democracy is a foundational issue that must be solved and we have an opportunity in this crisis to reimagine and create a more just, multi-racial democracy that works on behalf of everyone, including BIPOC communities who have been excluded for too long but whose full and vibrant participation are necessary for a stronger democracy.
How to Invest in Our Democracy
I often hear from individuals and families that giving to democracy can be overwhelming. Anti-democratic forces want us to feel overwhelmed. I've heard that the issue seems too big to make an impact or too political. It is big and it can be political. I've heard you wonder whether your money will make a difference if you aren't giving away millions in one area to solve the problem. It does.
To make democracy giving more accessible, I want to share an approach I created that we use at Hirsch Philanthropy Partners to guide philanthropists in funding democracy.
For each category, we've provided a few exceptional 501(c)(3) organizations to get you started. Each organization is collaborative and effective, with impressive and diverse leadership and teams. While listed in one category, all cut across multiple issue areas. Of course, for every organization listed, there are many more we could have highlighted.
There's Still Time
If we act with urgency, there's hope for philanthropy to bolster our democracy.
Philanthropy's best and highest responsibility is to take a high-level, holistic view of our problems; sustain exceptional nonprofit organizations and leaders; complement the public sector with public-private partnerships; catalyze great ideas; and make bold bets on innovative approaches that lead the way for others to join. This is how you can stand up to authoritarianism.
The brilliant and hardworking nonprofit leaders protecting and strengthening our democracy need your support now more than ever. The less time they need to spend fundraising, the more they can roll up their sleeves on the long, arduous journey of rebuilding our democracy to be more resilient, more innovative, and more equitable.
Please join the most important fight of our generation.
In unity,
Adrienne Bousian
Senior Director, Hirsch Philanthropy Partners