Family Foundation Finds Focus in Grantee Relationships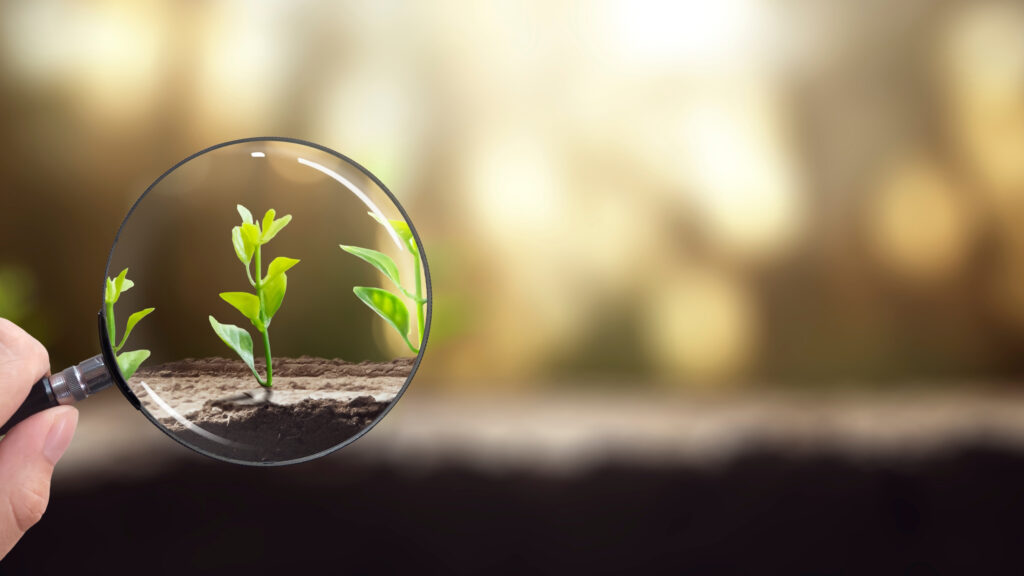 In recent years, GMA Foundations has worked with the Celia Lipton Farris and Victor W. Farris Foundation to define and hone its grantmaking focus. The process involved deep listening and learning and strengthened grantee relationships. 
---
Cohesive family giving across geography and generations is patient work. Trustees' willingness to listen to one another and to invest time in grantee relationships translates into greater focus and impact.
Identify Shared Grantmaking Interests
More than a decade ago, the Celia Lipton Farris and Victor W. Farris Foundation engaged GMA Foundations' consultants to lead the trustees in refining its philanthropic focus. Through both inward reflection and external conversations, the family board identified its shared passion for mental and behavioral health—something that has affected many of the trustees personally.
"In 2011, we didn't have a designated road map or even a mission statement," says Brent Hagey, a Farris Foundation trustee and board president. Now, the foundation is grounded in a commitment to a cause close to its heart. "Ultimately, we are a family foundation. What brings us all to the table is a concern for mental health issues."
While the foundation has created a big tent for collective grantmaking in the vast field of mental health, each trustee retains control over discretionary funds to pursue their individual interests.  Through discretionary giving in six states across the country, trustees are working closely with community foundations to allocate about 65 percent of the foundation's grants budget, while learning a lot about local needs and different approaches to health and well-being. The Farris Foundation enjoys an unusually large overlap between collective and discretionary giving.
The alignment of trustees' individual interests with the Farris Foundation's focus on mental health and wellness has created a cohesive rather than divisive dynamic. The learning in both areas reinforces each other and trustees are better equipped for shared decision making. Because trustees are able to respond more quickly and take more risk locally on their own, an individual may fund a project proposed to the foundation that would not necessarily gain collective approval.
Listen to the Field, Honor Grantee Relationships
Through intentional work with their staff at GMA, the Farris Foundation has developed deep relationships with nonprofit leaders, carefully listening to their needs and goals—a process that has resulted in a narrower focus and more effective and joyful giving.
It was in their convening with nonprofit leaders at the National Council for Behavioral Health's annual conference that the trustees identified grantee staff health and wellness as an urgent priority, and have since funded an array of workforce wellness programs, including peer-to-peer programs.
"We want to learn from grantees as much as possible, make site visits, and immerse ourselves in the communities," Hagey says. "It's important to be present, be good listeners, and soak in the complexities of how the world is changing."
Trustee Agnes Farris agrees: "Be present and build those relationships. People will confide in you, and give you the information you need to understand their organizations' gaps."
Farris has a strong relationship with the Maine Community Foundation which recommended a day of site visits in 2020 to help understand DownEast Maine. The board was ready to listen and adapt their grantmaking.
On their visit to Willowind Therapeutic Riding Center, which incorporates horses into therapy and healing, Farris Foundation trustees spent time with staff in their rural setting and felt the program come alive. Since then, they have witnessed the power of animal-assisted therapy at other programs and studied evidence of the approach's effectiveness. Now the foundation's guidelines include support for programs that "use animals to help people cope with and recover from some physical and mental health conditions."
The foundation's grantmaking process has evolved too, supported by GMA staff's work to design clear RFP processes and guidelines. With a specific framework, boundaries are set on the portfolio, resulting in more proposals that align with the foundation's current priorities.
Respond to What You Learn
The foundation goes beyond listening and learning to responding—with both empathy and humility. Its grantmaking practice is iterative, responsive, and evolving.
While empathy and compassion are essential, data is also key when it comes to active listening. That includes reviewing grantees' reports and assessing the potential impact of their proposals. "Really active listening needs to include data and analysis," says Farris. "At the end of the day, we want to find where we'll have the most impact within behavioral health."
Indeed, the board has learned to have no preconceptions, to be flexible and adaptive, and find the overlap in what they're hearing from a variety of nonprofit leaders, and from one another.
"A lot of nonprofits are stuck in silos, operating alone," says Hagey. "We have had the unique privilege of hearing from hundreds of nonprofits over the past decade. We are trying to bridge the divides, walk alongside the nonprofits, take their service to the next level."
The Farris Foundation's ability to quickly pivot in the wake of the COVID-19 pandemic is a prime example of this kind of informed response. In 2019, the foundation was poised to issue a request for proposal (RFP) for staff skill development and staff wellness in behavioral health practices. Then the pandemic changed what was possible.
The foundation listened actively to grantees struggling to reach their clients and staff, and pivoted quickly to support telehealth. The foundation responded to the organizations' pandemic-related priority and made grants for virtual connections, everything from basic wireless access to sophisticated shifts in technology.
Before the crisis, technology was an add-on to grant requests. Today the foundation sees the integration of telehealth as central to grantees' practice, to increased outreach and inclusion, particularly in rural areas. The foundation now funds technology as a means of increasing access to culturally competent care. In deeper conversation, trustees and nonprofit leaders are considering how they can reach people most in need. These evolving guidelines and grantee relationships go hand-in-hand with listening, adapting, and learning.
Find Greater Meaning and Understanding
The trustees' willingness to listen is bearing fruit. "We've immersed ourselves in the behavioral health space, and deepened relationships nationwide in this sector," says Hagey.
This ecosystem was fully realized at the 2023 national conference on mental health and wellbeing which the trustees attended along with nonprofit leaders who had received foundation scholarships. At week's end, GMA facilitated a conversation for grantees to debrief, just as it had after the 2019 conference. This time, the four additional years of relationship-building was evident. "You could feel the love in the room," says Hagey.
While the Farris Foundation has successfully strengthened both its grantee relationships and its understanding of critical issues, its purposeful work has also created a deeper cohesiveness and satisfaction among the board. It has been rewarding to see how a group of trustees, acting collectively, can make greater sense of the world and the ecosystem they're supporting.
Prentice Zinn is a director and senior consultant at GMA Foundations.
---
The views and opinions expressed in individual blog posts are those of the author(s) and do not necessarily reflect the official policy or position of the National Center for Family Philanthropy.